Whether you have a full sleeve or you're thinking of getting your first tiny tattoo, this video will reveal a totally different view of the inking process.
Captured in super-slow motion, you can watch as the artist colors in dark lines and circles, and get an up-close view of the tattoo machinery slowly pulsing and piercing the skin.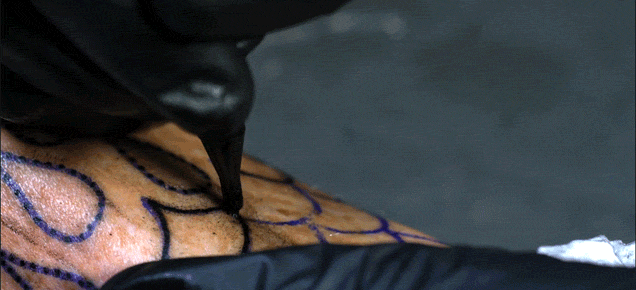 Watching the tattoo recipient's skin bounce and ripple from the needle certainly provides some cringe-worthy moments, but the video — captured by tattoo artist Gue T – provides a few unique angles that you may never see from the tattoo chair. Check out the full video here:
(H/T: Sploid)
—
Follow Elizabeth Kreft (@elizabethakreft) on Twitter
From the breaking news you need to know to the hottest trends circling the Web, TheBlaze has it all. Follow us on Facebook, Twitter, Instagram, Snapchat and Periscope.