Three weeks ago, CNN Politics launched a new email headlined by Chris Cillizza. Called "The Point," it is billed as a rundown of the daily political news. After a few issues, something caught my eye. Every single day, Cillizza puts in a GIF of Joe Biden. It's extremely odd and underscores his bias.
Cillizza, like many journalists, likes to say he is unbiased. He often reports with a left-leaning lens and a lack of self-awareness. Take, for instance, this tweet asking Trump to prove his allegations of fake news against Cillizza's employer.
Name a story that is "fake" or "incorrect."

You can't just make a blanket assertion without ANY specifics. https://t.co/tpJ2VLmf4r

— Chris Cillizza (@CillizzaCNN) June 13, 2017
It was easy to show multiple stories that CNN reported that were fake. Here are five that the Daily Caller quickly put together.
That tweet from Cillizza underscores the sort of bubble the mainstream media find themselves in. The sort of bubble that makes you think it is "cute" when you send out a daily GIF of Joe Biden, when instead it really is just another data point on your blatant bias — and, quite frankly, borderline pathetic.
Here are some of the GIFs that Cillizza shared:
On June 28, 2017, in the first email, Cillizza shared a GIF of Biden lifting weights.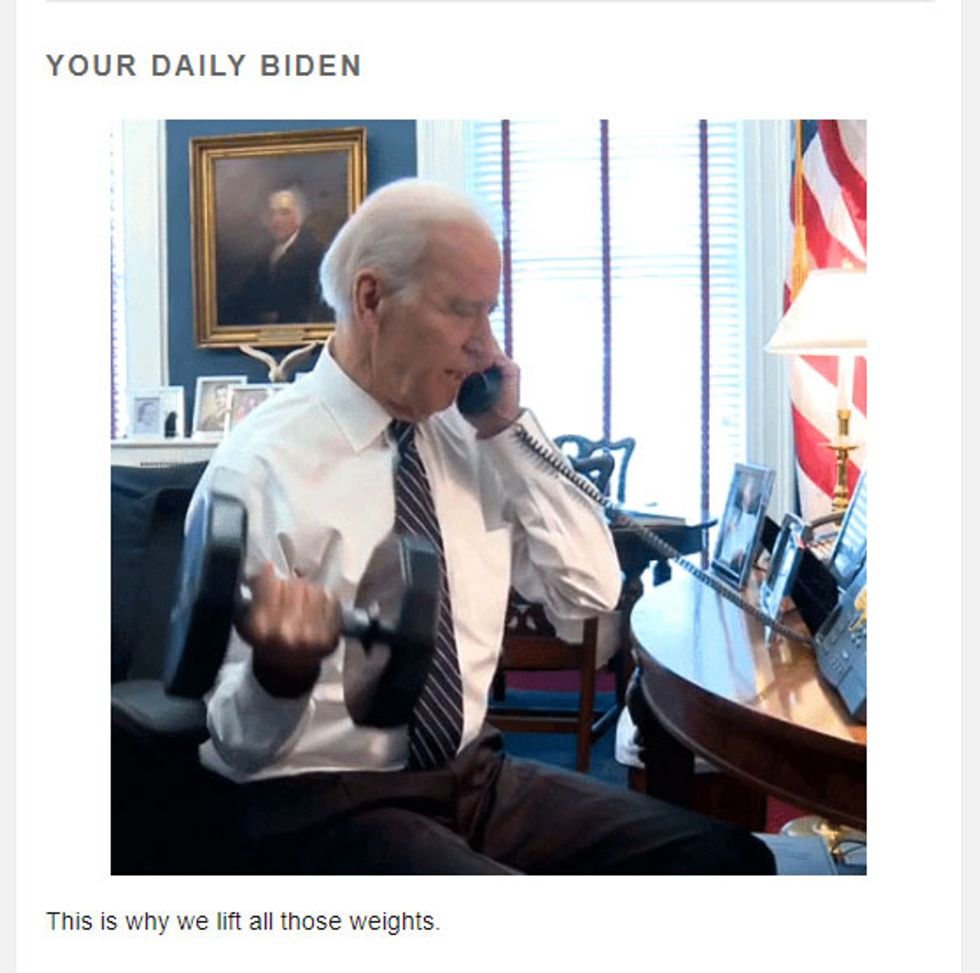 On June 29, 2017, it was Biden and Obama embracing.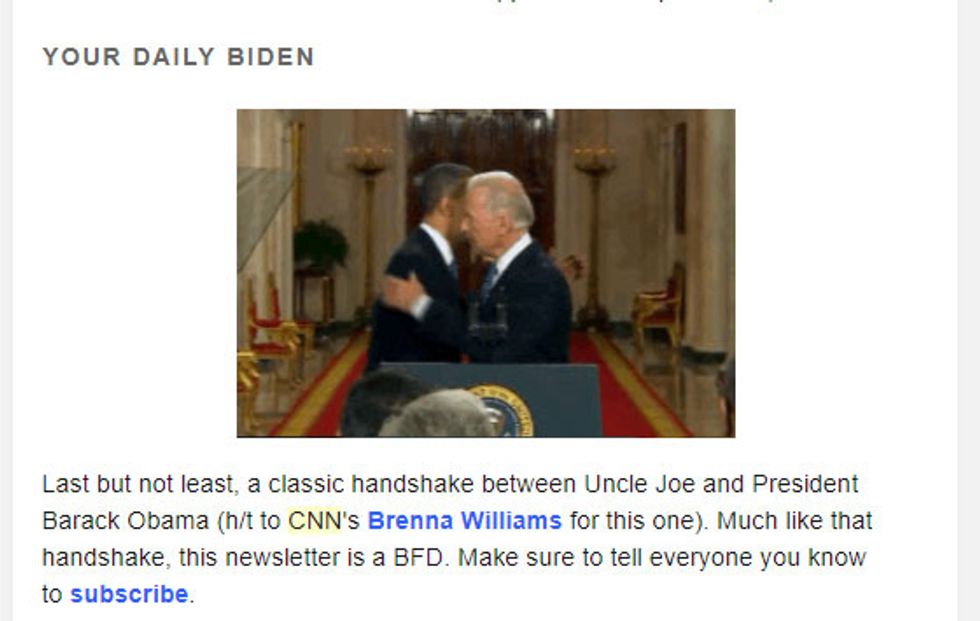 It has continued in every single issue of the newsletter since. For instance, on Wednesday, Cillizza included a GIF of Joe Biden making a sign of the cross, which was termed a "perfect GIF."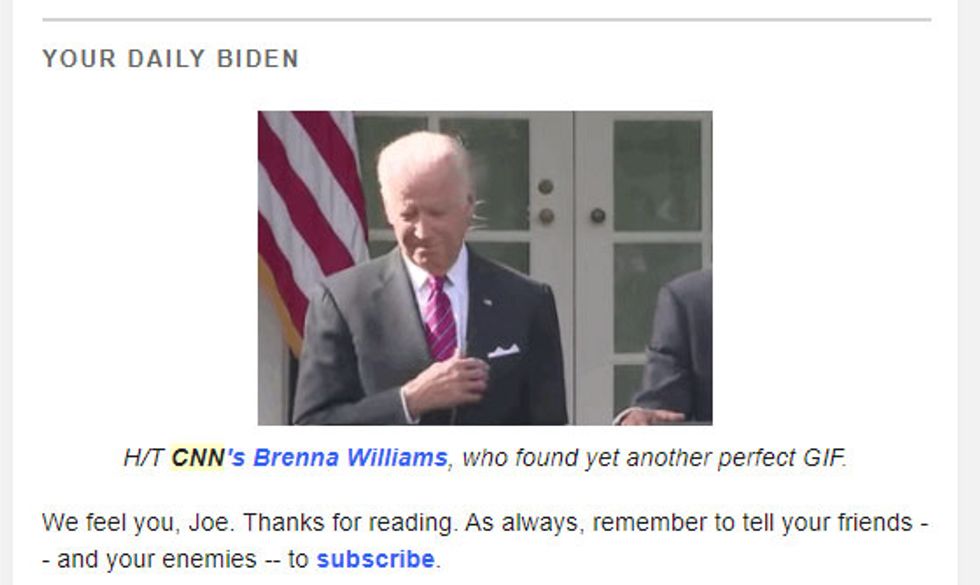 Look, are some of the GIFs humorous? Yes, but that is beside the point. Biden is no longer the vice president; he's retired. What Cillizza seems to be doing is keeping Biden at the front of his readers' minds. Is he going to keep this up for four years and turn it into a Run, Joe, Run feature for 2020?
Cillizza has had a long-documented infatuation with Biden. How about the time he "laughed off" when Joe Biden said Republicans wanted to put folks "back in chains." Or the time he said he likes Joe Biden because he's "real," according to RealClearPolitics. Or one of his final columns for the Washington Post about "The joy of Joe Biden."
One has to wonder, will Cillizza ever share GIFs that show the sleazy side of Biden, where he creepily touches and invades the personal space of women?
If Cillizza wants to know why people think he and the rest of the folks at CNN are biased, he has only to look at his own daily email.
How do we stop the mainstream media from warping the national narrative? We push back together. With the truth. Be the first to receive CRTV's free weapon against the worst the media has to offer. Introducing WTF MSM!?