Antifa defends terrorism, protester declares war against ICE in Aurora, Colorado, and President Donald Trump triggers the "squad" on Twitter — Jon Miller discussed that and more on Monday's episode of "The White House Brief."
Watch the full clip here.
Miller covered details about the attack on an ICE facility in Tacoma, Washington, on Saturday where Antifa member Willem Van Spronsen was shot and killed for bringing a rifle, setting cars on fire and attempting to blow up a propane tank at the facility.
Seattle Antifascist Action took to Twitter, calling Van Spronsen a martyr and ultimately defended acts that could have killed everyone inside of the ICE facility.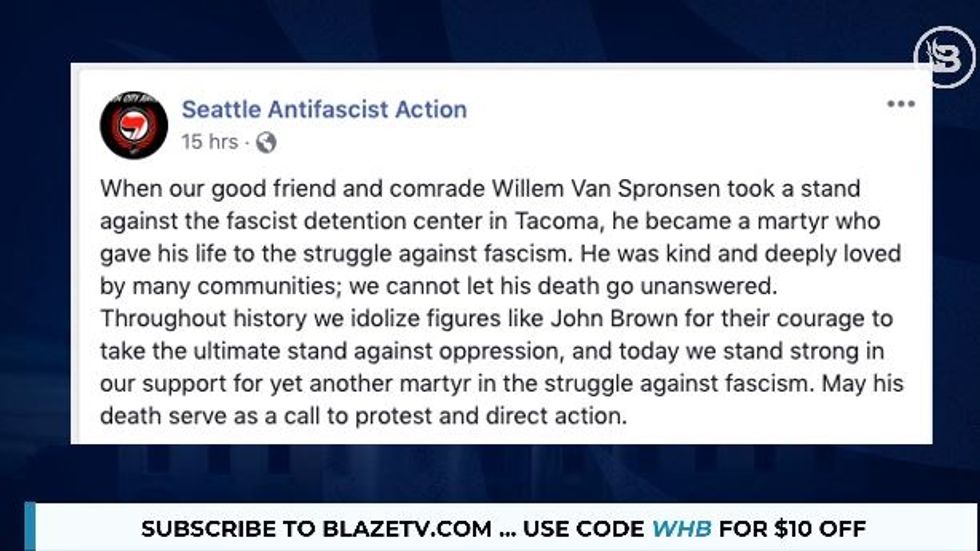 Meanwhile, Aurora police did nothing in response to protesters who lowered the American flag outside of an ICE facility and raised the Mexican flag. Miller explained the act of replacing a flag was one of war, and that liberals finally removed their masks and were being honest about their hatred for America.
Police made the following statement: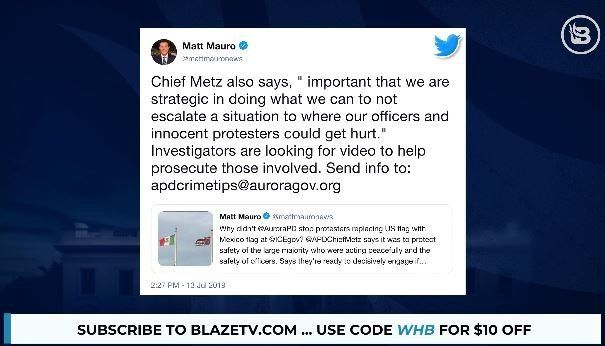 "The silver lining is that they are no longer pretending that they love America. The mask is off...They are no longer pretending that they are people who love America and are just as American as you and me. No, they are proving and saying loudly that they hate America and want to transform our country into something that you and I no longer recognize, and they are doing through demographics," Miller said.
Also, Trump triggered the progressive freshman Democrats over the weekend when he posted a tweet that provoked Reps. Ilhan Omar, Rashida Talib, Ayanna Pressley, and Alexandria Ocasio-Cortez to call him racist.
Miller questioned whether Rep. Pressley "really squad material?"

He concluded that the squad wanted the American people to believe the enforcement of American immigration laws was racist and that they were doing this for political gain.
What did Trump say?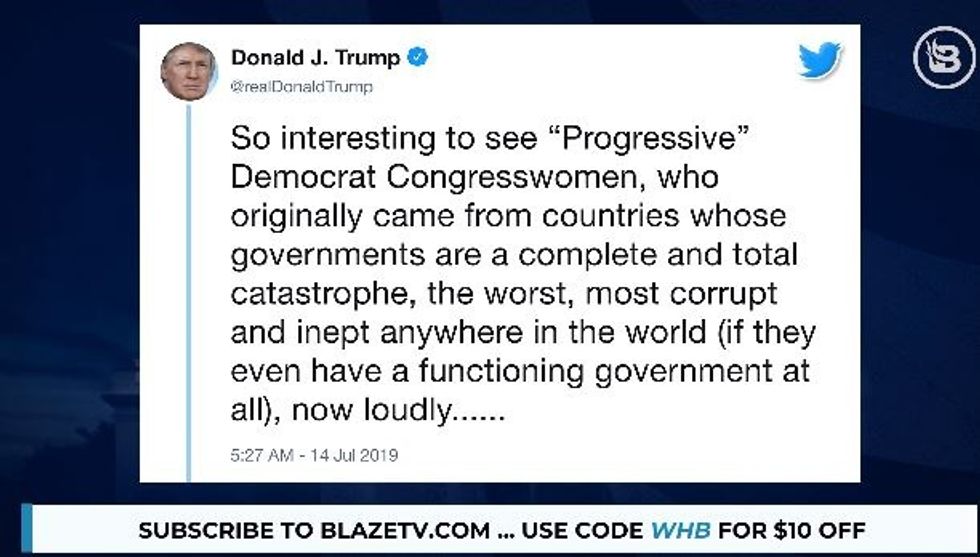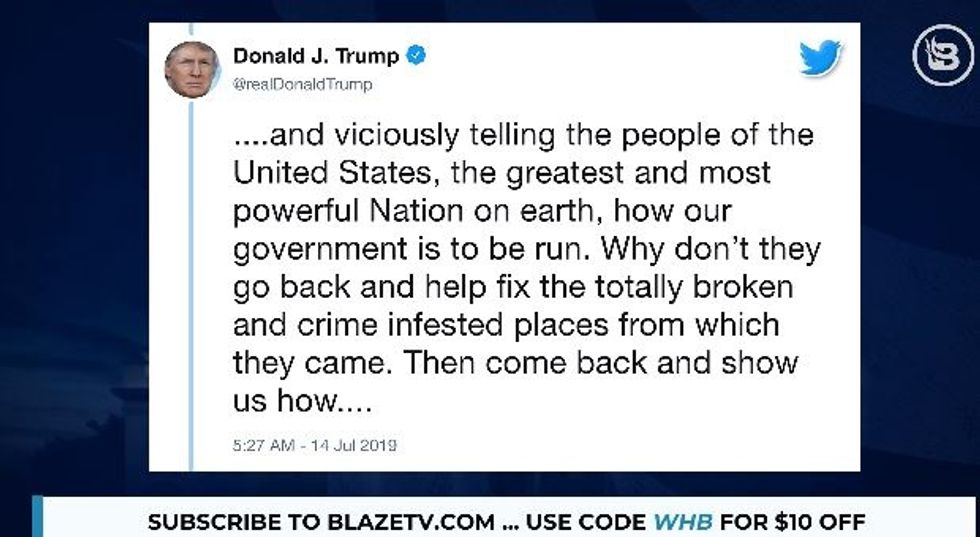 Watch the video below for more.

Download the podcast here.
Want more from Jon Miller?
To enjoy more of Jon's take on what's happening at the White House that the mainstream media isn't telling you, subscribe to BlazeTV — the largest multi-platform network of voices who love America, defend the Constitution and live the American dream.