On Wednesday's episode of "White House Brief," Jon discussed Democratic presidential candidate Kamala Harris and the letter she sent to Twitter CEO, Jack Dorsey, that attempted to compel him to suspend President Donald Trump's Twitter account on the grounds of "a threat to national security."
What did the letter say?
"Dear Mr. Dorsey:
I write to call your attention to the activity that President Trump has been engaged in on his Twitter account which appears to violate the terms of the user agreement that your company requires all users on the platform adhere to."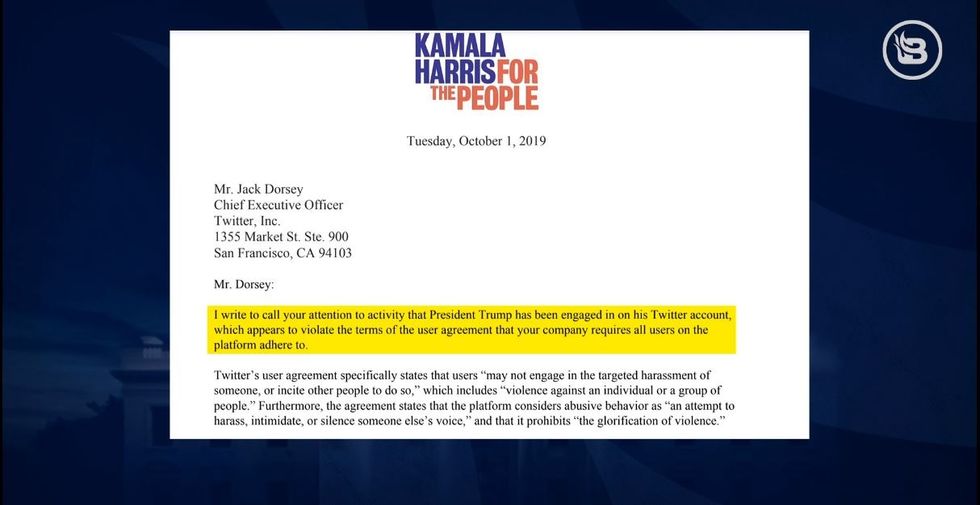 Image source: BlazeTV screenshot
Harris also joined CNN's Anderson Cooper to state her claim that Trump's tweets about the whistleblower and Rep. Adam Schiff were enough to have Trump's Twitter suspended.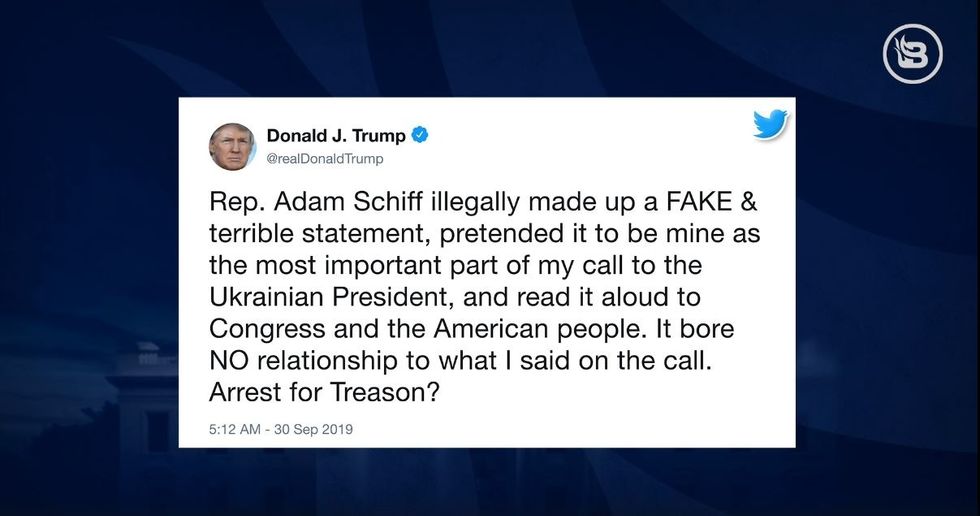 Image source: BlazeTV screenshot
Jon explained that Democrats could not stand the bond that President Trump has formed with American voters, and that is what Kamala Harris is attempting to do.
Watch the video below for more.
Use code WHB to save $10 on one year of BlazeTV.
Download the podcast here.
Want more from Jon Miller?
To enjoy more of Jon's take on what's happening at the White House that the mainstream media isn't telling you, subscribe to BlazeTV — the largest multi-platform network of voices who love America, defend the Constitution and live the American dream.