On Wednesday, "Pseudo Intellectual" host Lauren Chen covered the dark side of female interaction and the psychological reasons for unfavorable behavior between women and how it correlates with modern day feminism.
Chen explained the psychological reasons women behave terribly to other women and how feminism exploits women using gossip and bullying to shame attractive women into being less attractive as a means of leveling the playing field. Feminism, according to Chen, uses the strength in numbers model as a way of leveling the playing field and reduce competition.
Chen explained how evolutionary theory suggests that men and women will compete for the attention of members of the opposite sex by exhibiting traits that are favored by the opposite sex. For example, men will demonstrate behavior that promotes their physical abilities and social status, while women will focus on youth and physical attractiveness.
Click here to watch the full clip.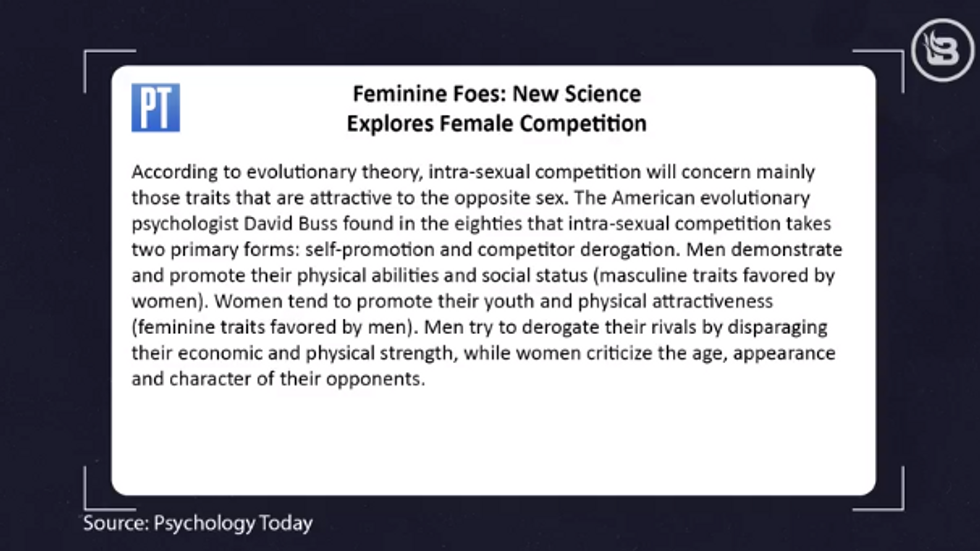 Image source: BlazeTV screenshot
According to Psychology Today, women have a tendency to be more passive aggressive and use gossip and manipulation to sway both men and women to view the competition and less of a threat rather than using the more masculine tactic of physical confrontation.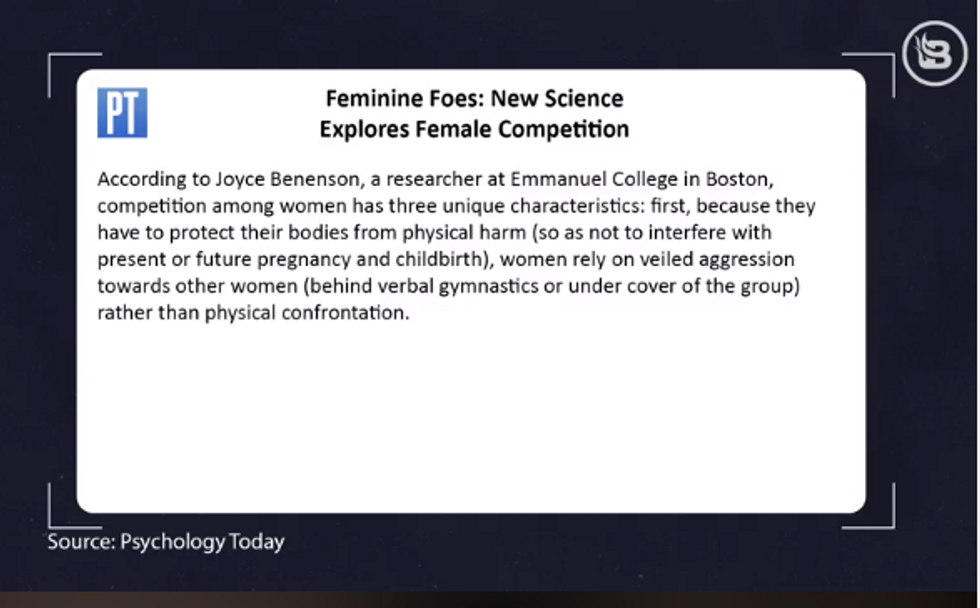 Image source: BlazeTV screenshot
Chen offered new evidence that suggested that 70 percent of females in the work place say they have been bullied by other women at work and that bullying had negatively impacted their professional growth.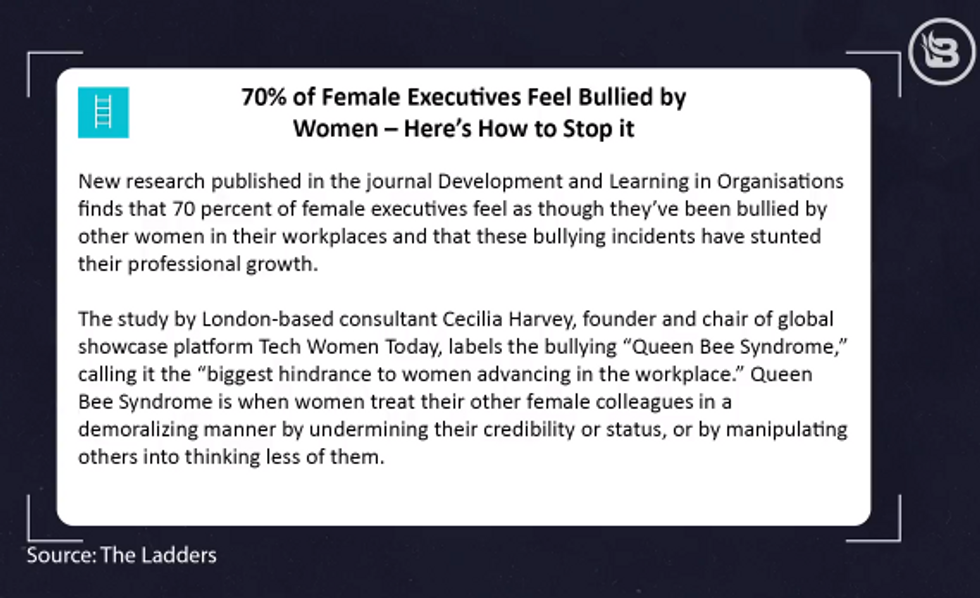 mage source: BlazeTV screenshot
Chen concluded her clip by stating that what feminists are actually trying to do is lower the standards of what men find attractive so that they can compete with the physically desired women and feel they have a chance at finding a mate.
Click here to watch the full clip.
Watch the video below for more details.
Want more from Lauren Chen?

To enjoy more of Lauren Chen's pro-liberty, pro-logic and pro-market commentary on social and political issues, subscribe to BlazeTV — the largest multi-platform network of voices who love America, defend the Constitution and live the American dream.