After an Islamic terrorist shot and killed four people inside a kosher market in Porte de Vincennes Friday and then held hostages, a Muslim employee of the market managed to take several people — including a one-month-old baby — to safety.
Lassana Bathily reportedly took six people inside the Hyper Catcher's walk-in freezer to hide, according to ynet news. According to BFMTV, the number was closer to 15, the Huffington Post reported.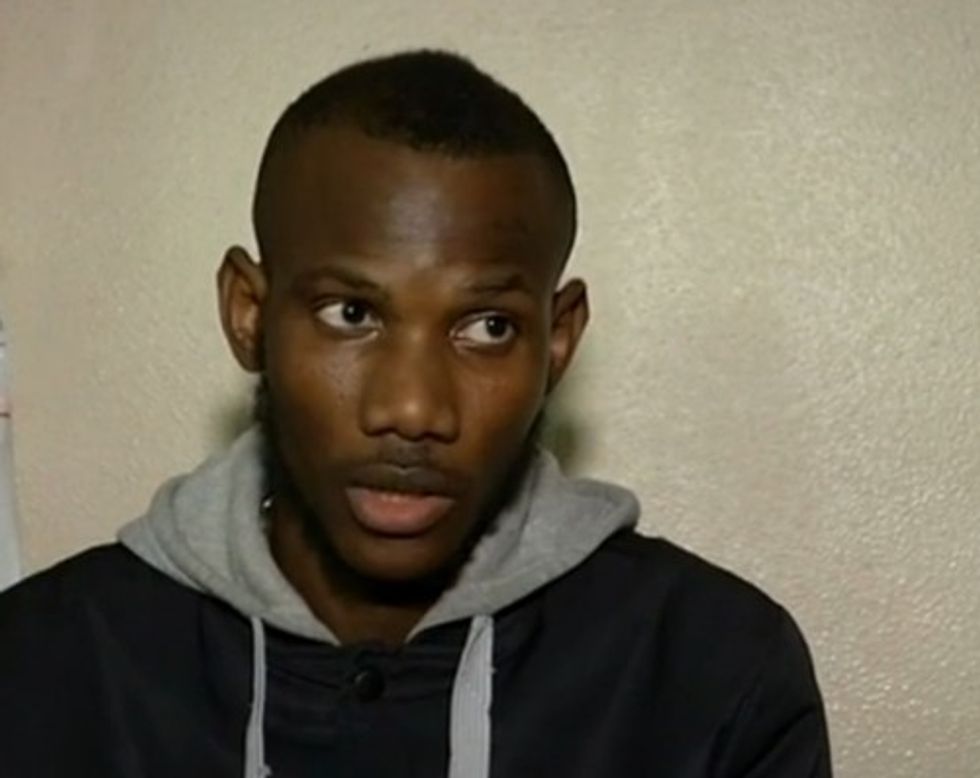 Lassana Bathily (Image source: BFMTV)
"When they ran downstairs I opened the door to the freezer and I went inside with them," Bathily said. "I turned off the light and I turned off the freezer. I left the freezer and told them to stay calm."
More from the Huffington Post:
Bathily told BFMTV that he managed to get out of the store through the freight elevator. When he encountered police, they seemed to initially mistake him for one of the terrorists. "They told me, get down on the ground, hands over your head," he said. "They cuffed me and held me for an hour and a half as if I was with them." He said that he then helped police with his knowledge of the floor plan of the store.
Hostage-taker Ahmedy Coulibaly was killed as authorities raided the market, and 15 hostages were freed.
When Bathily was interviewed on BFMTV Saturday night regarding his role in helping others during the hostage situation, the Huffington Post reported that he said: "We are brothers. It's not a question of Jews, of Christians or of Muslims. We're all in the same boat, we have to help each other to get out of this crisis."