President Barack Obama's budget would allow for legalized marijuana sales in the District of Columbia.
After D.C. voters approved a measure in November to decriminalize small amounts of marijuana, congressional Republicans essentially nullified it by drawing up budget language to prevent the D.C. city government from spending public money to figure out the specifics of how pot could legally be sold.
But as the Washington Post reported, a two-word change on page 1,248 of Obama's $4 trillion budget proposal removes the restrictions on the D.C. mayor and council by only barring them from spending federal money.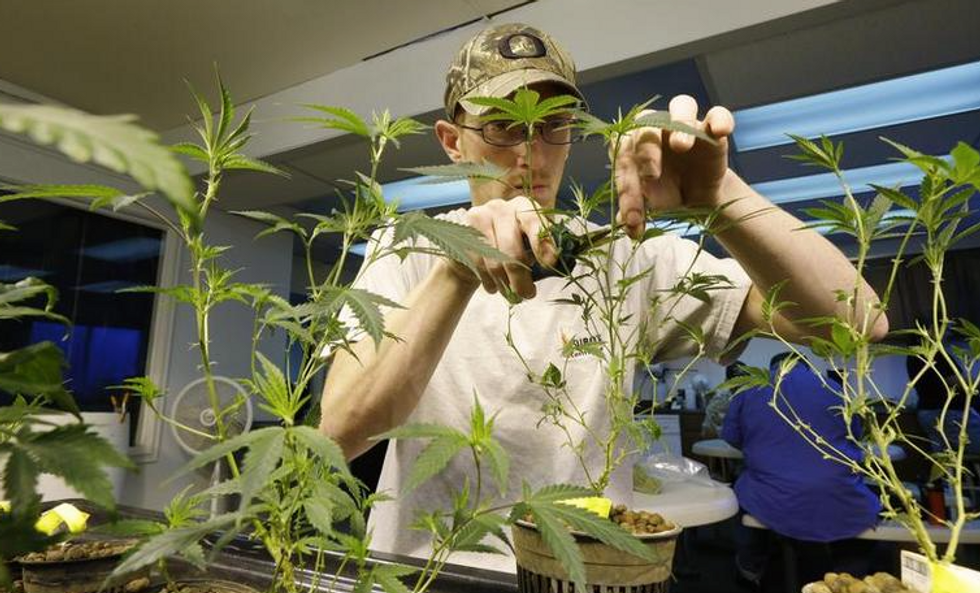 AP Photo/Ted S. Warren
If allowed to become part of the final federal budget – which is probably unlikely – marijuana stores could open in the nation's capital by the end of the year, according to the Post.
The word change was first noticed by Tom Angel, chairman of the Marijuana Majority, who wrote about it on News.Marijuana.com.
"It's great to see the president taking this subtle but important action to clear the way for the District to sensibly regulate marijuana," Angell told the Post. "Now it remains to be seen whether leaders in Congress will stand with the majority of the American people or if they'll do everything they can to protect failed prohibition policies."