A sexual-assault victim in the U.K. revealed on a morning news program that she bit off her attacker's tongue and kept it as evidence so that police could link him to the crime.
"As soon as he pushed me up against the fence, I mean, he tried to kiss me and forced his tongue in my mouth — and I thought, this left him vulnerable. I'm just going to bite as hard as I can," Adele Barber, 28, told "This Morning" about the crime which took place last January.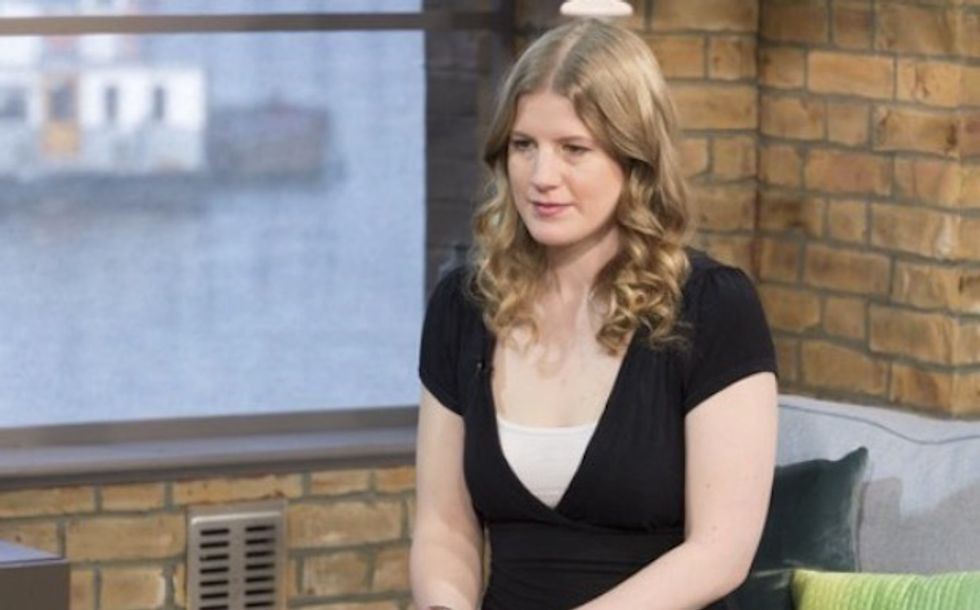 Image source: Screen grab via "This Morning"
"It will show that it is not consensual in any way, shape or form," she continued. "Get as much DNA as I can and try to cause pain to get this guy off me."
[sharequote align="center"]"Get as much DNA as I can and try to cause pain to get this guy off me."[/sharequote]
After running more than a mile to her home, she called police. Authorities advised her to place the piece of flesh into a sterile container.
According to The Independent, Ferdinand Manila, 28, was ultimately arrested two months later for the crime after police matched the DNA to him. Police say Barber wasn't the only woman the man attempted to assault.
Manila was found guilty of three counts of sexual-assault. In court two weeks ago, Judge Barbara Mensah praised Barber.
"It has caused serious psychological harm. His first victim took a big risk when she bit off a part of Mr. Manila's tongue," she said.
Manila is currently being held in a psychiatric hospital, The Independent reported. Mail Online added that he continues to display inappropriate behavior to the staff, making sexual comments to the women.
—
Follow Oliver Darcy (@oliverdarcy) on Twitter