A Washington state man pled guilty Monday to posting multiple messages on Facebook threatening to kill former Ferguson officer Darren Wilson and other members of law enforcement.
Jaleel Tariq Abdul-Jabbaar, 46, started posting the threatening messages after Wilson fatally shot Michael Brown in August.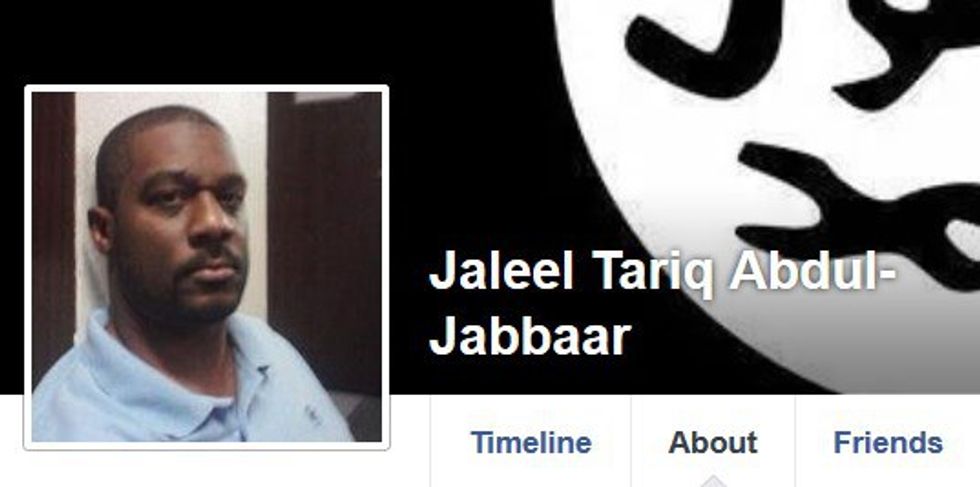 A Washington state man pled guilty to making threats against Ferguson officer Darren Wilson. (Image source: Facebook)
"Are there any REAL BLACK MEN that would love to go down to Ferguson Missouri to give back those bullets that Police Officer Darren Wilson Fired into the body of Mike Brown. If we're unable to locate Officer Wilson then We'll return them to his wife and if not her then his children," the 46-year-old wrote in one Facebook post, according to investigators.
"We need to kill this white motha f**ker and anything that has a badge on," he allegedly wrote in another.
According to a federal complaint, Abdul-Jabbaar tried to purchase a firearm saying he was "going to Ferguson to get revenge on Wilson, the Seattle Times reported.
—
Follow Oliver Darcy (@oliverdarcy) on Twitter