A man who has lived on Aspen Mountain for roughly 30 years is being told he has until June to make himself scarce because the title he purchased for $10,000 in 1985 isn't valid, the Aspen Daily News reports.
Gary Plumb reportedly bought the title in 1985 from Jim Blanning, who served six years of a 16-year prison sentence in the 1990's for illegally selling land. Blanning later became known as the "Aspen bomber" after leaving four gift-wrapped bombs in downtown Aspen on New Year's Eve in 2008 with messages threatening "mass death." Blanning committed suicide before being apprehended by police.
The Forest Service says it has been attempting to resolve the issue with Plumb for more than two decades, offering him a claim with which he would be able to live on the mountain until he dies. Once he has passed, his 10' x 12' cabin would be removed and the land would belong to the Forest Service.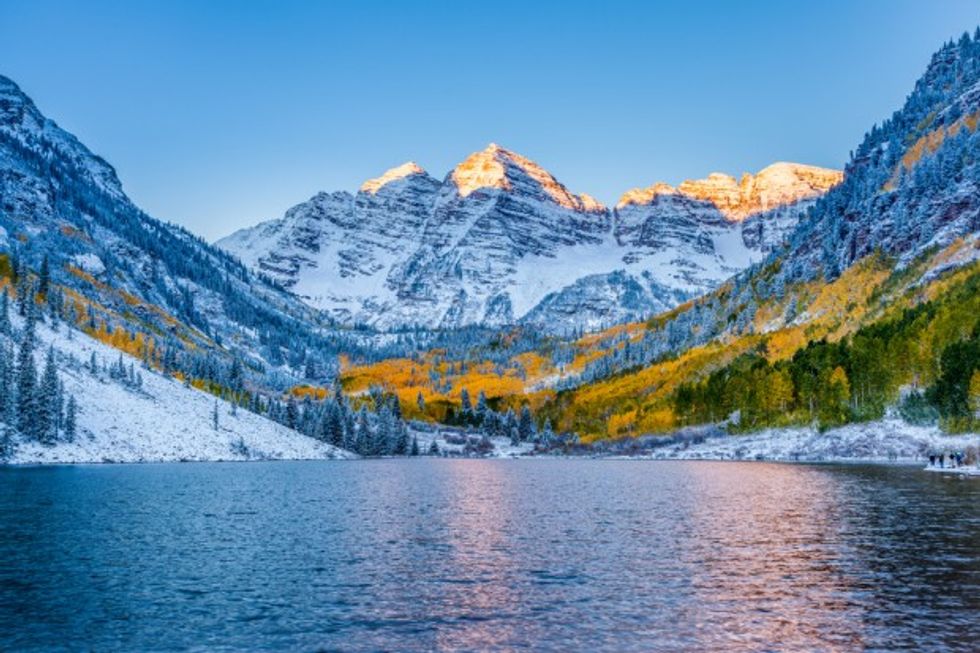 Photo credit: Shutterstock
The Aspen Daily News continues:
In an attempt to resolve the issue, the Forest Service offered him an isolated cabin permit, but [Rich Doak, a Forest Service lands and recreation staff officer] said that filing deadlines for the cabin were never met by Plumb. That permit required Plumb to remain on a much smaller footprint on the 7.5-acre site, post a $15,000 bond for future removal of the cabin, and pay an annual fee for the market value of the land.

Plumb said he couldn't afford the fee, which he said was around $16,000, and paying for something that expensive wasn't why he "bought the cabin in the first place."

Doak said, "He was notified in 1994 that he was trespassing on federal land. We've been working with him [for two decades]. We'll be working with him this spring to get the issue resolved. We could fine him for trespassing, but that's not our goal. This is a long-standing issue that needs to be cleaned up."
Doak reiterated that Blanning "went to prison for selling claims he had no ownership to," and the Forest Service has attempted to be "sensitive" to Plumb's situation.
"But last spring he had a deadline to accept the [living estate] offer," Doak concluded. "He's now been told that he has to get his stuff off of the national forest."
Read the whole story at the Aspen Daily News.