A House Democrat on Tuesday accused Israeli Prime Minister Benjamin Netanyahu of trying to instill fear in Americans in order to goad the U.S. into taking more aggressive steps against Iran.
Netanyahu addressed Congress with a set of remarks that warned the U.S. must not accept an agreement that allows Iran to continue its nuclear weapons program. He said the Obama administration is negotiating a "bad deal," and said the world should be demanding that Iran stop its aggressive, terrorist actions as a condition of the talks.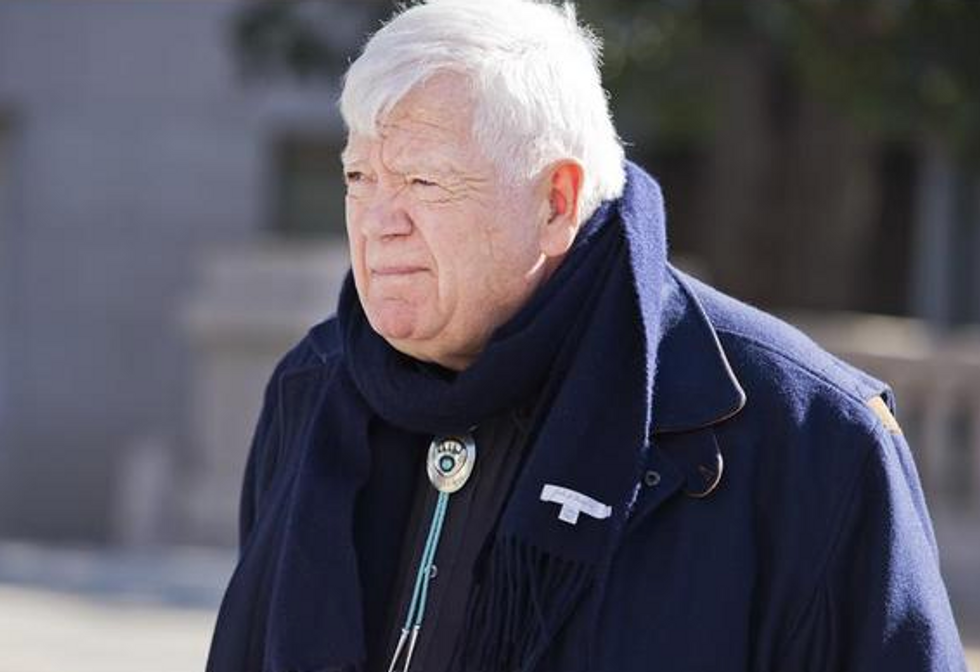 Rep. Jim McDermott (D-Wash.) said Israeli Prime Minister Benjamin Netanyahu's goal on Tuesday was to 'make people afraid.' Image: Tom Williams/CQ-Roll Call,Inc.
Dozens of House Democrats skipped the speech, in large part because Republicans didn't consult with the White House when inviting Netanyahu to speak. But many of those who skipped the speech are also anti-war Democrats, and they argued that Netanyahu's comments seemed designed to drag the U.S. into war.
"What you were witnessing today was a very old concept," said Rep. Jim McDermott (D-Wash.). "If you can make the people afraid, you can make them do anything."
McDermott and other Democrats also were clearly angry at Netanyahu's direct message that President Barack Obama was negotiating a "very bad deal — Minority Leader Nancy Pelosi (D-Calif.) said she was almost in tears listening to Netanyahu, and McDermott said he disagreed with the suggestion that Obama can't keep America safe.
"He was trying to make people afraid, and somehow saying that the president wasn't doing his job," he said. "There is no evidence whatsoever that the president does not have our safety first and foremost in his negotiation and his thinking about the future."
"In that sense, this was a very sad display of political activity being brought into the House of Representatives to demean what the president has been doing under great stress," he said.
McDermott spoke with other Democrats who skipped the speech, including Rep. Lloyd Doggett (D-Texas), who said the speech was a "campaign pep rally." Doggett also accused Netanyahu of opposing any deal that Obama could reach.
"He is a rejectionist," Doggett said. "There is no agreement that this administration could achieve with Iran that would be good enough for him."
Another Democrat, Rep. Earl Blumenauer (Ore.), said he's listened to Netanyahu for years raise what he said are unfounded fears about Iran's nuclear capability.
"I've listened to his alarmist predictions, I've listened to him cheerlead for the United States' greatest single blunder in our history, the Iraq war, that cost trillions of dollars and hundreds of thousands of lives," he said.