Ted Barney was out walking with his dog on the shores of Lake Grapevine, near Fort Worth, Texas, when he found something unique: a handwritten message and a dollar bill in a bottle.
Barney was struck by the message's sentiment, the Fort Worth Star-Telegram reported Monday.
The message:
We are in this together. The war and the hate is just a waste. We are all in this thing til the end.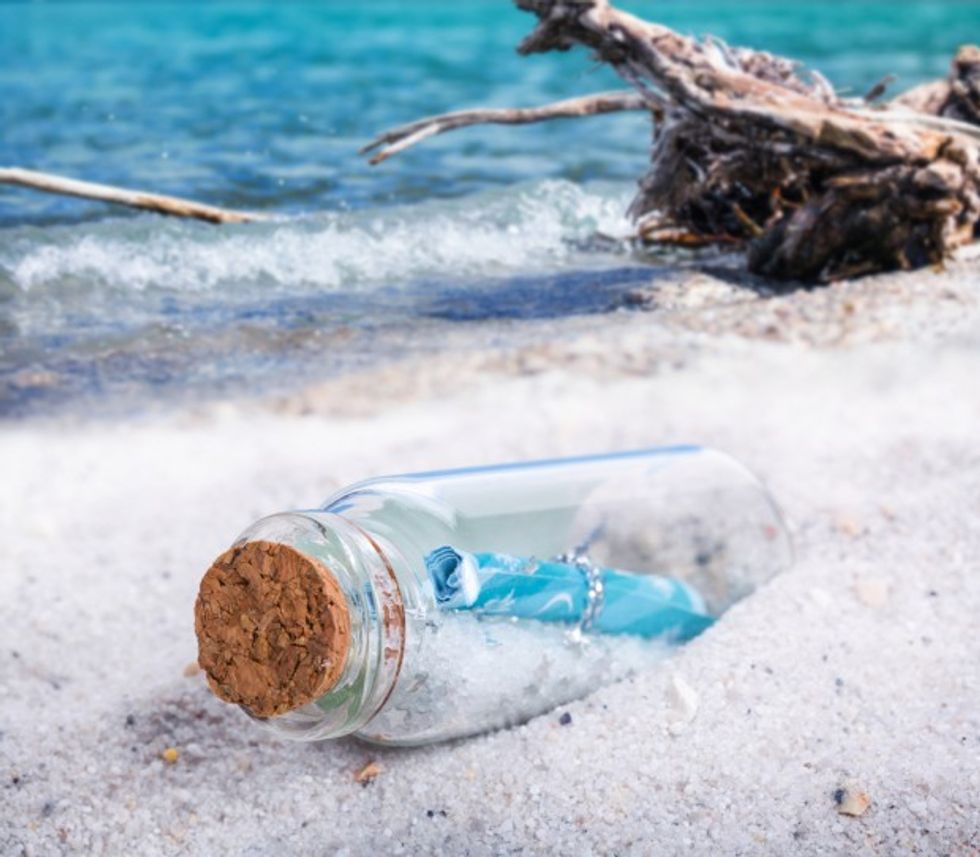 Image via Shutterstock
"I thought it was a nice sentiment from a kid," Barney said.
Star-Telegram reporter Marty Sabota is hoping to track down the person who wrote the message — if you have a lead, contact her at 817-390-7840 or email her at msabota@star-telegram.com.
(H/T: WFAA-TV)
—
Follow Zach Noble (@thezachnoble) on Twitter