After a car ran a red light at an Ohio intersection, it smashed into the side of a van driven by Lashanda Goldsmith, sending her 7-month-old girl — still strapped inside her car seat — crashing through a window.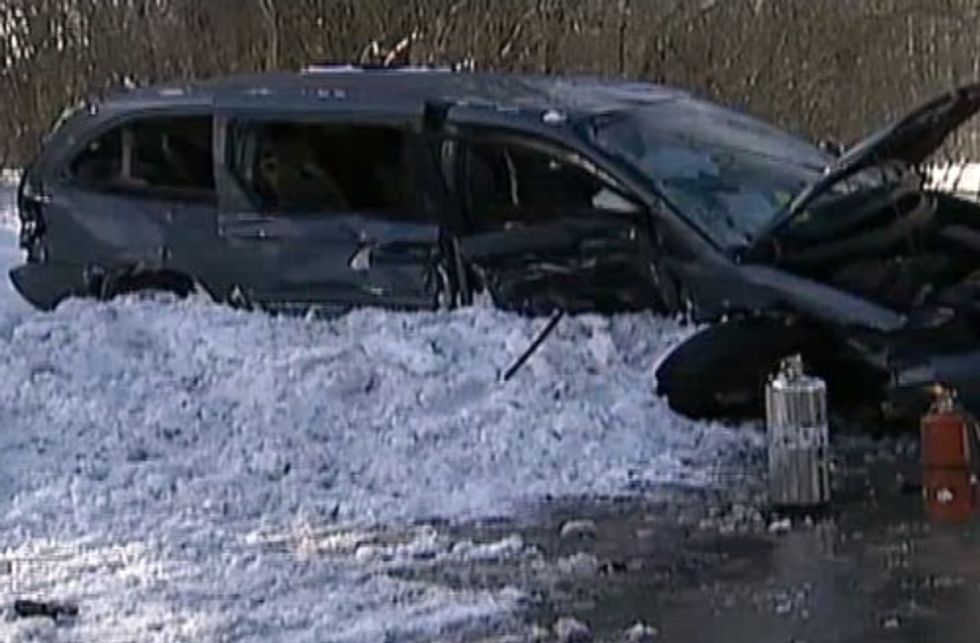 Image source: WHIO-TV
Little Madison was found facedown — 25 feet away.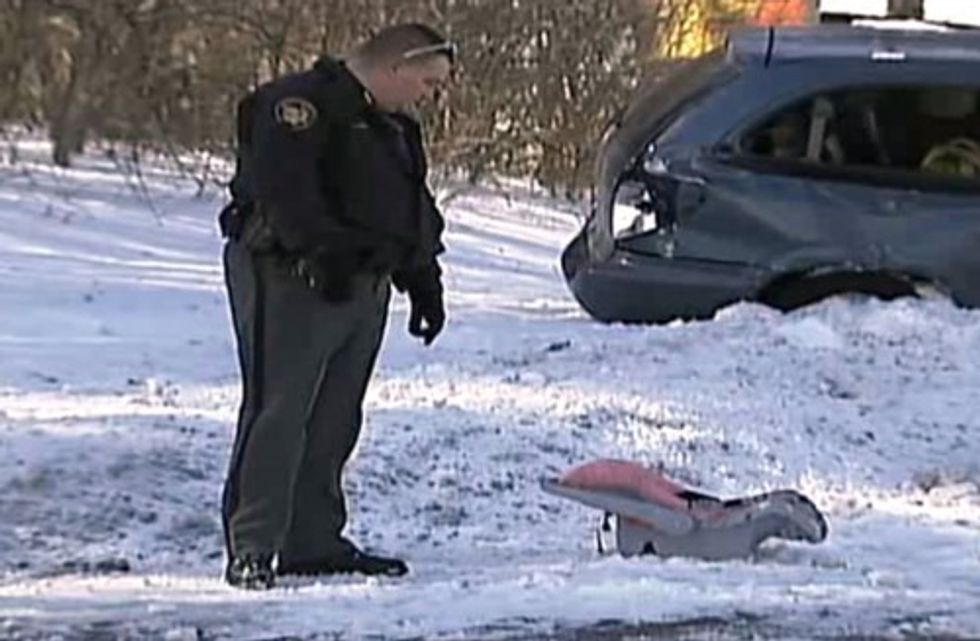 Image source: WHIO-TV
When people rushed over to the infant, "they said her eyes were closed, literally closed," Goldsmith's aunt Alicia Lewis told WHIO-TV regarding Monday morning's accident in Harrison Township. "When they flipped her over they thought she was dead."
But when they got Madison right-side up, Lewis told the station something incredible happened: "They said her eyes opened and she started smiling."
Not only that, the little girl suffered only a bruise to her forehead, Montgomery County Sheriff deputies told WHIO.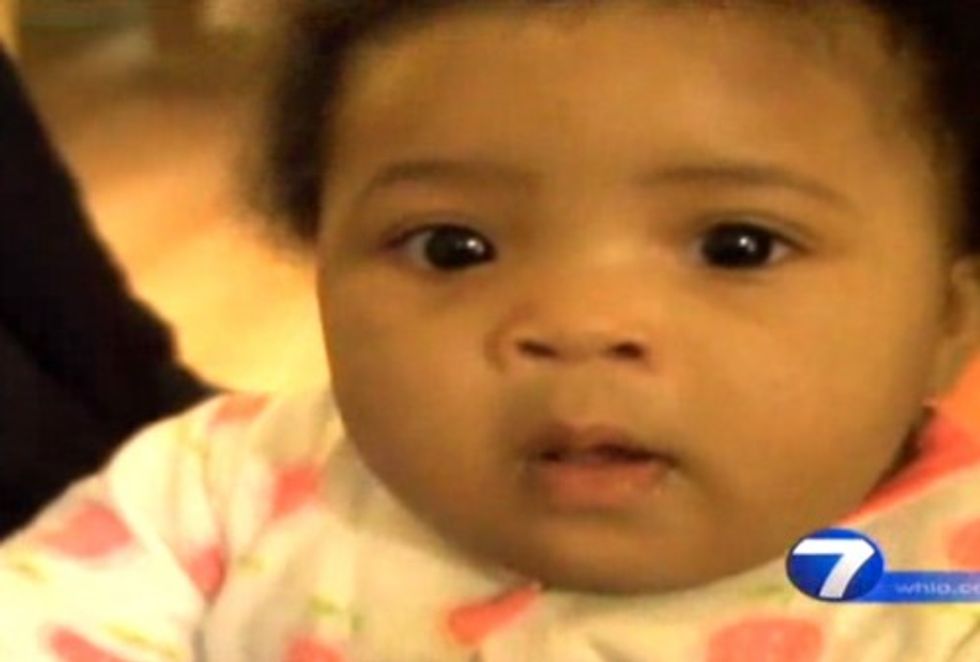 Image source: WHIO-TV
The driver identified as causing the crash fled the scene but was quickly apprehended, deputies told the station. Five people were injured in the crash; two were listed in serious condition, one of whom is a 15-year-old girl who also was in Goldsmith's van.
Goldsmith — whose injuries were minor — and Madison were released from a hospital on Monday, WHIO reported.
It isn't clear if the infant's car seat was secured inside the vehicle. The sheriff's office didn't immediately respond Friday to request for comment from TheBlaze.
"Looking at [Madison] like, wow, she doesn't even know what's going on" Lewis told WHIO. "She was the one in the trauma and we're traumatized but she's not."
Madison's family is sure that God played a part in the turn of events.
"God does not make mistakes. I tell people that all the time," family member Rhonda Moody told WHIO. "When things happen, it's all in his will."
UPDATE 1:42 p.m. EST: The sheriff's department told TheBlaze on Friday that while the infant's car seat was belted in the van, an investigation is underway to determine if it was improperly secured or if a malfunction caused the car seat to eject.
This story has been updated.
—
Follow Dave Urbanski (@DaveVUrbanski) on Twitter