A retired NYPD officer is claiming in a new book that he, among others, repeatedly observed a ghostly figure at a New York City landfill, where authorities and first responders were sifting through the rubble following the 9/11 attacks.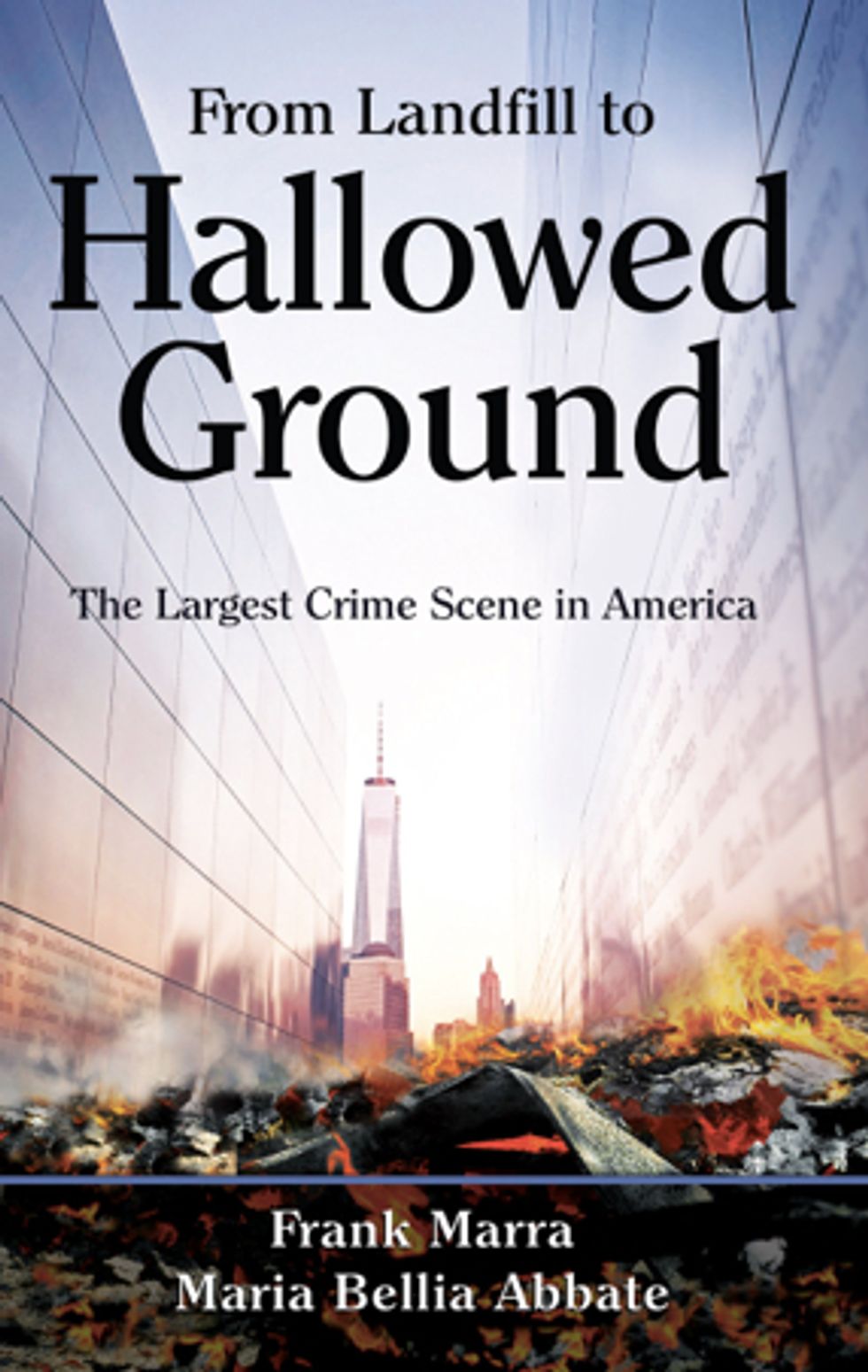 Brown Books Publishing Group
In a new book titled, "From Landfill to Hallowed Ground," retired Lt. Frank Marra, 48, claims that he saw what appeared to be an African American woman dressed in white.
This apparition was reportedly observed while he was working at the Fresh Kills Landfill in Staten Island, according to the New York Post.
"I thought she was trying to help us, being first responders," said Marra, who managed the portion of the landfill that dealt with impounded vehicles from the World Trade Center.
The former cop, who coauthored the book alongside school teacher Maria Bellia Abbate, said that he was never close to the apparition, as she was more than 50 yards away on the few occasions he saw her, but that she would quickly disappear when he tried to look closer.
Marra said that he subsequently buried the memory of the woman until he was working on the book in 2013 and another police officer mentioned the apparition; he said that the memory suddenly hit him like "a ton of bricks."
"You could clearly see it was a person," Marra told the New York Post.
Marra also described the woman as being dressed in all white, similar to the garb worn by Red Cross workers during World War II. She was said to be carrying a tray of sandwiches, according to the Daily Mail.
The ex-cop said that the landfill became a holy site following the 9/11 attacks, as "peoples' ashes and DNA still remain" there.
"As time passed we realized how many people's ashes and DNA still remain at the Landfill," Marra said in a press release. "It was clear this became a holy ground, a place of rest for many who would never be recovered, a cemetery without tombstones."
He told the New York Post that a psychic medium told him that the ghostly figure might have been a "soul collector," tasked with helping guide spirits to the afterlife.
According to its official description, "From Landfill to Hallowed Ground" gives readers "never-before-seen glimpse of the days and months following the attack on September 11." Read more about the book here.
(H/T: Daily Mail)