Sometimes you have to work for years to get the ocean to yield up its treasures.
Sometimes the treasures just come to you.
A woman eating at Puckett's Boathouse in Franklin, Tennessee, found some of those treasures when she bit into a fried oyster, WSMV-TV reported Friday.
She reached in her mouth and pulled out a pearl, and then another, and then another.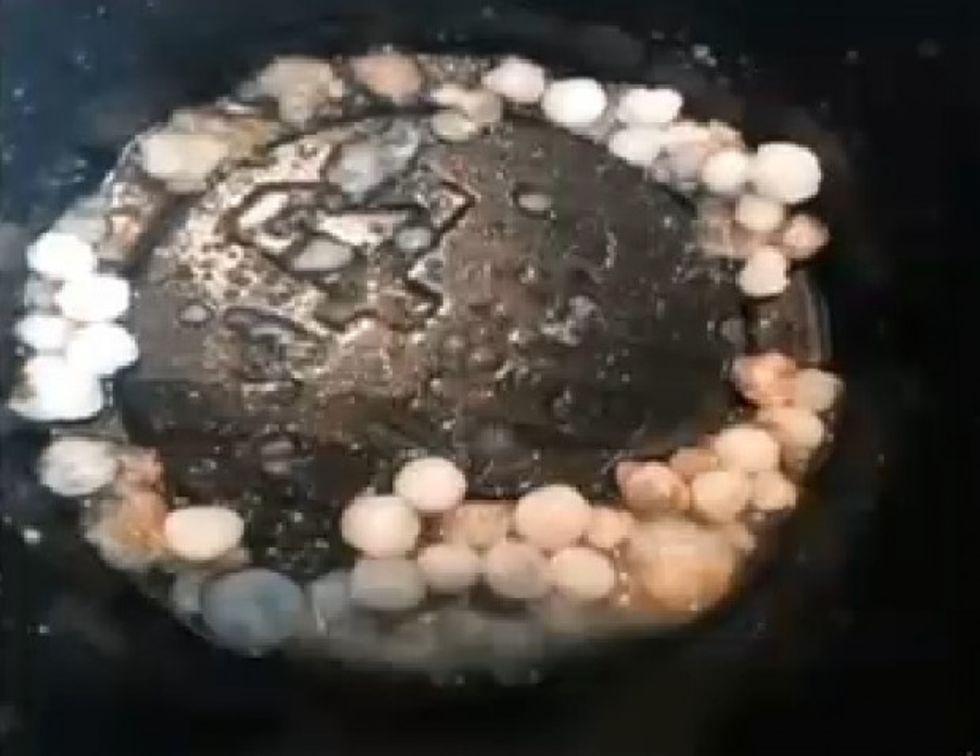 Image via WSMV-TV

"It happens sometimes, every once in a while," said server Eric Horton. "However, this young lady continued to pull pearls out of her mouth, and the only thing we were missing was a string because she found 50 pearls in this one oyster."
Watch WSMV's report on the amazing find below:
—
Follow Zach Noble (@thezachnoble) on Twitter