More than 70 years ago, World War II veteran Cpl. William Benn lost his dog tags on a Massachusetts beach. He died before he ever got them back.
But thanks to the efforts of a man with a metal detector, the veteran's tags are now back with his family.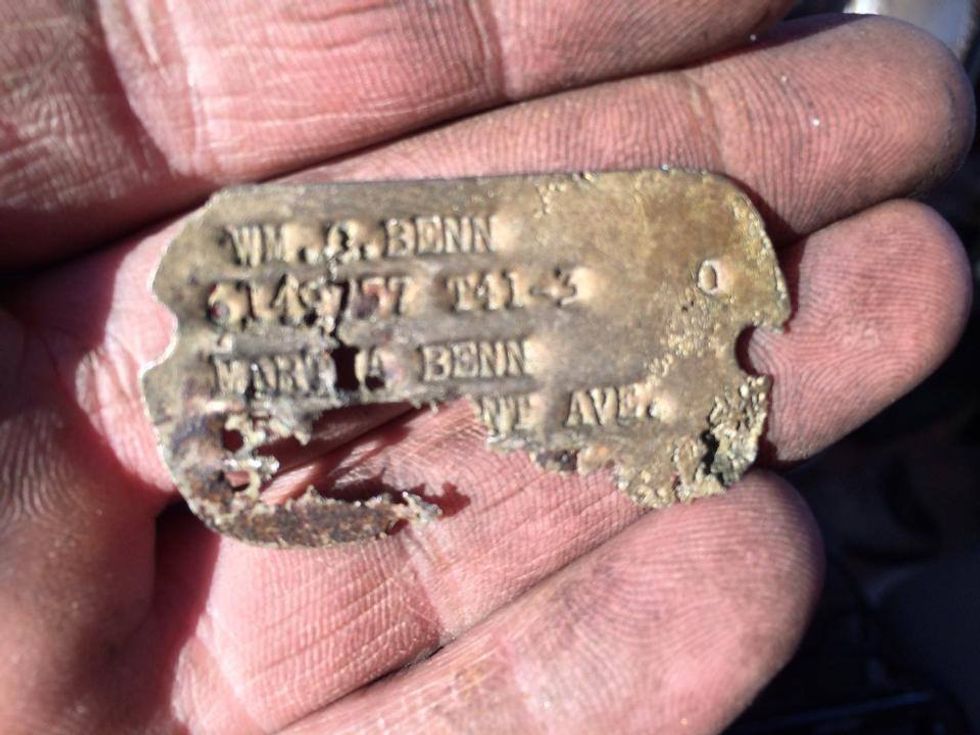 Cpl. William Benn's lost dog tag from 1939 (Image source: Purple Hearts Reunited)
Benn died in 2002 but his son, who is also named William Benn, traveled this week to Salisbury Beach, Massachusetts, from his home in Rhode Island to finally take the tags back into the family's possession.
There to meet Benn was Bill Ladd, who found the dog tags March 12 while hunting for treasure.
Ladd was at Salisbury Beach last month testing a metal detector prototype when he and a friend found a .50-caliber machine gun shell, bullets, coins, a hand grenade pull ring — and the long-lost tags.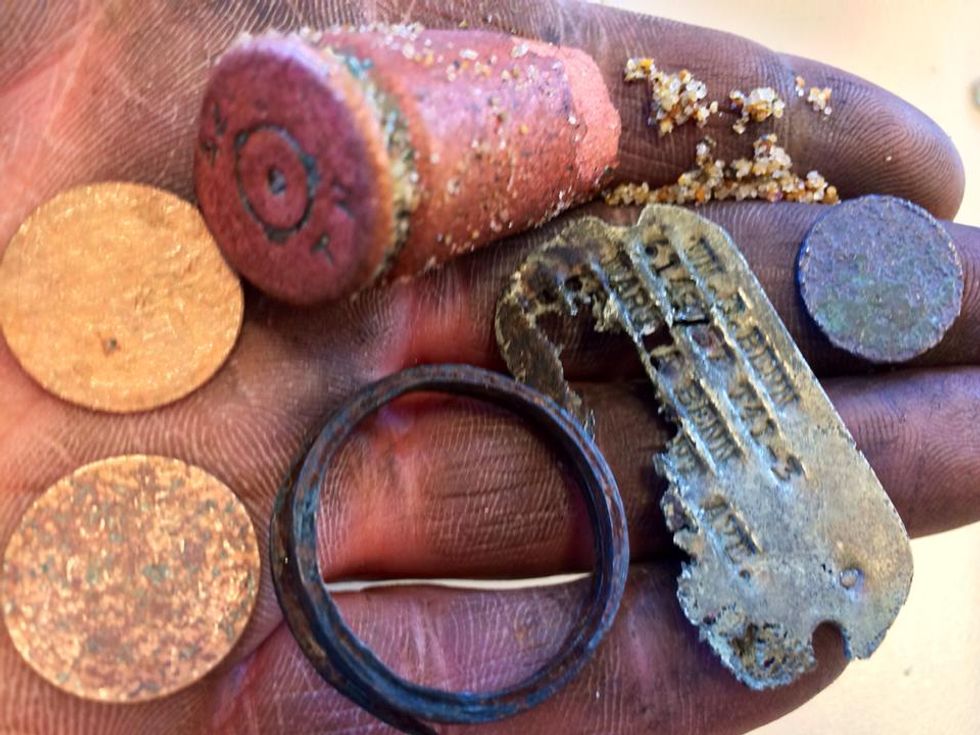 In addition to finding Benn's dog tags, Bill Ladd found other treasures on the beach, including a a complete .50-caliber machine gun shell, a number of bullets and coins and a pull ring from a hand grenade. (Image source: Purple Hearts Reunited)
Salisbury Beach was the spot where Benn lost his tags back in 1939 while he was at a coastal artillery placement. A dozen people gathered Sunday to watch as Benn, who also served in the military for 21 years, accepted the tags on behalf of his late father.
The Vermont-based Purple Hearts Reunited, who helps connect those who discover lost military relics with veterans or families who lost them, was able to track down Benn's son in only a few hours.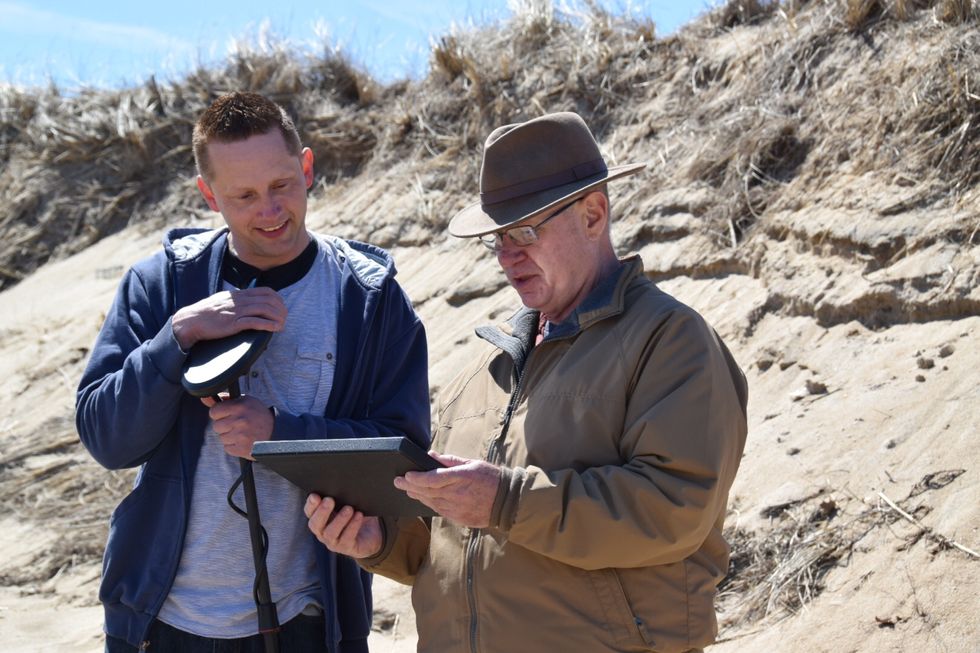 Bill Ladd returned the World War II-era dog tags belonging to the late Cpl. William Benn to his son, William Benn, Jr.(Image source: Purple Hearts Reunited)
Benn, who joined the military in 1939, was in the 23rd Bombardment Squadron, 5th Bombardment Group (Heavy), 7th Air Force and was wounded by a Japanese kamikaze during the 1941 attack on Pearl Harbor. He also helped shoot down eight Japanese planes during World War II's Battle of Midway.
His service earned him a Silver Star, Distinguished Flying Cross, Purple Heart, Air Medal, Good Conduct Medal, American Defense Medal, Asiatic-Pacific Campaign Medal, American Campaign Medal, WWII Victory Medal, Aircraft Crew Wings and Presidential Unit Citation.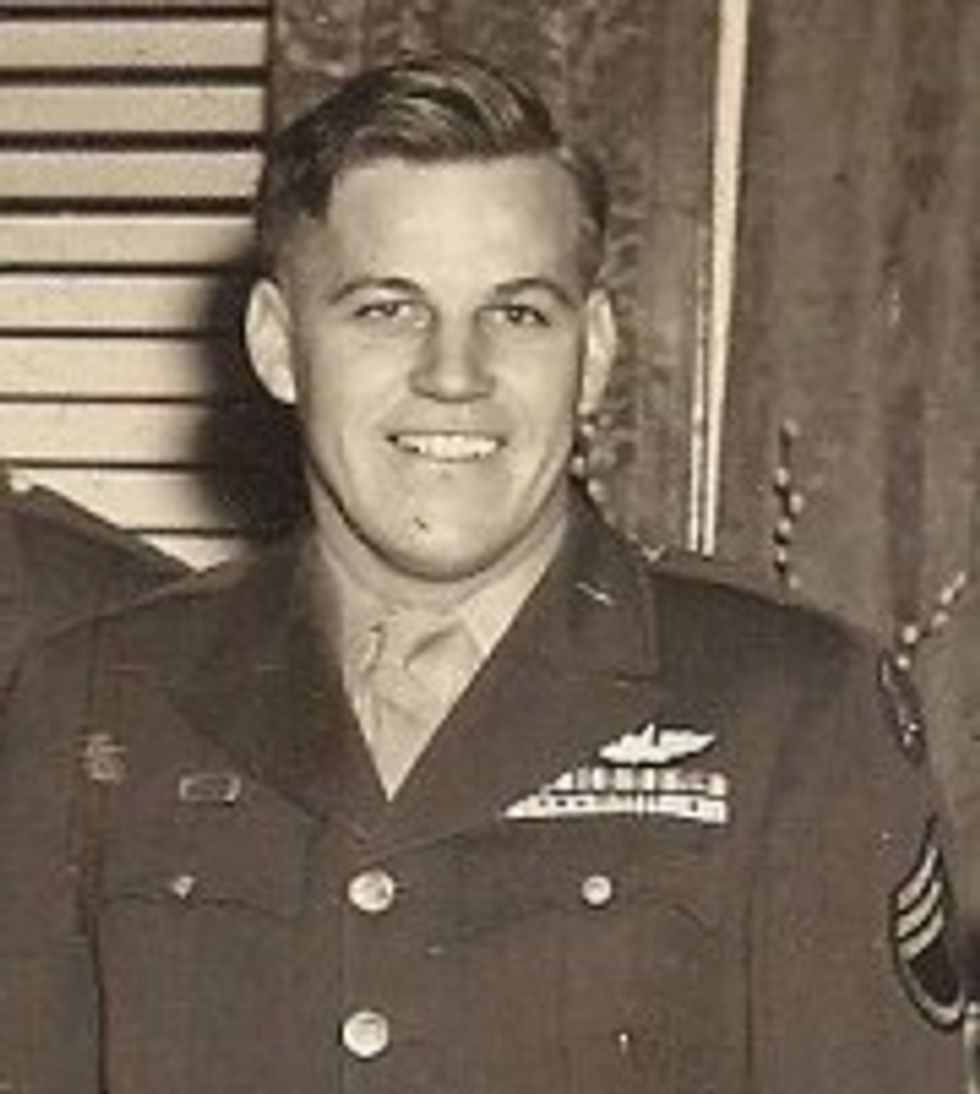 Cpl. William C. Benn (Image source: Purple Hearts Reunited)
(H/T: Daily Mail)
–
Follow Jon Street (@JonStreet) on Twitter