In honor of Earth Day, Glenn Beck on Wednesday ruthlessly mocked a sling of climate change predictions that ended up not coming true.
"Because Earth Day started in 1970 and we so respect it, we want to go back and give you some of the predictions," Beck said with heavy sarcasm on his radio program. "Let me tell you something, you won't believe how spot-on these things are."
Beck first reminded his audience that experts were warning of an impending ice age before they were warning about global warming, and Harvard biologist George Wald even warned in 1970 that civilization would end within 15 to 30 years unless immediate action was taken.
Stanford University Paul Ehrlich also predicted in 1970 that the death rate would "increase until at least 100-200 million people per year will be starving to death during the next ten years."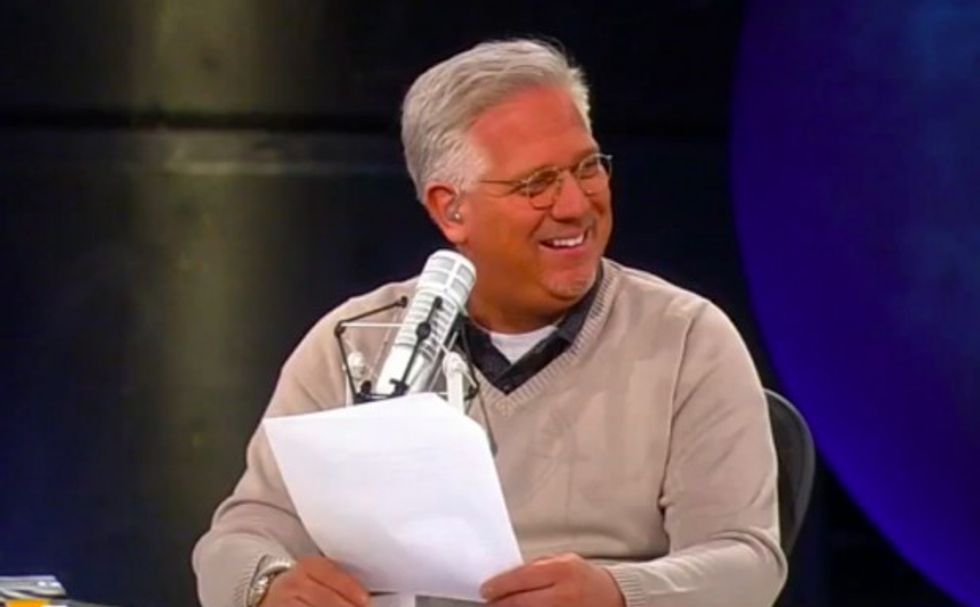 Glenn Beck speaks on his radio program April 22, 2015. (Photo: TheBlaze TV)
"Ecologist Kenneth Watt [said] that at the present rate of nitrogen buildup, it's only a matter of time before light will be filtered out of the atmosphere and none of our land will be usable," Beck continued. "Barry Commoner said the decaying organic pollutants will use up all the oxygen in America's rivers, thus causing all the freshwater fish to suffocate."
"I was in a grocery store the other day, and all the fish were dead," Beck's co-host Stu Burguiere said in a conspiratorial tone. "They're all, all dead. Coincidence? No."
"The consensus was very clear on this!" Beck continued with mock severity. "If we listened to them, 4 billion people could be alive today! ... Kenneth Watt warned us, this final warning from Earth Day on 1970 before they were all wiped out. Kenneth Watt warned about the impending ice age. Quote, 'The world has been chilling sharply for about 20 years. If present trends continue, the world will be 4 degrees cooler for the global mean temperature in 1990, but eleven degrees colder in the year 2000. This is about twice what it would take to put us into an ice age.'"
Abandoning sarcasm, Gray said that global warming alarmists are "saying the same kind of thing" today, just using the word "warming" instead of "cooling."
"If trends continue, we're going to see a 6-degree rise and a total melting of all ice," Gray said, offering an example.
"Let me tell you how ridiculous that is," Beck remarked. "Pat that said sentence -- and if that trend continues -- I will never speak on my own show again."
"People don't bring up how they were wrong last time," Stu Burguiere agreed. "And they act as if you're insane to question them this time."
[mlbvideo content_id=84186883]
The full episode of The Glenn Beck Program, along with many other live-streaming shows and thousands of hours of on-demand content, is available on just about any digital device. Click here to watch every Glenn Beck episode from the past 30 days for just $1!