Surgeon General Vivek Murthy declared health care a right, decrying unequal access a problem even after the passage of Obamacare.
"To put it simply, health equity is a civil rights issue," Murthy told a gathering Wednesday attending his ceremonial swearing in.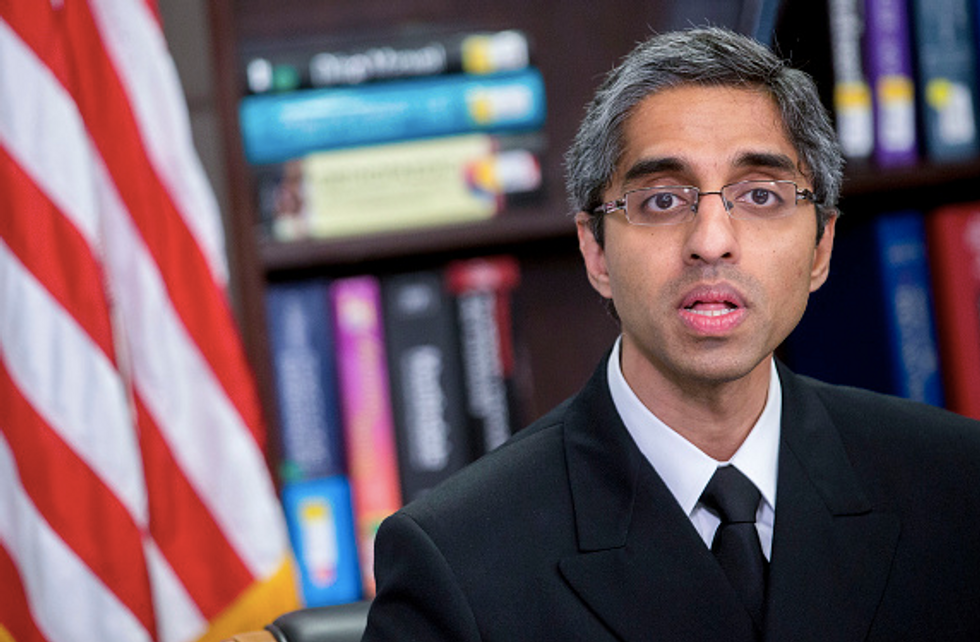 Vivek Murthy, U.S. surgeon general, speaks while participating in a roundtable discussion on the impacts of climate change on public health at Howard University with U.S. President Barack Obama, not pictured, in Washington, D.C., on Tuesday, April 7, 2015. (Andrew Harrer-Pool/Getty Images)
Murthy had a rocky road to confirmation last year because of controversial comments about gun rights.
During his remarks, he praised Obamacare for expanding health coverage. But, he said there are many problems such as diabetes, heart disease, cancer and tobacco related diseases that hit poor and minorities particularly hard.
"Today in America, who you are, where you come from and whom you love plays too big a role in determining your health," Murthy said. "Being poor, which affects one in five children, is too great a factor in determining who is healthy and who is not."