Narmeen Choudhury felt her first labor pangs on October 23. Though she gave birth to a healthy baby girl, the events leading up to her delivery have plagued her for the past six months and now she's speaking out in the hope that it will empower other soon-to-be parents.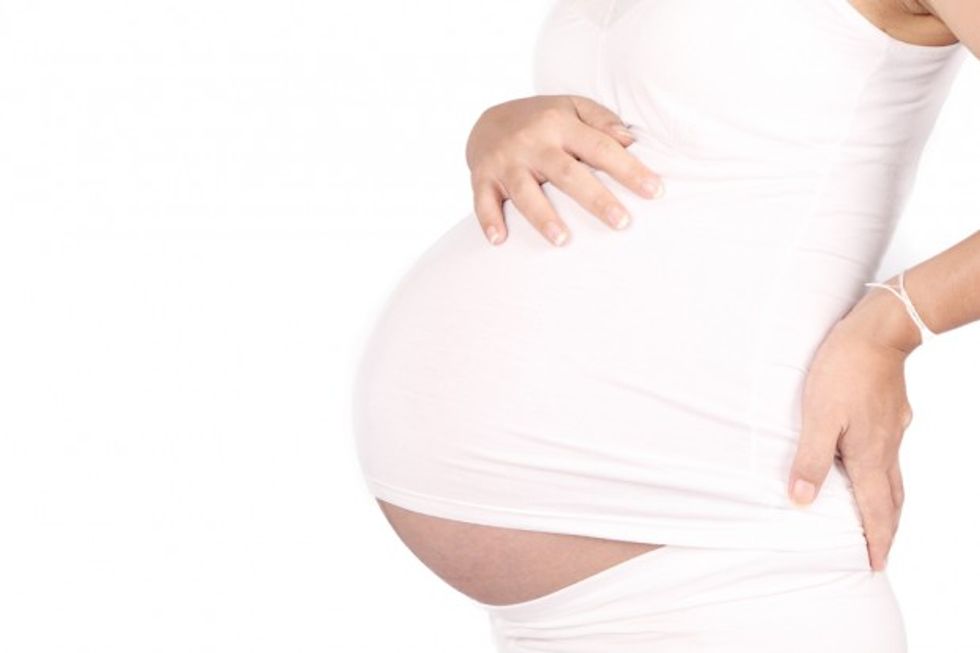 Women detail long waits while in labor pain at New York City hospitals that didn't have the room to admit them immediately. (Photo credit: Shutterstock)
"Despite birth plans, a doula and an amazing husband, our experience left our little family scarred and frankly, a little scared to do it again," the WPIX-TV reporter wrote. "In a time when a woman should feel comforted and reassured by doctors and nurses at a hospital, we were let down and abandoned."
Everything started off as one might expect for Choudhury. She labored at home for several hours with her husband and doula before calling the doctor about heading to Mount Sinai-Roosevelt Hospital.
The first thing to go wrong, or not as planned, Choudhury wrote, was their doctor and her partner were not on call that night. She knew having a random hospital physician was a possibility though, "so we weren't quite upset about that."
"We were instead bothered by this doctor's attitude towards us," Choudhury wrote. "He was irritated and short every single time he spoke to us on the phone and at one point even hung up the phone on me. Nonetheless, with my contractions 2 to 2 1/2 minutes apart, this doctor told us to head in to the hospital and he would meet us at labor and delivery."
Instead of being immediately admitted into triage, Choudhury went on to detail how she stood waiting for two hours in the waiting room, being told there were no beds available for her.
"For two hours, as my contractions got stronger and stronger, I stood and rocked back and forth in the hallway of a busy labor and delivery wing at Mount Sinai-Roosevelt," she wrote. "Not once did a nurse or resident stop to ask me my name, how far along I was, how I was doing or if I needed anything at all. Not once in the two hours I stood in pain just a few feet from the nurses station."
Choudhury was not alone. She wrote that other women were in the same boat as her, and Annie Coppins told the reporter that she had a similar experience two months ago at NYU Langone Medical Center.
"If we do this again, it won't be in New York City," Coppins told WPIX after she experienced having to wait with other laboring women in pain when there was no room in triage for them. "We don't want to go through this experience again."
Michelle Giordono, executive director of Choices in Childbirth, told WPIX that the group frequently hears from women who are "dissatisfied with their hospital experiences here in New York."
Watch WPIX-TV's report:
When Choudhury was finally admitted into triage herself, her contractions were a minute apart and and she was up to eight centimeters dilated — at 10 centimeters, it's time to start pushing. But Choudhury wouldn't end up pushing.
She wrote that after her daughter's heart rate dropped three times, she knew she was in for an emergency cesarean section.
"I was as vocal a proponent for myself and my daughter as I could have been and yet, this is the experience we had at a hospital that touts itself as having a commitment to supporting a women's autonomy," Choudhury wrote. "My only goal in sharing my story is hopefully empower women to speak up for themselves. We are at our most vulnerable when we go in to deliver our babies and yet we are also at our strongest. We should not head in to take part in one of life's most empowering and beautiful moments and come out feeling stripped and traumatized."
As for the hospital's position, Mount Sinai-Roosevelt didn't comment on the case specifically, citing privacy laws, but said it would take the complaint into account as it looks to improve patient experiences.
Read Choudhurry's full post on WPIX-TV's website.