Tony Hsieh had a revolutionary plan for his company — and it involved encouraging people to quit if they weren't ready for it.
"This is a long email," the Zappos CEO wrote in a March 24 message to his employees, Business Insider's Richard Feloni reported. "Please take 30 minutes to read through the email in its entirety."
The gist: If you're not ready to manage yourselves in a Holacracy, Hsieh will pay you to leave.
By May, 210 Zappos employees — 14 percent of the workforce — had jumped ship.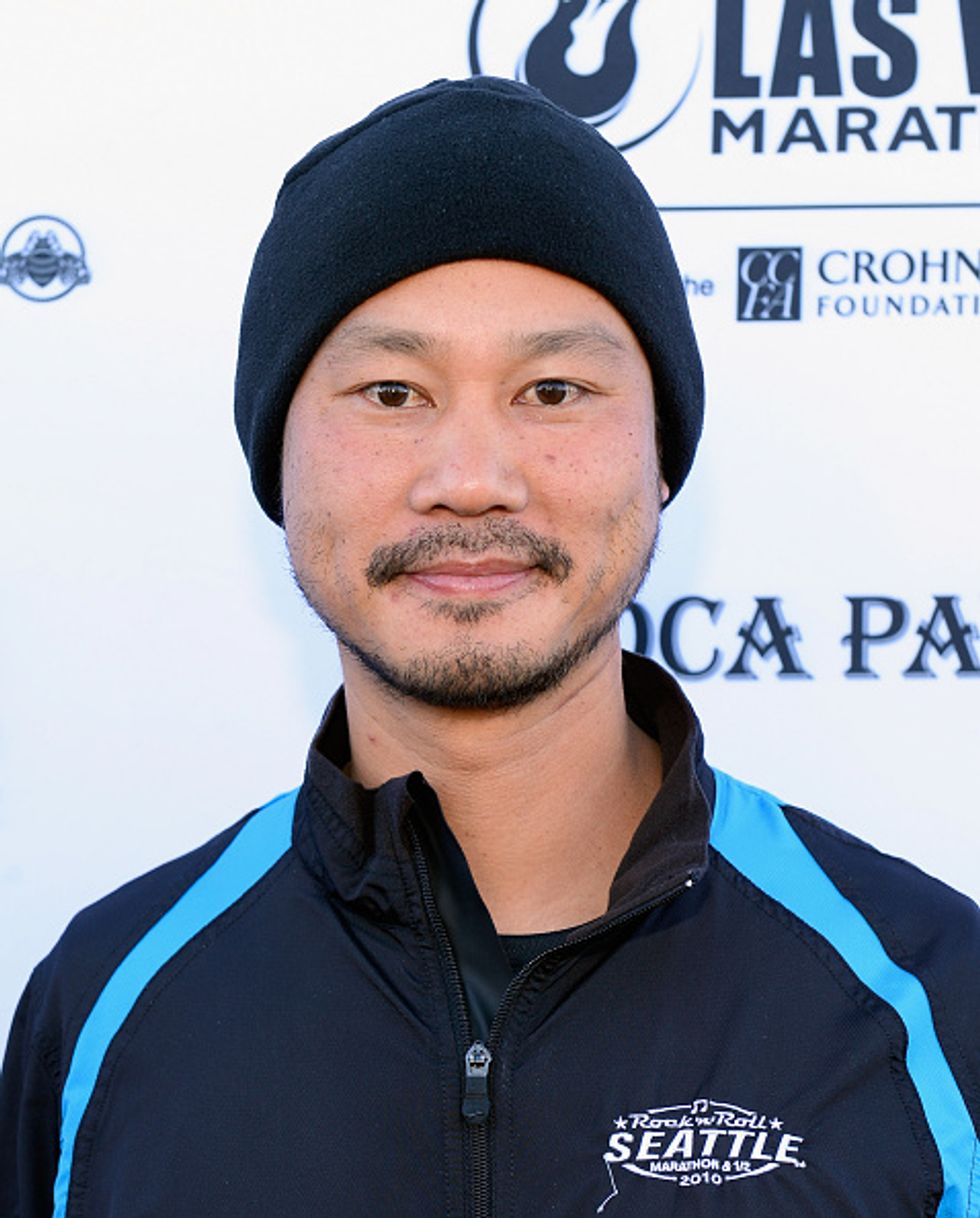 Zappos CEO Tony Hsieh at the Rock 'n' Roll Las Vegas Half Marathon in Las Vegas on Sunday, November 16, 2014. (Photo by Bryan Steffy/Getty Images for Rock 'n' Roll Las Vegas Marathon)
"Having one foot in one world while having the other foot in the other world has slowed down our transformation towards self-management and self-organization," Hsieh wrote in his March email, offering a three-month severance package to any employee who decided to leave by April 30.
Encouraging quick decisions on whether to stay with or leave the company is a core part of Hsieh's management style.
Feloni noted Zappos has long offered an extra $2,000 to employees who decide to quit within their first month working at the company.
But what is the Holacracy that prompted so many employees to quit?
Management mentor Brian Robertson introduced Hsieh to the concept at a conference in 2012, Feloni noted.
At its core, a Holacracy is a breakdown of traditional management structures.
Instead of reporting to a boss, employees function more like organs in a body, each doing their well-defined jobs without reporting to a central authority and frequently collaborating with coworkers to solve problems.
The majority of Zappos' employees seem to be on board with the radical plan — they didn't quit, after all — and the Las Vegas-based Zappos projects operating profits of nearly $100 million this year, nearly double 2014's profits.
But on company review websites such as Glassdoor, even positive reviews contain grumblings about the "bothe[r]some social experiments" management keeps trying out.
Read more about the Zappos management experiment at Business Insider here.
—
Follow Zach Noble (@thezachnoble) on Twitter