A giant in mathematics and economics has died.
John Forbes Nash Jr., the Princeton mathematician famous for coining "Nash equilibrium" and being profiled in the Oscar-winning film "A Beautiful Mind" was killed Saturday in a taxi crash, NJ.com reported.
His wife, Alicia, was also in the cab and was reportedly killed.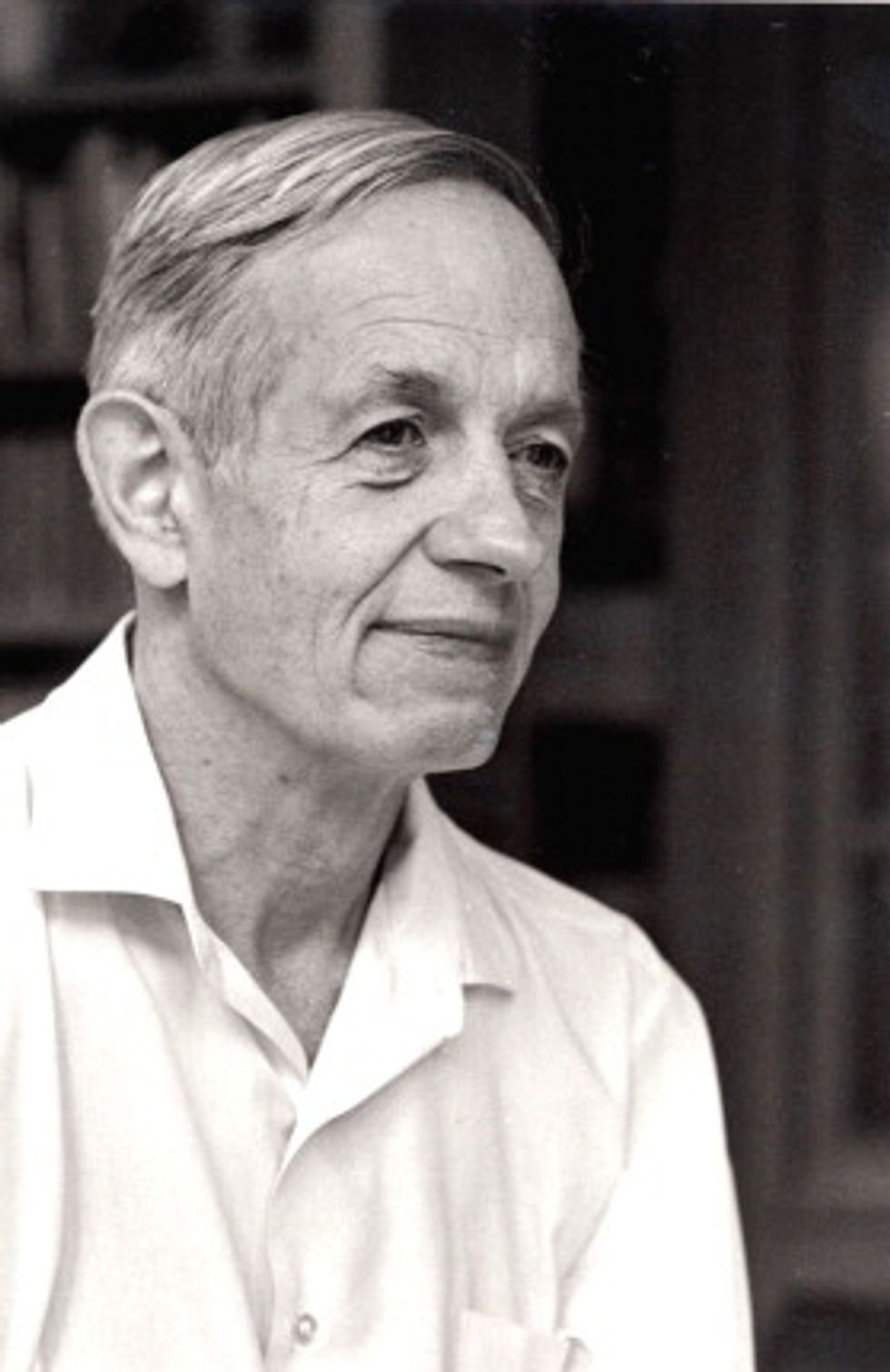 John Forbes Nash, Jr., the schizophrenic mathematician who won a Nobel Prize for economics and whose life story was made into the Academy Award-nominated film 'A Beautiful Mind' is distributed on February 20, 2002 from a 1994 photo in Princeton, NJ. (Photo by Robert P. Matthews/Princeton University/Getty Images)
Nash was 86; his wife was 82.
The Nashes were in a southbound taxi on the New Jersey Turnpike when their driver tried to pass another car and lost control of the vehicle, smashing into a guardrail and hurling the couple from the taxi, police said.
"It doesn't appear that they were wearing seatbelts," State Police Sgt. Gregory Williams told NJ.com.
The other vehicle also crashed into the guard rail, but the taxi driver sustained non-life-threatning injuries and the driver of the other car was treated for neck pain.
Originally from West Virginia, Nash had long suffered from paranoid schizophrenia but had a productive career despite his mental illness.
He won the Nobel Prize for Economics in 1994 and joined the Princeton mathematics department the next year.
His groundbreaking work in game theory — the science of human decision-making — and his battle with paranoia were featured in 2001's "A Beautiful Mind."
He had been married to his wife for 60 years, and she cared for him during his struggles with mental illness, NJ.com noted.
Actor Russell Crowe, who received an Oscar nomination for his portrayal of Nash, tweeted Sunday that he was "stunned" to learn of the couple's death.
Stunned...my heart goes out to John & Alicia & family. An amazing partnership. Beautiful minds, beautiful hearts. https://t.co/XF4V9MBwU4

— Russell Crowe (@russellcrowe) May 24, 2015
—
Follow Zach Noble (@thezachnoble) on Twitter