Three teenage boys accused of sexually assaulting a woman in a New York City park before dawn Monday were also seen entering her apartment building and running out moments later after realizing she apparently doesn't live alone.
Eric Pek, Emanuel Burrows and Sanat Asliev, all 16, met the 33-year-old woman at an Internet cafe in the Chinatown neighborhood. Investigators say the boys lured the woman to a nearby park where she was sexually assaulted, WCBS-TV reported.
The suspects allegedly took the woman's New York State identification, cellphone, bankcards and keys. They're later seen on surveillance video pulling their hoods over their heads while entering the woman's apartment building. Other footage shows them climbing flights of stairs to the woman's unit.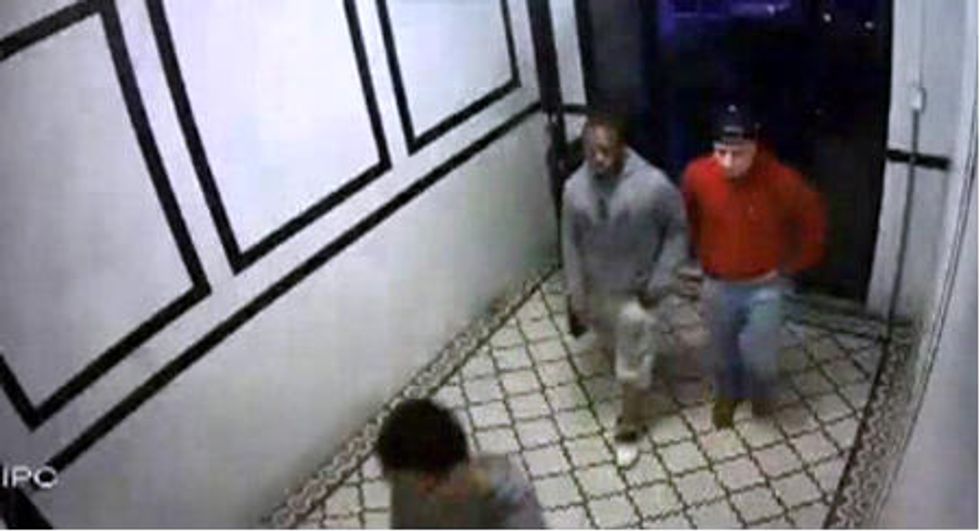 Image source: NYPD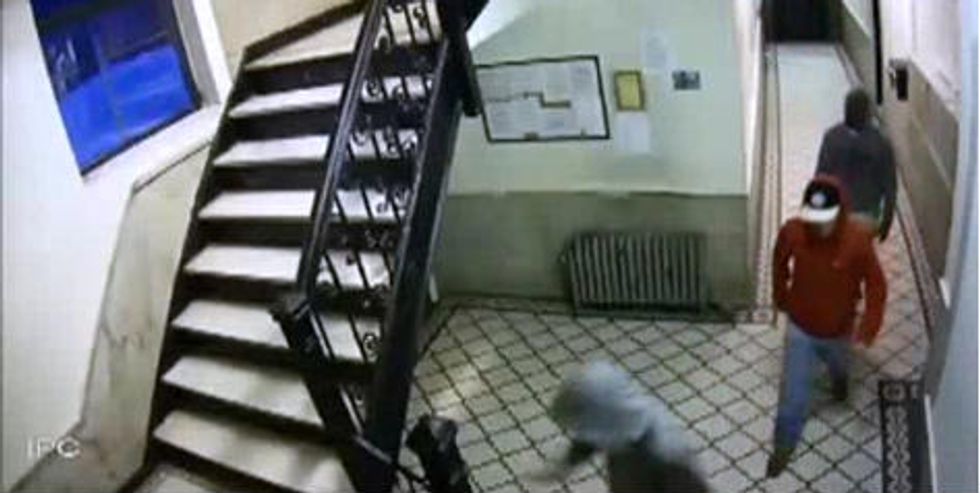 Image source: NYPD
Moments after they entered the building, the suspects are seen running back down the steps after reportedly coming face to face with someone else in the woman's apartment.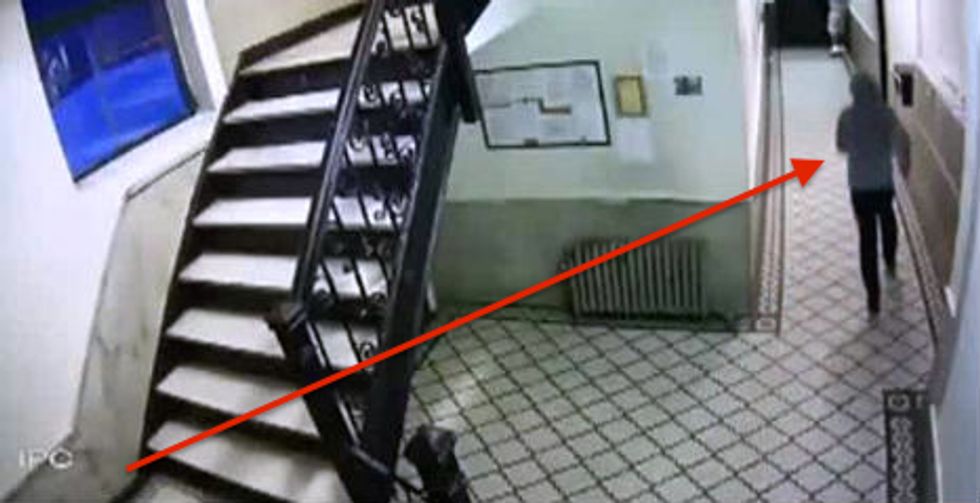 Image source: NYPD
Meanwhile, the beaten and bloodied woman, was stumbling into a corner deli for help, the New York Times reported.
"She said there w[ere] three guys," Niff Alarage, the owner of the deli, said. "They beat her."
The woman, who was left "incoherent" after the attack, was rushed to a hospital for treatment. She suffered bruises but was reported to be in stable condition Tuesday.
An investigation led police to a Boys Town home in Brooklyn where it is believed the suspects lived. A spokeswoman for the organization could not confirm whether the suspects lived because of privacy laws, according to the Times.
Pek, Burrows and Asliev each were arrested and now face multiple charges, including rape, robbery, assault, burglary and grand larceny.
Pek has been arrested six other times and Burrows 11 other times, DNAinfo reported. Pek and Burrows were last arrested in March.
---