Fans have left encouraging and prayerful messages on country star Randy Rogers' Facebook page after his infant tragically died on Tuesday just six days after she was born.
Rogers, 33, of the Randy Rogers Band, told Houston radio station The New 93Q in a brief statement that his child, who was "absolutely beautiful in every way," died after a week-long battle with a rare medical condition.
"Good morning. Rumer passed away last night. She died after a week long battle with a very rare condition. She died in our arms and in no pain. She was absolutely beautiful in every way," he wrote. "Her brain however was very sick. I'm sure you all have many questions and we have all the answers the doctors gave us. We can share the story with you. It's quite an extraordinary one. A memorial will be planned soon. We love you."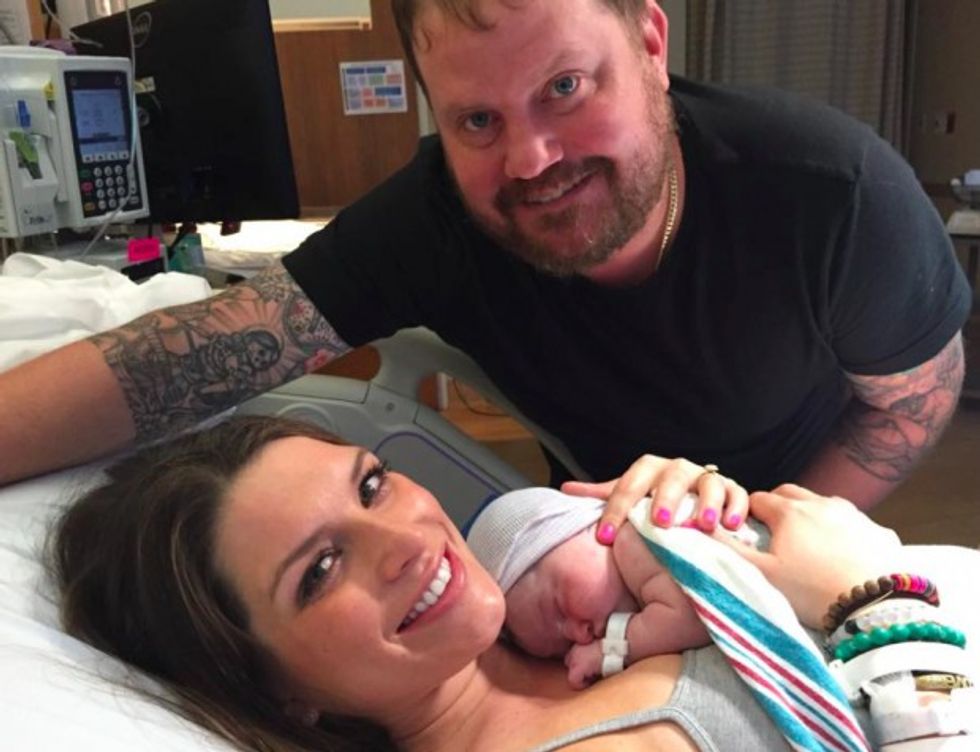 Randy, Chelsea and Rumer (Facebook via Randy Rogers Band)
Just days before the tragic announcement, Rogers' band posted a message expressing the excitement that he and his wife, Chelsea, 30, felt in welcoming their second daughter into the world on June 3.
A week later, the band posted another message that left many fans heartbroken.
"Rumer died of natural causes, in her parents loving arms, just days after her birth," read a message posted on Wednesday. "During this time of grieving, the family asks that individuals wishing to offer condolences make a donation to the children's charity of their choosing."
Thousands of supporters responded by taking to Facebook to shower the family with prayers and well-wishes.
"My thoughts go out to Randy and Chelsea. I can not imagine your pain. In Rumer Rain Rogers' name I made a donation to Children's Hospice," wrote Facebook user Michelle Olson.
Kay Perkins Kersh added, "My heartfelt sorrow for their loss! I am praying for Randy & Chelsea Rogers as they walk through such a devastating loss."
Read all of the responses here.