A Virginia man accused of taking pictures up women's skirts was recently caught in the act by the husband of another female victim.
Police outside Richmond say John Wiggins, 55, is the person seen in a viral photo taken at a Wal-Mart May 31. One female customer who was shopping there said she became uneasy after Wiggins bumped into her and pretended to drop something, WTVR-TV reported.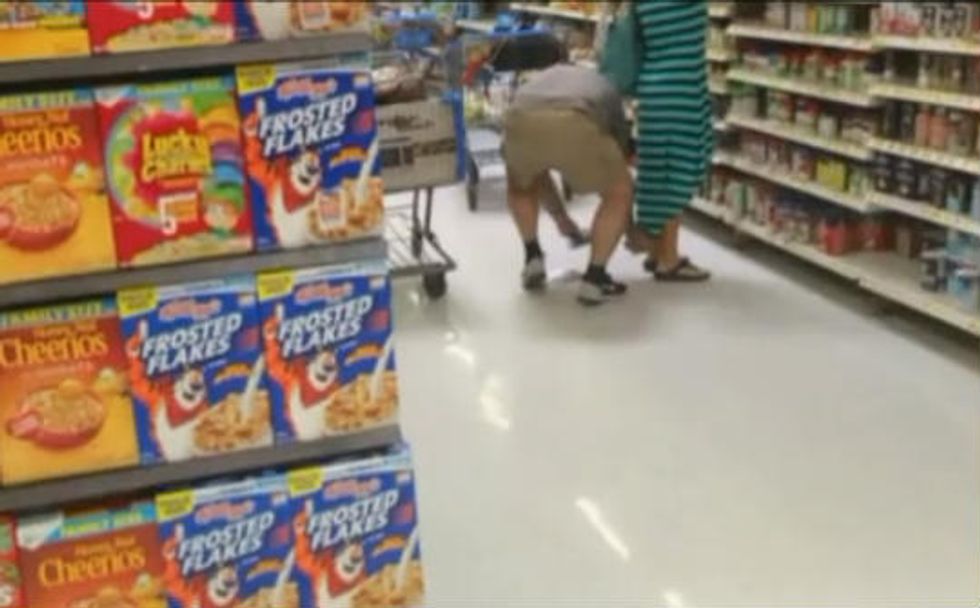 Image source: WTVR-TV
"It started in the shampoo department and that's when it happened the first time," the woman said. "I just turned the aisle and he looked directly at me and I felt his guilt."
That's when the woman's husband began following Wiggins around the store, trying to catch him in the act. And sure enough, it appears the husband did just that.
This photo allegedly shows Wiggins using his cellphone to take a picture up another woman's skirt as she reached to grab an item from the top shelf.
The second victim said that was enough to make her think twice about what she wears to go shopping: "I definitely haven't worn a dress out shopping — and I don't know when I'll do that again."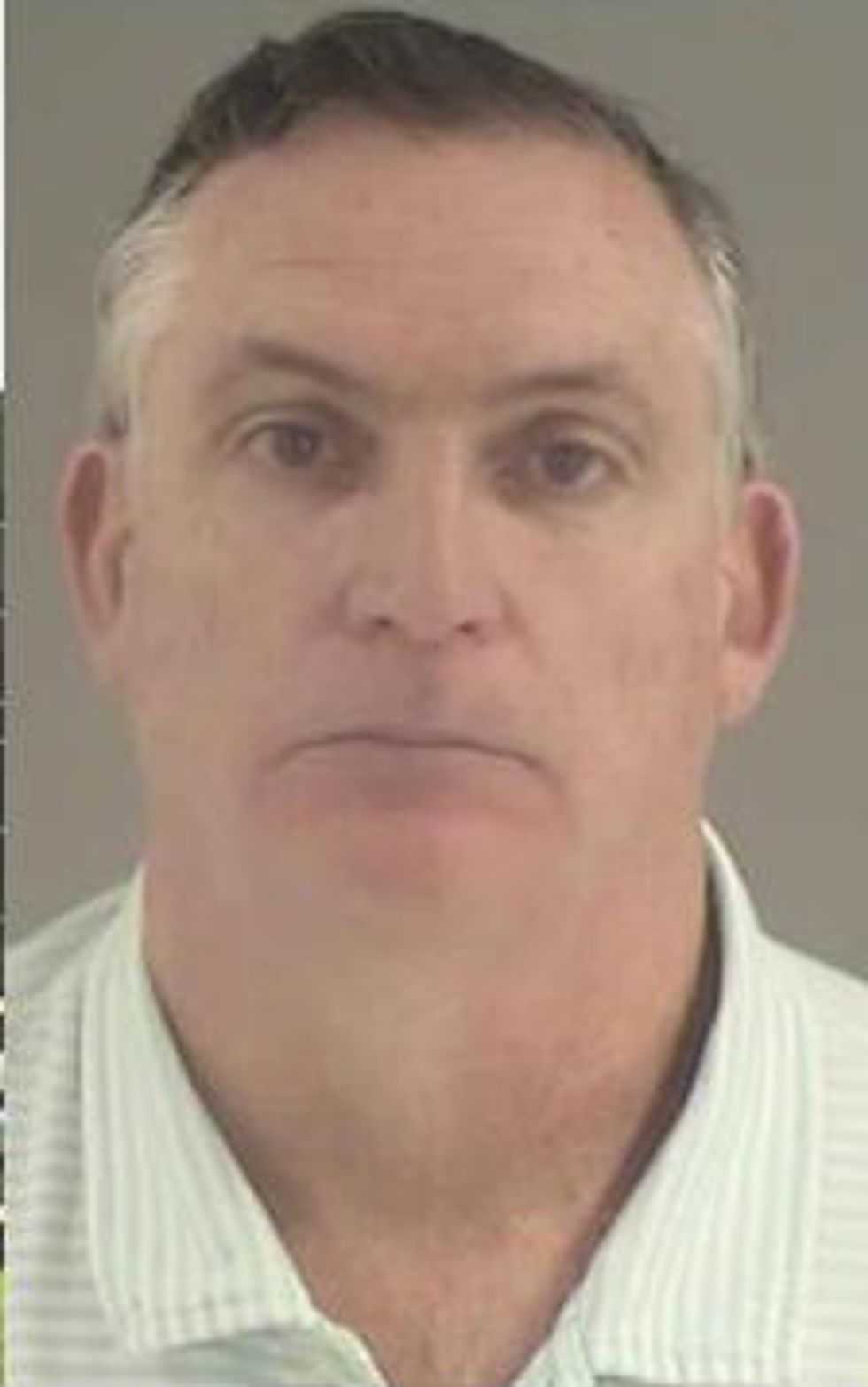 Image source: WTVR-TV
Police were called to the store and the man was arrested outside. Other customers who were there when it happened said Wiggins' "bold actions" were a surprise.
It came as a surprise to Wiggins' neighbors, too.
Tim Vicari, one of Wiggins' neighbors, the 55-year-old is married and has three daughters. Vicari said Wiggins takes care of all of them.
"He's been here as long as we have. We've been here for 19 years. I think he's been here just as long," Vicari said. "I'm very surprised by that."
Wiggins worked as a teacher's aide at Clover Hill High School in Midlothian. Students who attend the school told WTVR that he was often seen sitting in the backs of classrooms and even coached wrestling at one point.
"He doesn't need to be around children at all. He needs to get some help," Clover Hill parent Tamara Wynn said.
In a statement late Wednesday, the school district indicated that Wiggins would not be returning to work there.
Meanwhile, one of Wiggins' daughters is speaking up in support of her dad, writing on Facebook, "My dad is obviously struggling with mental illness. My family and I are being affected greatly by this situation."
Police have provided Wiggins with mental health services since taking him into custody.
The 55-year-old has been charged with two misdemeanor counts of creating an unlawful image of another. Wiggins is due in court July 26.
(H/T: WTVR-TV)
–
Follow Jon Street (@JonStreet) on Twitter