There is a lot of focus directed toward making sure kids and teens get adequate healthy nutrition, but a recent study found that one key component might not be getting enough attention: water.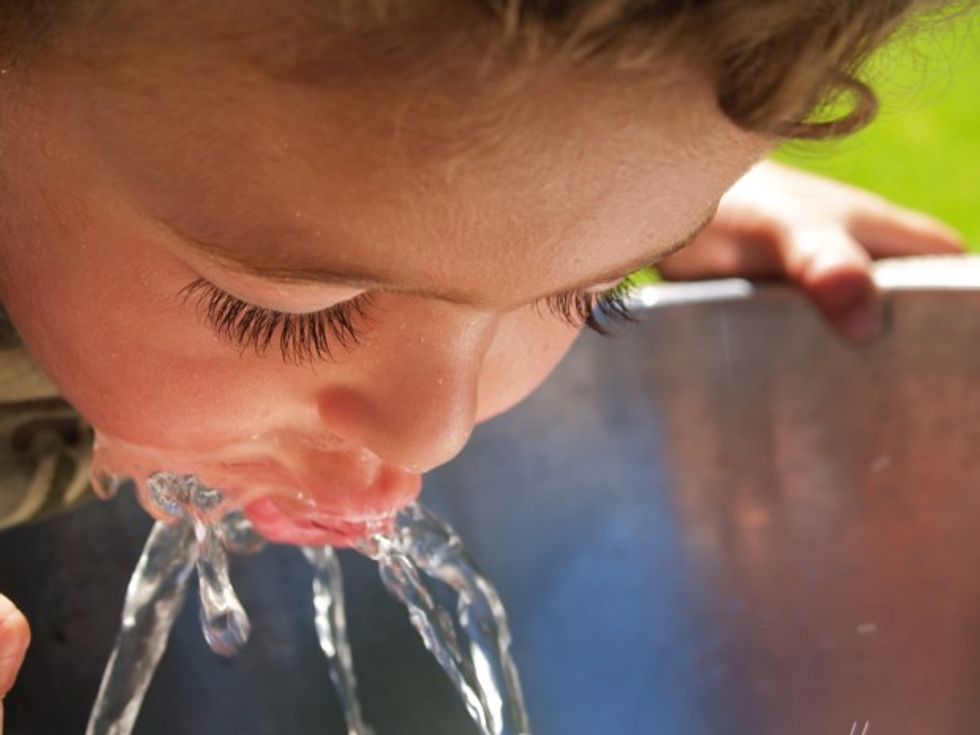 Photo credit: Shutterstock
Researchers from Harvard University believe many U.S. kids aren't hydrated enough, and its implications stretch beyond just physical health.
"These findings are significant because they highlight a potential health issue that has not been given a whole lot of attention in the past," lead author Erica Kenney, a postdoctoral research fellow at Harvard T.H. Chan School of Public Health, said in a statement. "Even though for most of these kids this is not an immediate, dramatic health threat, this is an issue that could really be reducing quality of life and well-being for many, many children and youth."
In addition interfering with proper physical functions, being even mildly dehydrated can lead to reduced cognitive and emotional functioning, according to the research published this week in the American Journal of Public Health. A separate study of young women published in 2012 found that mild dehydration resulted in poorer moods, increased people's perception of task difficulty and lowered their concentration, the abstract stated.
Kenney analyzed data involving more than 4,000 children age 6 to 19 years old and found more than half weren't adequately hydrated. Boys were far more likely (76 percent) to be dehydrated than girls, and black children were more often dehydrated than white children.
What's more, Kenney found that nearly 25 percent of children in the study reported that they didn't drink any plain water as a fluid each day.
Steven Gortmaker, a senior author on the study, said that while U.S. kids might have a water problem, the solution to fixing it is, thankfully, simple.
"If we can focus on helping children drink more water — a low-cost, no-calorie beverage — we can improve their hydration status, which may allow many children to feel better throughout the day and do better in school," Gortmaker said in a statement.
—
Front page image via Shutterstock.