Not long after sending his girlfriend a photo using the Snapchat app, a hospital worker at Leeds General Infirmary in Leeds, United Kingdom, noticed something creepy in the picture — an apparition that looks like a woman wearing a dress.
The mysterious ghostly figure appeared after Andrew Milburn, 21, snapped a picture of a hallway at the hospital to prove to his girlfriend that he was actually at work, helloU reported.
It wasn't until later that Milburn noticed that there was a curious apparition — one that looked like it was entering a switchboard room inside of the hospital.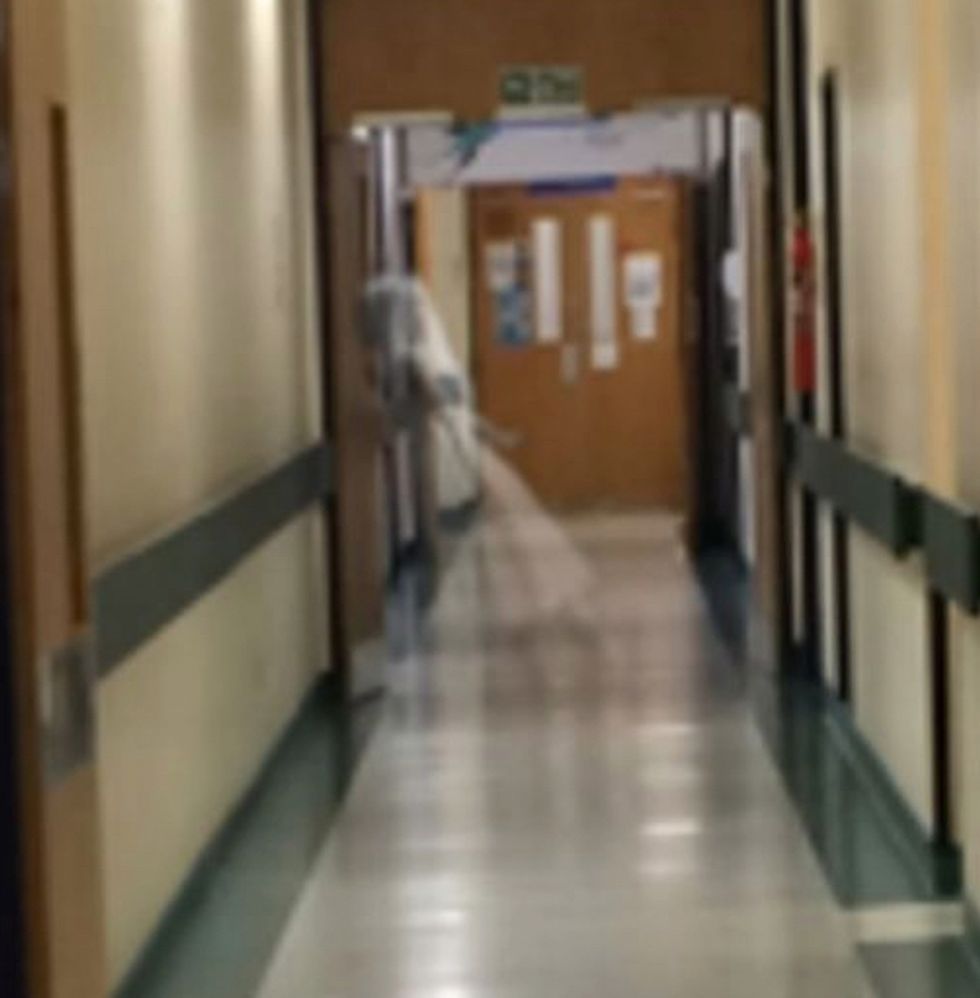 Andrew Milburn/helloU
He then uploaded the photo to Facebook, where it began going viral over the weekend.
"My girlfriend asked me to prove I was at work so I sent her a picture as I walked to my office," Milburn told the Mirror. "Unbeknown at the time it appears that I captured a ghost figure in the corridors."
He said that some paranormal groups have responded to the photo by saying that it's authentic, though others say that it appears to be creatively Photoshopped or made with the use of a gag app called Ghost Capture.
Either way, some are entirely creeped out by what it shows. What do you think?
(H/T: helloU)