For many people, a 21st birthday celebration includes drinking obscene amounts of alcohol to mark the milestone of hitting the legal drinking age. However, Golden State Warriors forward Harrison Barnes is not like most people.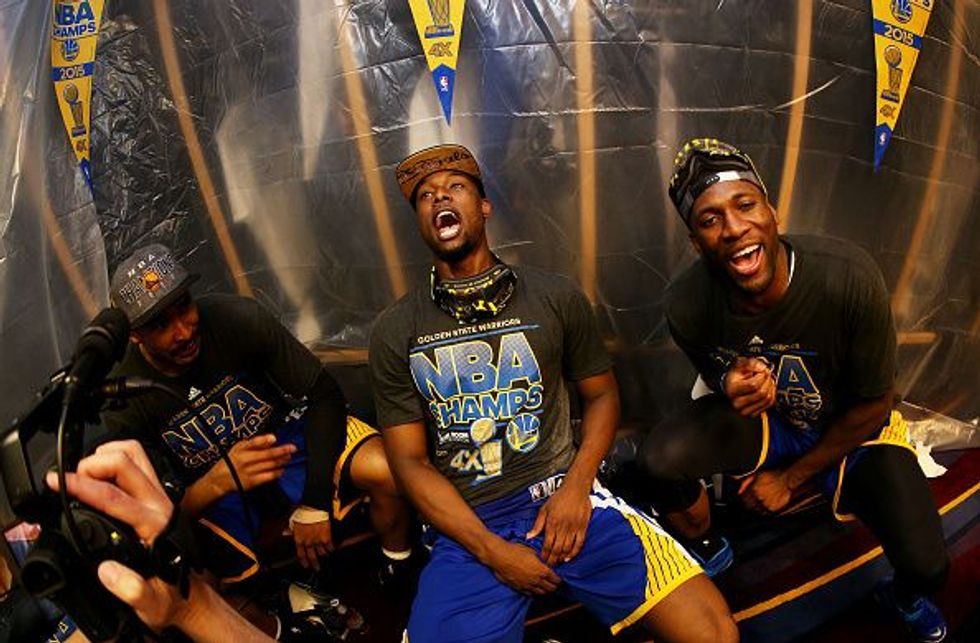 PHOTO: Ezra Shaw/Getty Images
For one, he's an NBA champion. He also abstained from alcohol for two years after he turned 21. He was saving it for a very special occasion, one that arrived on Tuesday.
Prior to Game 6 of the NBA Finals on Tuesday, Barnes said his dry streak would come to an end if his team won the championship.
"That's over. I'm celebrating (if we win)," he said.
They did win — and he did celebrate with his team. Barnes was seen wearing goggles and popping a bottle of Champagne with his teammates.
Barnes may have had a hangover on Wednesday from his first time drinking alcohol, but it's still got to feel good to be a champion.
The Warriors won their first NBA title in 40 years, defeating the Cleveland Cavaliers 105-97 in Game 6 on Tuesday.
---