When racist signs were recently found posted outside of the predominantly black New Covenant church in Colorado Springs, Colorado, Pastor Roland Joyner said he "locked" the doors while congregants were inside worshiping out of fear.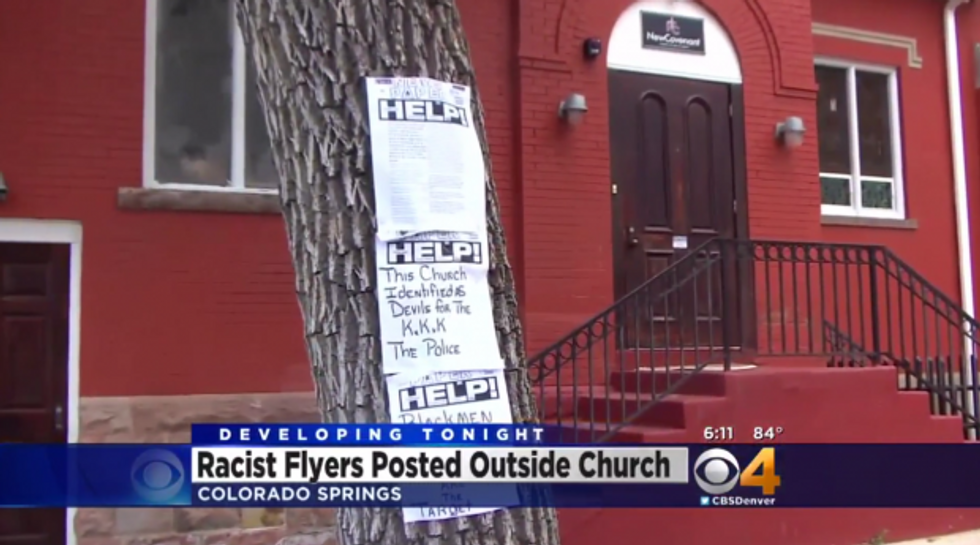 CBS Denver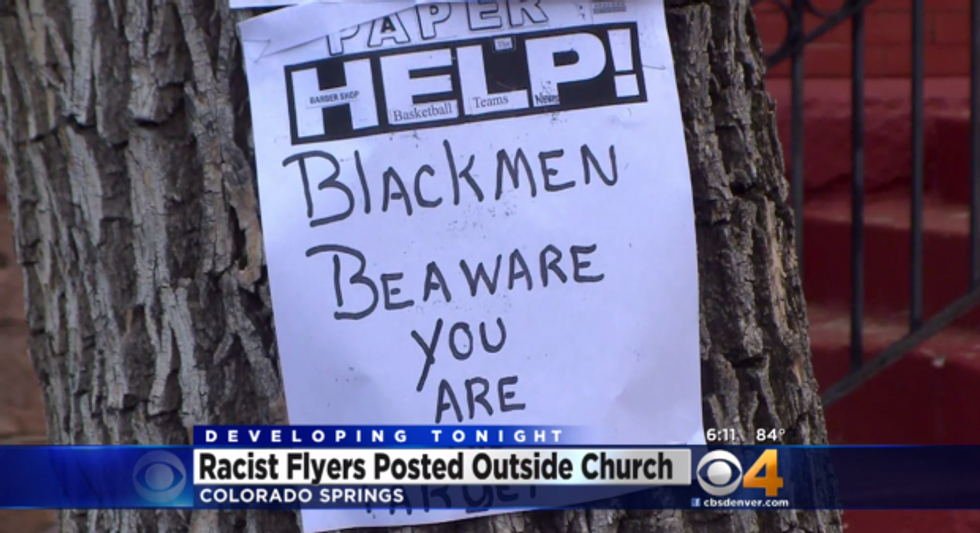 CBS Denver
"You shouldn't have to lock your doors in the church," the pastor observed at the time. "I'm speechless."
But many were likely stunned to see a photo of the man suspected of leaving the racist signs, one of which referenced the Ku Klux Klan and another that warned "black men" they were the "target."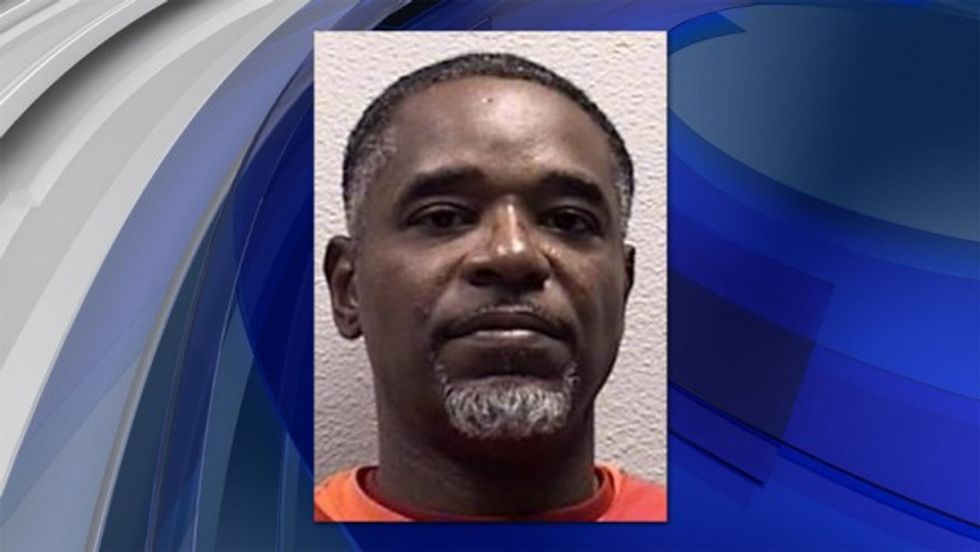 Photo: Colorado Springs Police/CBS Denver screengrab
Police said they arrested 44-year-old Vincent Broughton, a black man, for allegedly committing a bias-motivated crime and disorderly conduct.
Colorado Springs Police claimed Broughton has admitted to posting the signs, but did not reveal why he chose to intimidate the black church.
More from CBS Denver:
---