It was as typical a sight as you can imagine: Two women shopping at a supermarket with three kids in tow.
They loaded up their carts with nearly $500 worth of merchandise from a Publix near Kissimmee, Florida, on Sunday — and then things got decidedly atypical.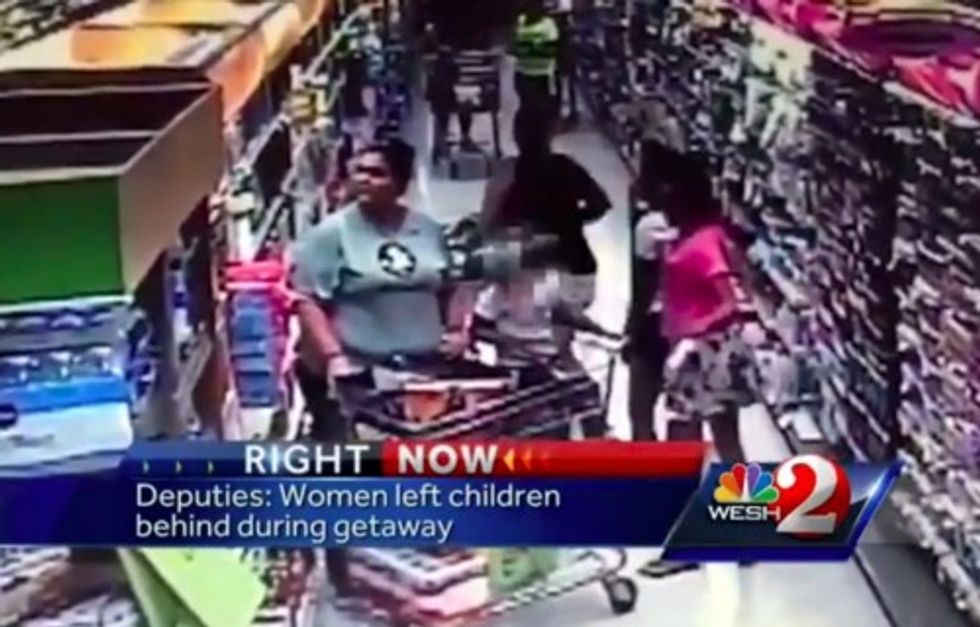 Image source: WESH-TV
First off, they neglected to pay.
Second, when a store employee confronted them, the women took off with the unpaid-for goods and a 3-year-old they brought along — but left behind the two 11-year-old girls who also made the trip.
"The kids were right there with them," Osceola County Sheriff's spokeswoman Twis Lizasuain told the Orlando Sentinel. "They just walked out and said they would be back, but never returned."
One woman is the guardian of one of the 11-year-olds; the other is the mother of the other 11-year-old — but police aren't sure who the 3-year-old belongs to, WFTV-TV reported, adding that the two 11-year-olds are now with family members.
The two left-behind girls had contact numbers for the women, and deputies told the Sentinel that one answered the phone and said she'd come for the girls but hours went by and she never showed up.
Kristen Grodetz, 25, turned herself into the Lee County Jail on Wednesday morning, WFTV reported, citing the jail website. But the other suspect, 31-year-old Jessica Barker, was still at large Wednesday.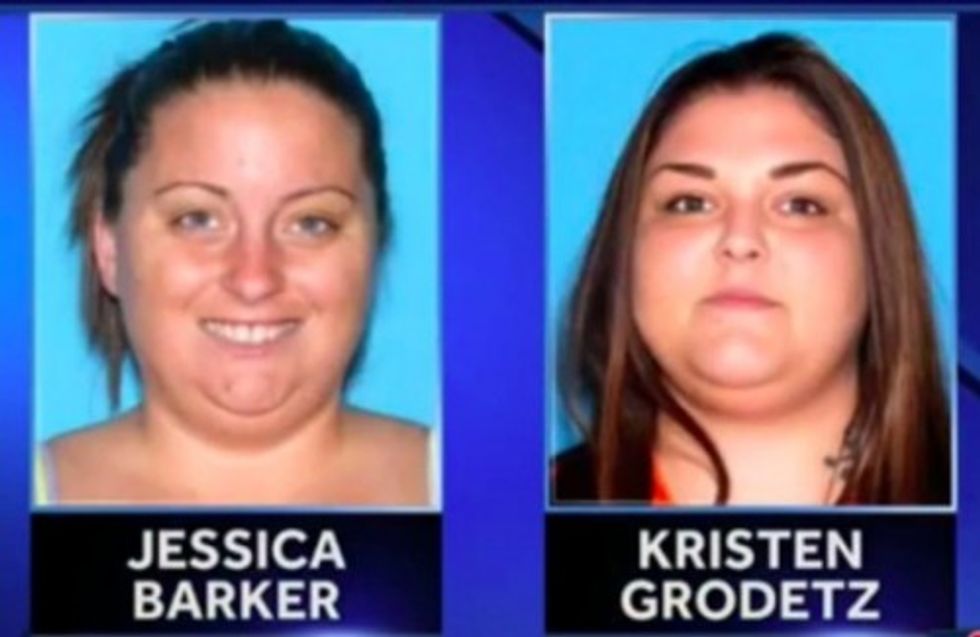 Image source: WESH-TV
Each woman is charged with grand theft, child neglect and contributing to the delinquency of a minor.
"If they were stealing the food for the children, that's one thing," shopper Christopher Cote told WFTV-TV. "But then to leave the children behind, that's another."
"If you're the one stealing, why are you going to leave your kids to steal? Nobody should do that," Scott Dobbs added to the station.
Barker has been arrested several times for theft and one incident involved a child, WFTV reported, citing Lee County records. Authorities told the station that Grodetz has a lengthy criminal record dating back to 2007 involving theft, fraud and dealing stolen property.
—
Follow Dave Urbanski (@DaveVUrbanski) on Twitter