Fourth of July fireworks might light up the sky with a dazzling display for only a few moments, but scientists say they actually leave something behind that can last a bit longer. That being pollution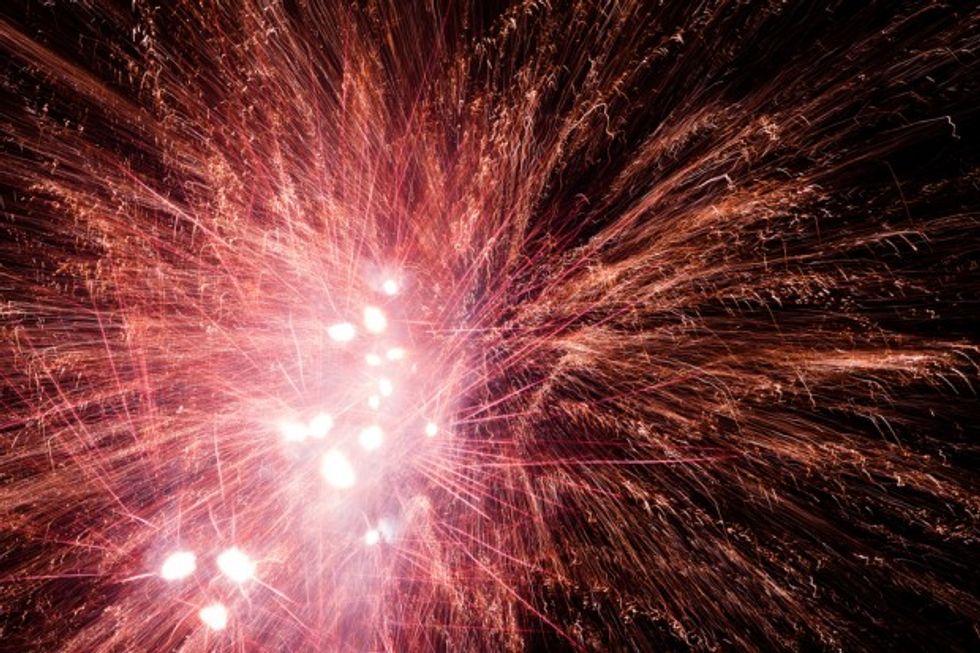 Photo credit: Shutterstock
Researchers at the National Oceanic and Atmospheric Administration reported the results of a new study this week that found fireworks contribute to a surge in fine particulate matter in the environment. Such matter has been linked to some short- and long-term health issues.
NOAA scientist Dian Seidel and NOAA intern Abigail Birnbaum evaluated data on particulate matter from 315 air quality monitoring sites collected from 2009 through 2013 and found that fine particulate matter peaked between 9 and 10 p.m. on July 4 and dropped again by noon on July 5. Overall, the researchers found that Fourth of July fireworks contribute to a 42 percent increase in fine particulate matter.
"We chose the holiday, not to put a damper on celebrations of America's independence, but because it is the best way to do a nationwide study of the effects of fireworks on air quality," Seidel with NOAA's Air Resources Laboratory said in a statement. "These results will help improve air quality predictions, which currently don't account for fireworks as a source of air pollution. The study is also another wake up call for those who may be particularly sensitive to the effects of fine particulate matter."
NOAA noted that the U.S. Environmental Protection Agency does not regulate fireworks but that it does allow for short increases in particulate matter in the environment for cultural events like Independence Day.
The EPA says on its website that inhaling fine particulate matter can be especially harmful to people with heart or lung diseases. A study published back in 2000, for example, reported fatal and near-fatal asthmatic events in children after fireworks exposure.
"... the effects are probably more acute in people with a background of asthma or cardiovascular problems," Teresa Moreno, a researcher from the Institute of Environmental Assessment and Water Research, said of a separate study published last year on firework particulate matter affecting human health. "The effects in healthy people are still unknown, but common sense tells us it cannot be good to inhale the high levels of metallic particles in this smoke, even if this only happens a few times a year."
NOAA's research was published in the journal Atmospheric Environment.
Watch this report about the study:
—
Front page image via Shutterstock.