A Florida trooper saved the life of a toddler in more ways than one earlier this week.
On June 29, Florida Highway Patrol Trooper Paul Rawald pulled over a reckless driver on Interstate 75 in Hernando County, according to the state's Department of Highway Safety and Motor Vehicles. The vehicle was reported to have been swerving and hitting concrete walls. A 2-year-old inside was unrestrained.
According to WFTS-TV, the driver, identified as 20-year-old Dominic Roland Thompson, smelled of alcohol and apparently nodded off during a sobriety test on the side of the road.
But these weren't the only dangers facing the toddler. During questioning, the now driverless car began to drift, still in gear, toward a nearby ditch.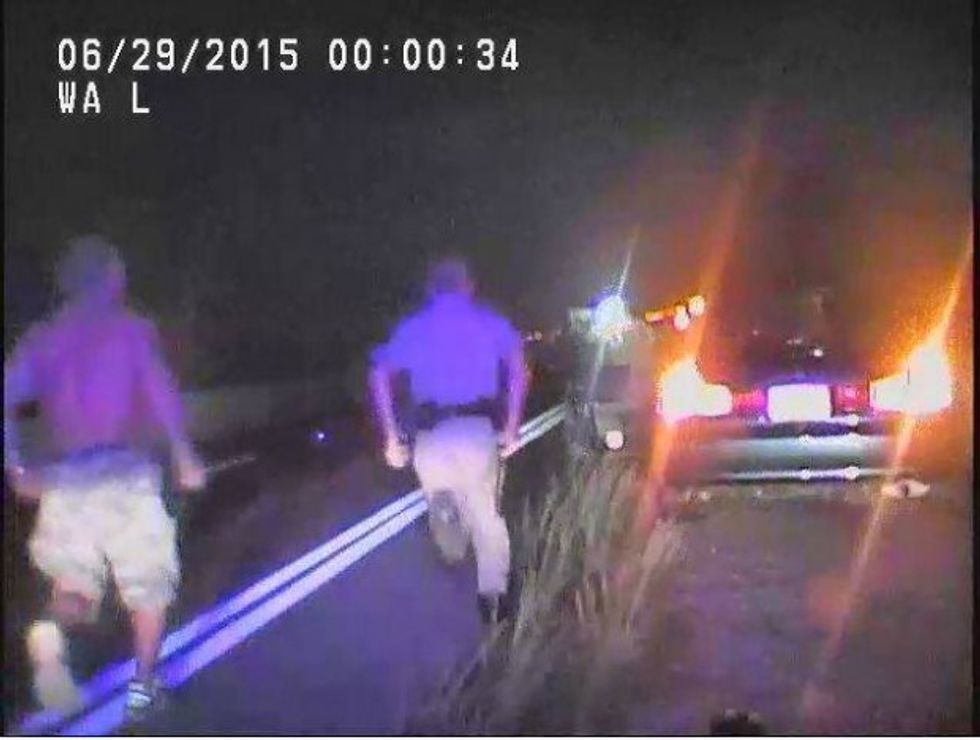 Image source: Florida Department of Highway Safety and Motor Vehicles