The progressive group Democracy for America is rallying its troops to stop President Barack Obama from nominating a corporate lawyer to serve on the Securities and Exchange Commission.
"If we won't tolerate a cop who's working with Main Street criminals, why should we put up with potential Security and Exchange Commission leaders who've colluded with the crooks on Wall Street and their industry shill groups to avoid accountability?," said DFA Chairman Jim Dean, the brother of former Vermont Gov. Howard Dean.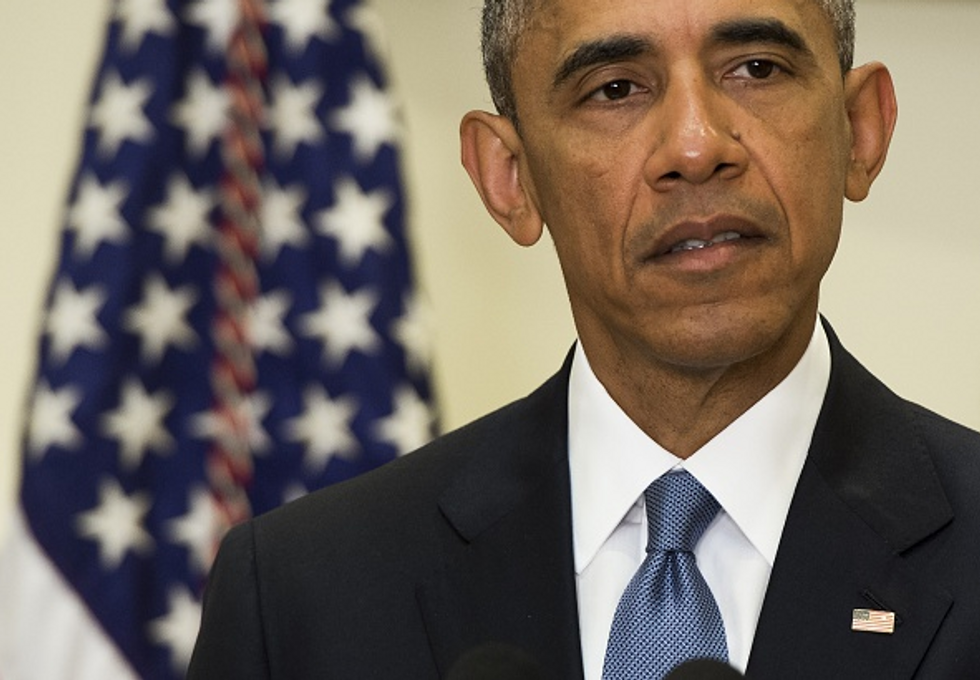 (SAUL LOEB/AFP/Getty Images)
"After watching Wall Street greed wreck the economy in 2008, the very least the American people expect and deserve are SEC leaders committed to relentlessly rooting out the criminal element on Wall Street, not their next career move," Dean added in a statement.
Obama had reportedly been planning to nominate Keir Gumbs to fill a Democratic seat on the SEC. Gumbs was an SEC staffer for six years and now works for the law firm of Covington & Burling LLP, where former Attorney General Eric Holder recently returned. His work reportedly included providing legal advice to company on dodging scrutiny from shareholder activists.
Politico reported last week that the administration was putting the nomination on hold until August, and would be vetting other potential nominees for the seat being vacated by SEC member Luis Aguilar, whose term expired last month.
In an email to members, DFA campaign manager Karli Wallace Thompson said, "Tell President Obama to do the right thing: Drop all potential SEC nominees who are too close to Wall Street, and nominate real regulators who will be tough on the big banks."
Democracy for America grew out of Howard Dean's 2004 presidential campaign.
The message went onto further criticize Obama, saying: "Unfortunately, SEC chair -- and Obama appointee -- Mary Jo White has been a disaster. She has slow-walked critical regulations and has recused herself from important deliberations due to her close ties to Wall Street."
The message concludes: "Tell President Obama: We can't afford to put another one of the big banks' buddies on the SEC. Nominate tough regulators who will stick up for working families now."
---