The Internet was buzzing on Monday after reports surfaced revealing Swedish YouTube superstar Felix Kjellberg, known as PewDiePie online, earned roughly $7.4 million in 2014. Many were apparently upset that he could make that much money by publishing videos of himself playing video games.
Kjellberg, referred to by many as the king of YouTube, calmly responded to his critics in a YouTube video on Tuesday, making a very capitalist-sounding argument about the value of hard work and the significance of a platform like YouTube that gives everyone a shot to succeed. While some of his comments certainly have capitalist themes, they don't necessarily amount to an endorsement of capitalism.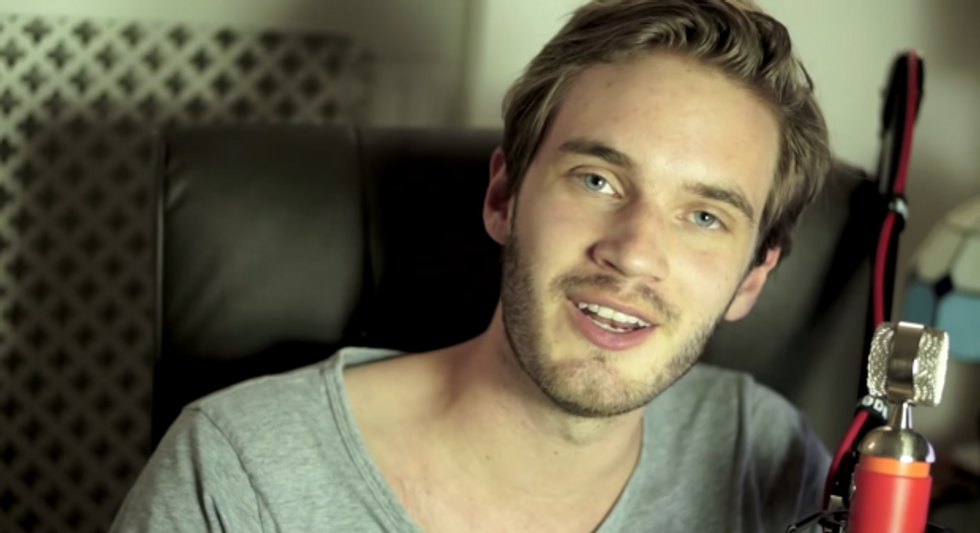 (YouTube)
"I think that's what's cool about YouTube, that anyone could technically do it, right? Surely, If I didn't exist, there'd be someone to fill my place," he said.
While he agreed that he gets paid very well to do what he loves, he also defended his work ethic.
"I do work a tremendous amount, ask my girlfriend," he said, responding to a commenter. "And, I think, Alex, if you do it too, you could do it."
Kjellberg told another critic, "Life is not fair, it's just how it is. If you think someone else is funnier, go refresh their videos over and over because that's how we get paid."
Something news reports also largely ignored, Kjellberg said, is the fact that the YouTube star has also helped raise over $1 million for charity. Watch the video below:
(H/T: The Verge)
---