Cincinnati Police Chief Jeffrey Blackwell is now calling for hate crime charges in the horrific mob beating of a white man who was left bloodied and unconscious on the sidewalk on the Fourth of July.
The brutal attack was first described as "anti-white" by officer Alicia Essert in the original incident report, but Capt. Mike Neville said on Monday that the preliminary description was incorrect.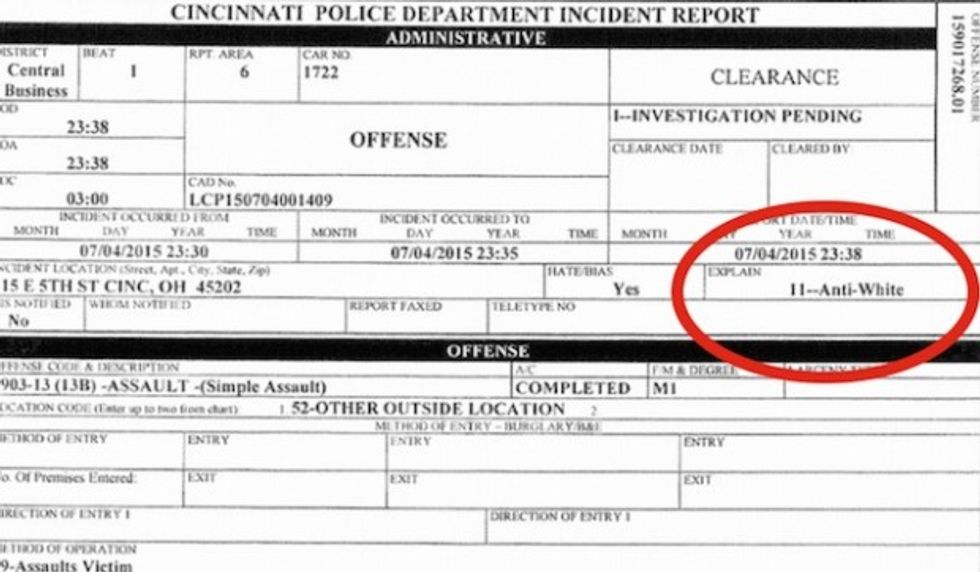 Chief Blackwell has apparently reconsidered and found cause to ask Hamilton County Prosecutor Joe Deters to pursue hate crime charges in the beating, the Cincinnati Inquirer reported.
In a Wednesday press release, police spokeswoman Tiffaney Hardy explained the apparent back-and-forth within the department about whether race played a role in the attack:
"In many cases, a hate/bias relationship between the offender(s) and suspect(s) may not be easily apparent at the time of, or even shortly after the commission of the offense. Often, hate/bias elements become evident only after thorough investigation and review of the available evidence."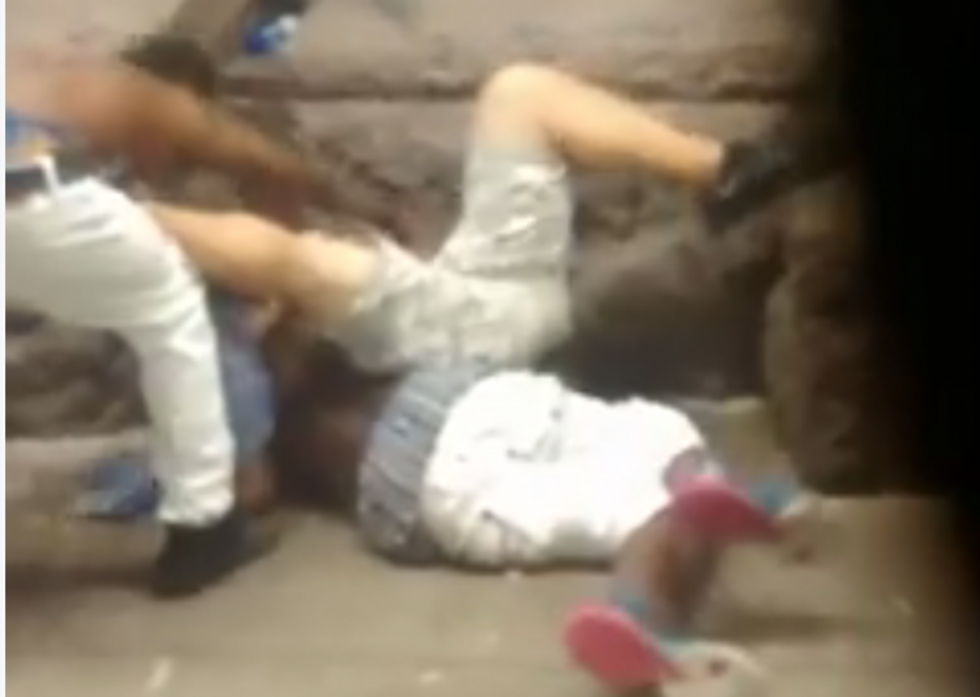 Facebook video
The victim, 27-year-old Christopher McKnight, was left with a broken nose, concussion and other facial injuries after a rowdy crowd at Fountain Square that spilled onto Government Square. The end result was violence and chaos.
So far, no one has been charged with a hate crime in connection to the attack.
"The Cincinnati Police Department has given Deters their evidence. It is up to his office whether to pursue the charge with a grand jury, who will make the final decision," the Inquirer reported.
Videos of the attack and also the aftermath were posted online and quickly went viral. You can watch the footage below, but be advised, the content is very disturbing and contains strong language:
Fooling at the square

Posted by Jariah Noel on Sunday, July 5, 2015
Here's how the victim looked after the attack:
---