One Inverness, Florida, woman has earned the title of "dog's best friend" after she risked her own life to take on a hungry alligator.
Lori Beiswenger told WFTS-TV she was gardening when she heard "the most God-awful, piercing scream that I have ever heard in my life." She turned to see Hope, her small dog in the jaws of a 7 1/2-foot alligator.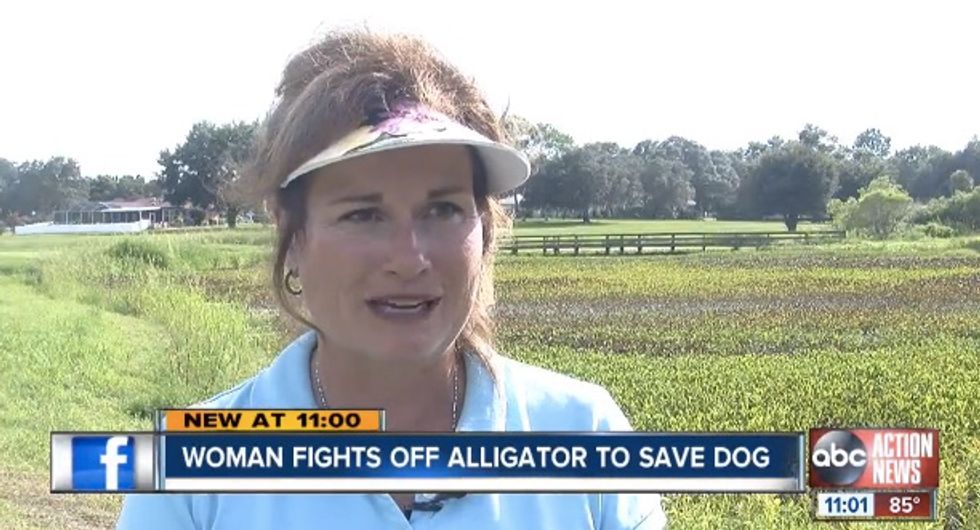 Image source: YouTube
"I saw teeth and hair and gator and they were rolling around on the ground," she told WFTS.
When the gator carried the dog into the pond nearby, the 52-year-old Beiswenger leapt to action, following the animal and screaming for help, hoping someone from the golf course nearby would hear and come to her aid.
As the alligator started taking the dog underwater, Beiswenger fought back. Waist-deep in the water, she grabbed the alligator's tail, trying to stop the creature from killing her dog.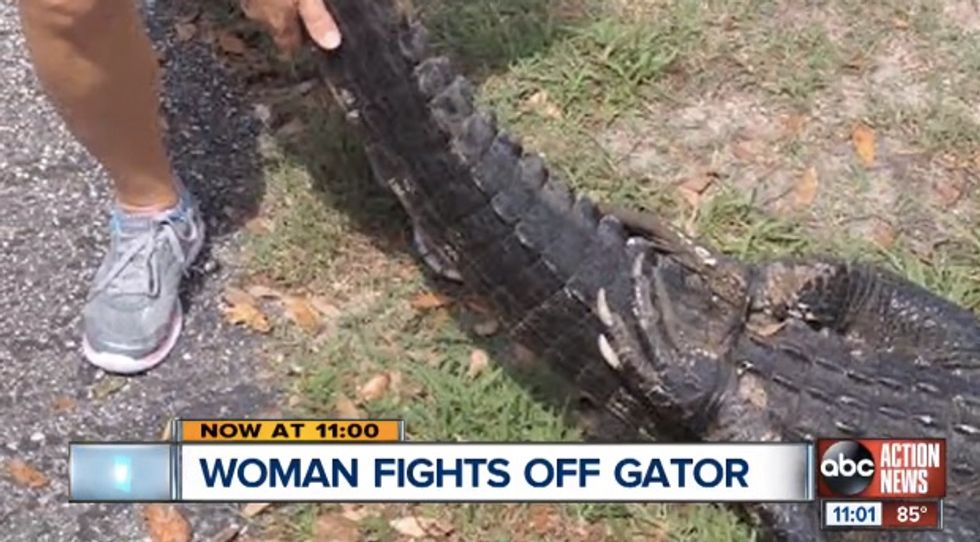 Image source: YouTube
Screaming louder and in the pond water up to her neck, Beiswenger pulled on the tail of the thrashing gator twice, to no avail.
"The third time I did, he turned around and looked at me," Beiswenger said. That's when she feared for her life and backed out of the water.
About the same time, golfer Jodie Daniels heard the screams and responded. Using a golf club and a shovel, Daniels managed to retrieve the dog from the alligator.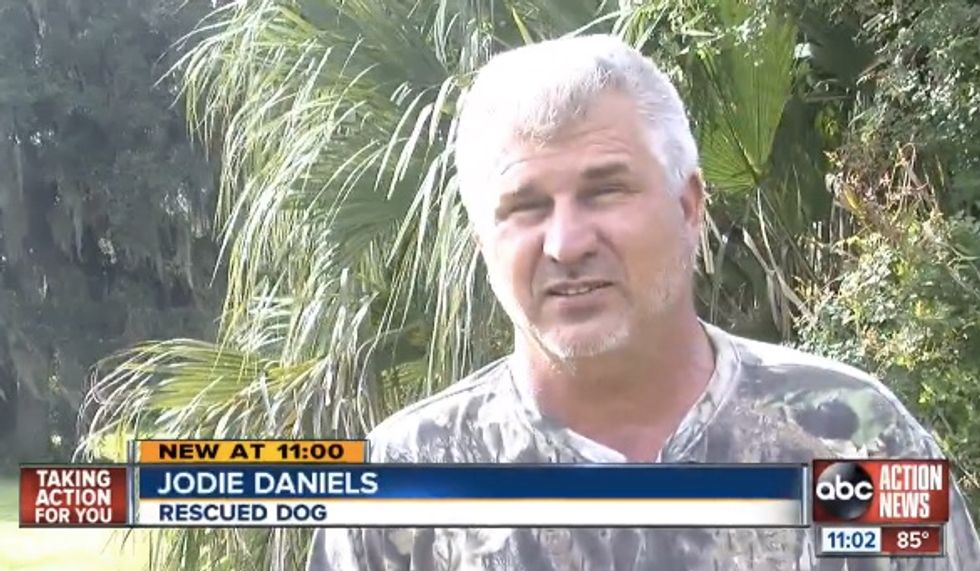 Image source: YouTube
The 9-year-old terrier mix was rushed to the local animal hospital and required over three hours of surgery, but is expected to recover.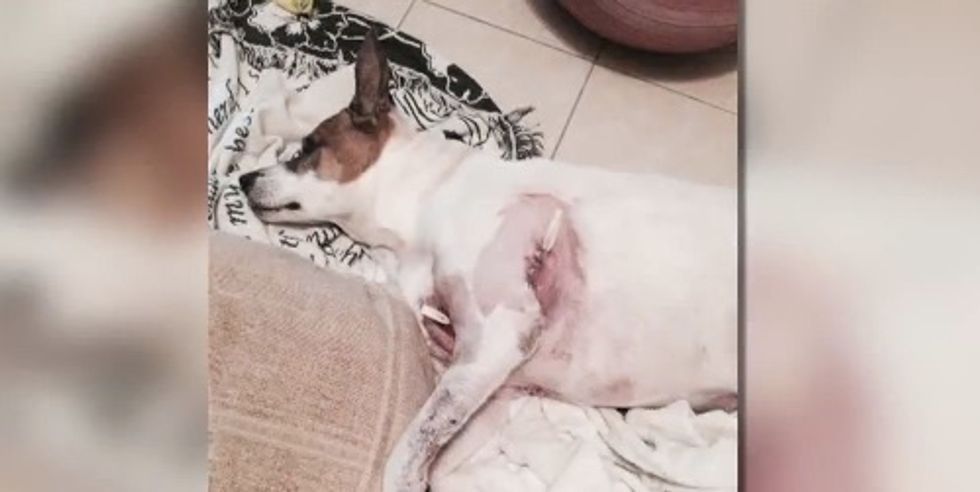 Image source: YouTube
The hungry alligator was not as lucky as Hope the dog. Trappers caught the animal, killed it and reportedly sold the meat to a local restaurant.
A few days after the incident, with her beloved dog on the mend, Beiswenger shared the story of the attack and the capture of the alligator. "I read him his Miranda rights because he had his hands tied behind him," she said.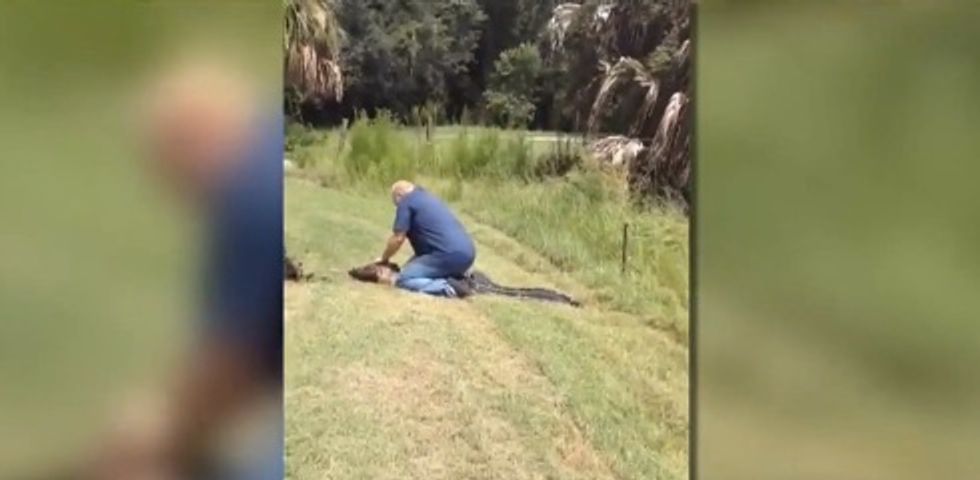 Image source: YouTube
Watch the local news report:
__
Follow Mike Opelka (@Stuntbrain) on Twitter.