Conservative pundit Ann Coulter said last week that she would like to be the homeland security chief in a Donald Trump administration, adding that she was only "half-kidding" about the idea.
The comments, uncovered by Mediaite, were made at the Eagle Forum's Collegian Summit in Washington, D.C.
"I would like to be the head of Donald Trump's Homeland Security," Coulter said.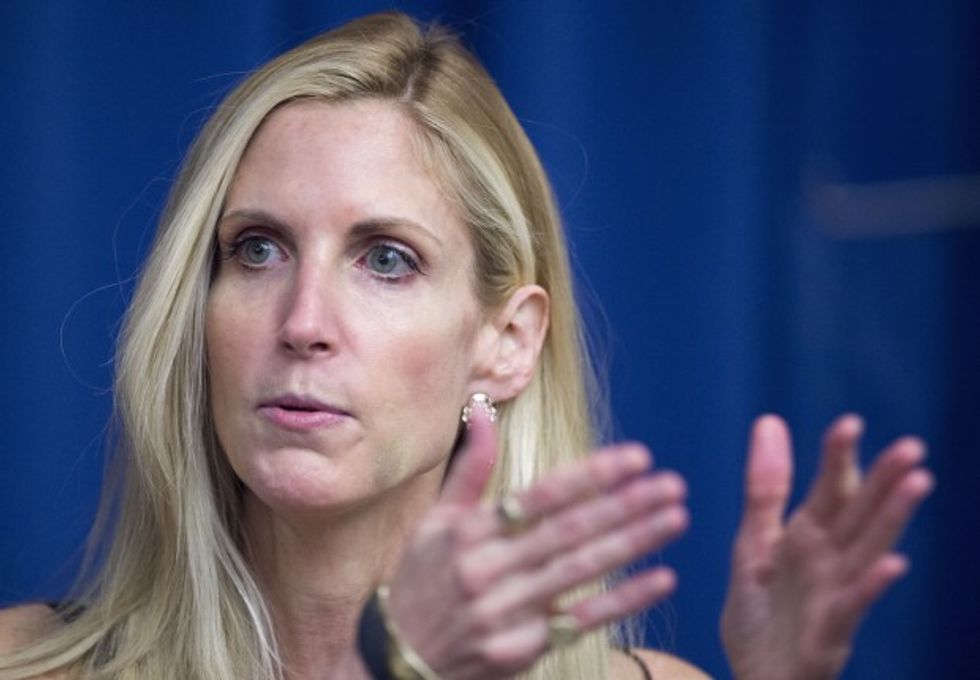 (PAUL J. RICHARDS/AFP/Getty Images)
The outspoken author added that she didn't think "it's that hard to figure out."
"I'll get it done before breakfast," she said. "[I] could kind of guess who the criminals are going to be at least 50 percent of the time."
Coulter said that part of her homeland security strategy would be tackling immigration.
"There was no pussyfooting around," she said. "We're assimilating you, you're here and you're going to be an American. There will be no celebration of Cinco de Mayo, there will be no Ramadan, in fact there won't even be a Feast of the Immaculate Conception — we are an Anglo-Protestant country, and you will learn about the Battle of Valley Forge."
The conservative pundit has been in recent weeks a big proponent of a Trump presidency, suggesting he does have a shot at capturing the White House in 2016.
—
Follow the author of this story on Twitter and Facebook: