A Virginia firefighter is on paid leave while his reported social media posts encouraging violence against police officers are investigated.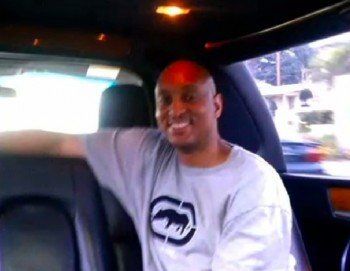 Khalil Abdul-Rasheed (Image source: WTTG-TV)
Khalil Abdul-Rasheed, a 15-year veteran of the Fairfax County Fire and Rescue Department, allegedly responded to a Facebook post about police encounters by declaring, "We have to start putting them in body bags…" WTTG-TV reported.
He also reportedly wrote, "stop filming and rally to your fellow citizen. Pull the cops off, lay on the individual, form a circle or throw punches" and urged, "do something… they cant massacre a mob. If ur on the hi way pull over and show force."
The firefighter's neighbors were taken aback. "Nobody should be posting that," Jerry Connell told WTTG.
Connell added that while Abdul-Rasheed's words were "not surprising" to him, he said they were not expected since the firefighter is "so cool."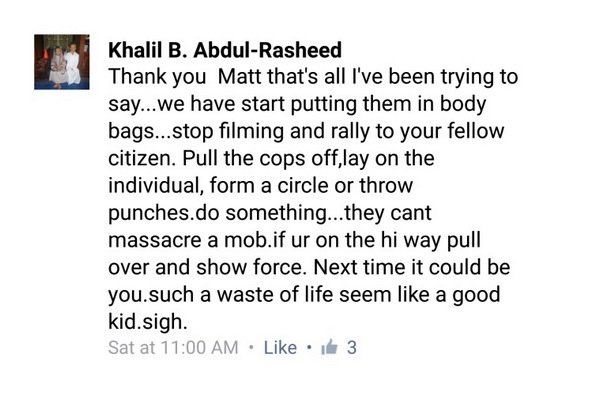 Image source: Statter911 via Facebook
Another neighbor — a former military member who requested anonymity — told the station Abdul-Rasheed "probably shouldn't urge attacks," but at the same time "something needs to be done."
"They have to be held accountable," the neighbor told WTTG, presumably in regard to police, "and right now, they're not being held accountable."
The neighbor added that he talks to Abdul-Rasheed, calling him "a good person," the station said. "He takes care of his kids and that's all I know."
Fairfax County Fire and Rescue tweeted that it considers Abdul-Rasheed's actions a "serious matter."
The firefighter didn't respond to the station's request for comment, but that wasn't the case with respect to the Statter911 blog.
"My point is 'Hey don't stand around and let that happen,'" Abdul-Rasheed reportedly wrote to Dave Statter. "Come together and protect the individual even if you have to lay on top of them or pull cops off, they're not going to shoot everyone."
—
Follow Dave Urbanski (@DaveVUrbanski) on Twitter