An Iraqi city banned a color festival and erected concrete barriers around a park as the festival would have allowed for the mixing of men and women.
According to Agence France‑Presse, Murtada al-Shahmani, a member of the city's provincial council, said the decision to cancel the festival in Basra, Iraq was out of respect for families who were mourning the deaths of loved ones at the hands of the Islamic State.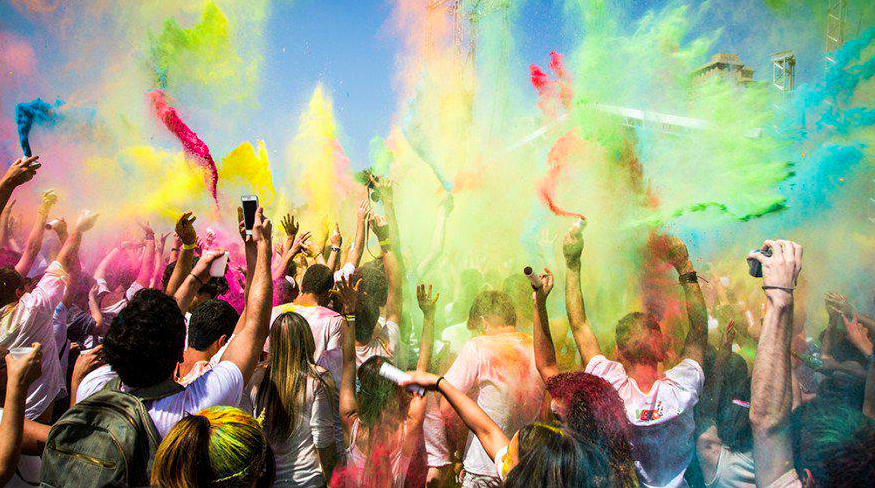 Image via Twitter @StepFeed
Those "without conscience or hearts or morals come to hold mixed-sex festivals that bring them out to be joyful, and the families of the martyrs see them and weep for their children," Shahmani said.
According to Haaretz, the festival is a smaller version of the annual Indian Holi celebration during which the young participants throw colorful powder and water at each other.
AFP reported that the Basra event followed on the heels of a similar festival in Baghdad, which angered many because of its mixing of men and women.
"We are trying to make our young people forget the violence," Nabil Muslim a 21-year-old organizer said, adding that he is not able to leave his house out of fear for his safety.
"What was done by the authorities is a restriction on the personal liberties of the young people," Muslim said."They want to return us to the time of dictatorship.
Hadi Abdulataif, a college student who participated in Baghdad's festival, told Middle East Eye that she is hoping for "another festival of love."
"As long as we are not harming anyone, not breaking any law and do not force anyone to join us, then no one has a right to interfere our affairs," Abdulataif said.