Embattled former TLC reality star Josh Duggar appears to have been among the many who signed up for an account on Ashley Madison, the site that facilitates extramarital affairs.
Duggar — who resigned from his executive director position at the Family Research Council and apologized in May after police reports surfaced that alleged he molested underage girls as a teenager — appears to be among the 37 million members of the site after hackers outed several of them, according to Gawker.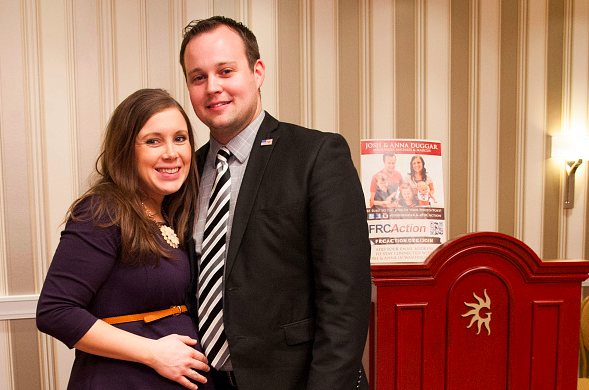 NATIONAL HARBOR, MD - FEBRUARY 28: Anna Duggar and Josh Duggar pose during the 42nd annual Conservative Political Action Conference (CPAC) at the Gaylord National Resort Hotel and Convention Center on February 28, 2015 in National Harbor, Maryland. Conservative activists attended the annual political conference to discuss their agenda. (Photo by Kris Connor/Getty Images)
Gawker reported that someone with a credit card belonging to a Joshua J. Duggar that has a billing address of a home in Arkansas owned by Duggar's grandmother paid for a subscription on the site. The billing address' home was oftentimes showed on his family's cancelled reality show, "19 Kids and Counting," and was where his wife, Anna, gave birth to their first child.
According to the data obtained by Gawker, a news and gossip blog, that credit card was used to purchase two different monthly subscriptions from Ashley Madison from February 2013 to May 2015 — totally $986.76. During that time period, Duggar was married to wife and was employed at the Family Research Council, the conservative Christian organization in Washington, D.C., according to People Magazine.
The second subscription appears to have begun in July 2014 and the address listed appears to be his home in Oxon Hill, Maryland where Duggar resided while he worked in Washingon, D.C. The birthday listed in the data for the first account allegedly belong to Duggar is February 3, 1988 — one month way from Duggar's actual March 3, 1988 birthday. The birthday listed for the second account is March 2, 1988.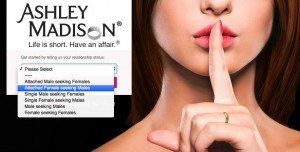 Image source: AshleyMadison.com
While the two accounts overlap, an extra fee was reportedly paid when the second account was created. That $250 fee, according to Gawker, is an "affair guarantee."
CNN reported that customers who bought 1,000 "credits" for $250 would receive a money-back guarantee if they did not have an affair within three months.
Among the reported interests linked to the accounts were: experimenting with sex toys, bubble baths for two, conventional sex, cuddling and hanging, sex talk and sensual massages.
Gawker has posted screenshots of the data purporting to be Duggar's accounts, but they have not been verified. As the Washington Post reported, one person signed up for an Ashley Madison account using former British Prime Minister Tony Blair's work email address.
An anonymous source who worked with the Duggars told People that the latest allegations will just further ensure the end of the family's relationship with TLC.
"It was pretty improbable that there were going to be any specials on any of the Duggars anyway," the source said. "But now, with this, there's virtually no chance. It's basically just over now."
Hackers released nearly 10 gigabytes of data online Tuesday.
"Find yourself in here? It was [Avid Life Media] that failed you and lied to you," the hackers wrote in a message along with the leaked data. "Prosecute them and claim damages. Then move on with your life. Learn your lesson and make amends. Embarrassing now, but you'll get over it."
Besides Duggar, reports show that emails linked to congressional offices, Republican presidential candidate Sen. Ted Cruz's office, White House officials and the armed forces were also used to sign up for accounts.
After the data was leaked, a website was created for users to check and see if their information was among that was posted publicly online. However, that website appears to have been removed at the request of Ashley Madison's legal team.
Read more of Gawker's report here.