A fed-up Ohio dad recently decided to make a serious point by sending a donation check to his kid's school using the longform Common Core math standards they expect children to use.
Take a look at the check and see if you can see how much the dad's check is worth: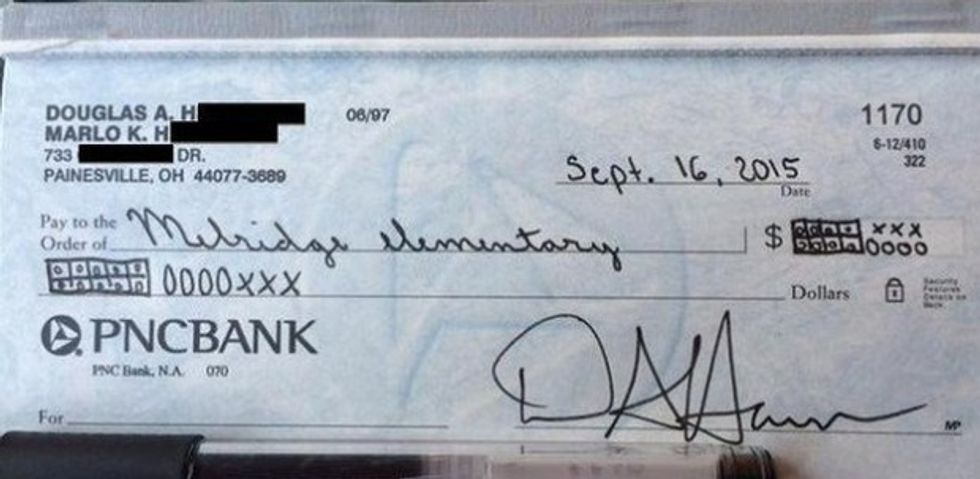 Twitter/@JoanOfArc1920
Good one, dad.
If they want to actually cash the check, officials at Melridge Elementary in Painesville, Ohio, will likely have to teach the bank teller how to figure out the cash amount using the Common Core way.
We have no idea how to solve the equation made up of Xs and Os. As WTSP suggested, maybe as a fourth grader.
(H/T: BuzzFeed)