Conservative commentator Erick Erickson had a simple message for President Barack Obama in light of the recent questions of his faith — "act like a Christian."
"Barack Obama keeps getting accused of being a closet muslim [sic] by some people," Erickson wrote at RedState Tuesday morning. "I actually don't think that's true. I think Barack Obama is a secular atheist who only talked God and religion to get people to vote for him."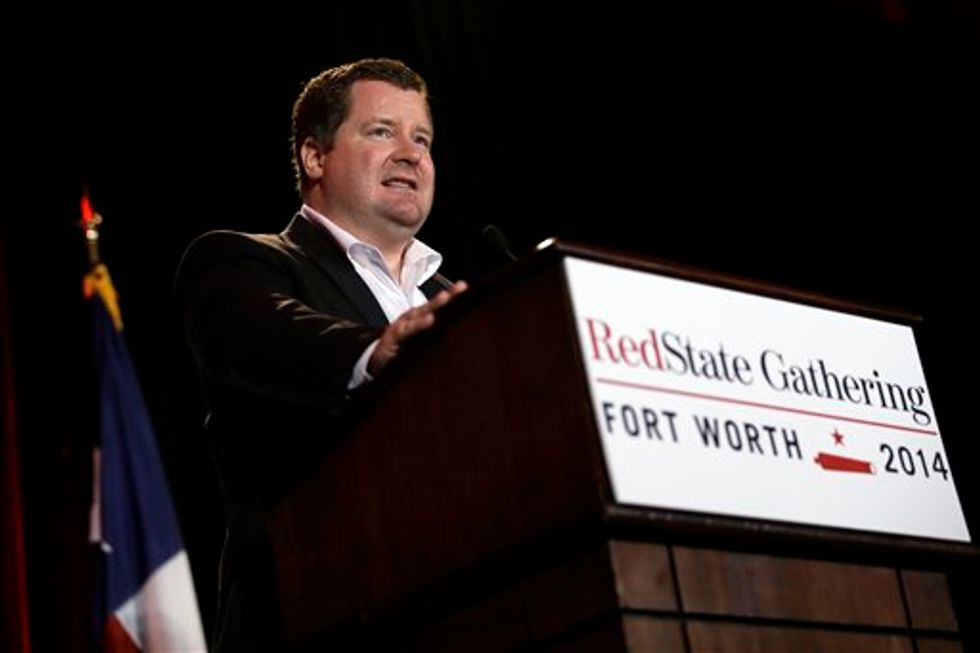 RedState Editor-in-Chief Erick Erickson makes comments to attendees at the 2014 Red State Gathering in Fort Worth, Texas. (AP Photo/Tony Gutierrez)
The RedState editor said that the Obama administration has "been deeply hostile to people of faith" and has been sympathetic toward radical Islamists. He also criticized Obama for allowing people who are "in active and celebratory rebellion to Christianity" to greet Pope Francis when he arrives in Washington, D.C.
"If the President wants to stop being accused of being a muslim [sic], he should either fess up that he isn't a believer in anything other than himself or start acting like the Christian that he claims to be," Erickson said.
Read the rest of Erickson's post at RedState here.