Jamie Lee Bracey said he was in a Walmart in Florence, Alabama, last week at the gun counter and happened upon a product that piqued his interest — "Gun Oil H2O."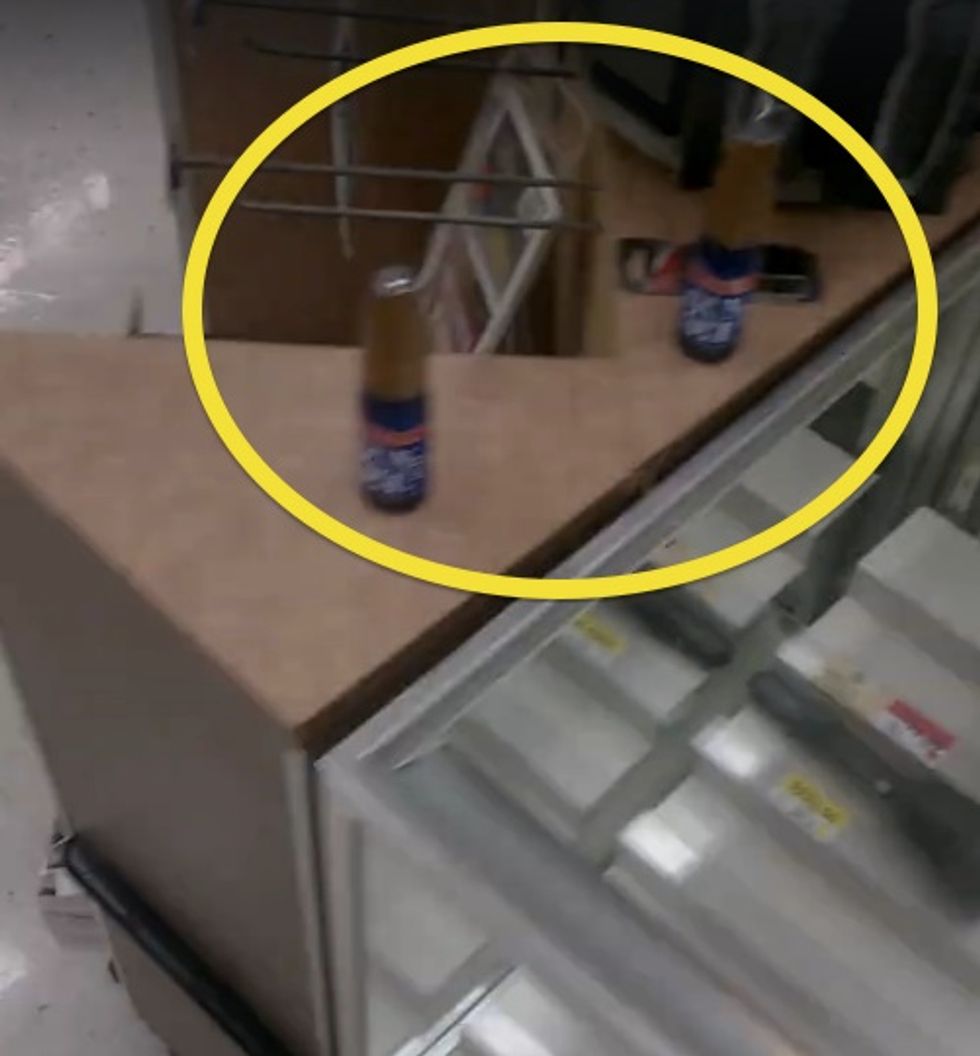 What appear to be two "Gun Oil" bottles on the Walmart gun counter. (Image source: Facebook)
But it turns out the item wasn't what Bracey thought it was, so he grabbed his cellphone camera apparently on the spot and recounted for us all his stunned reaction, holding one of the bottles he grabbed.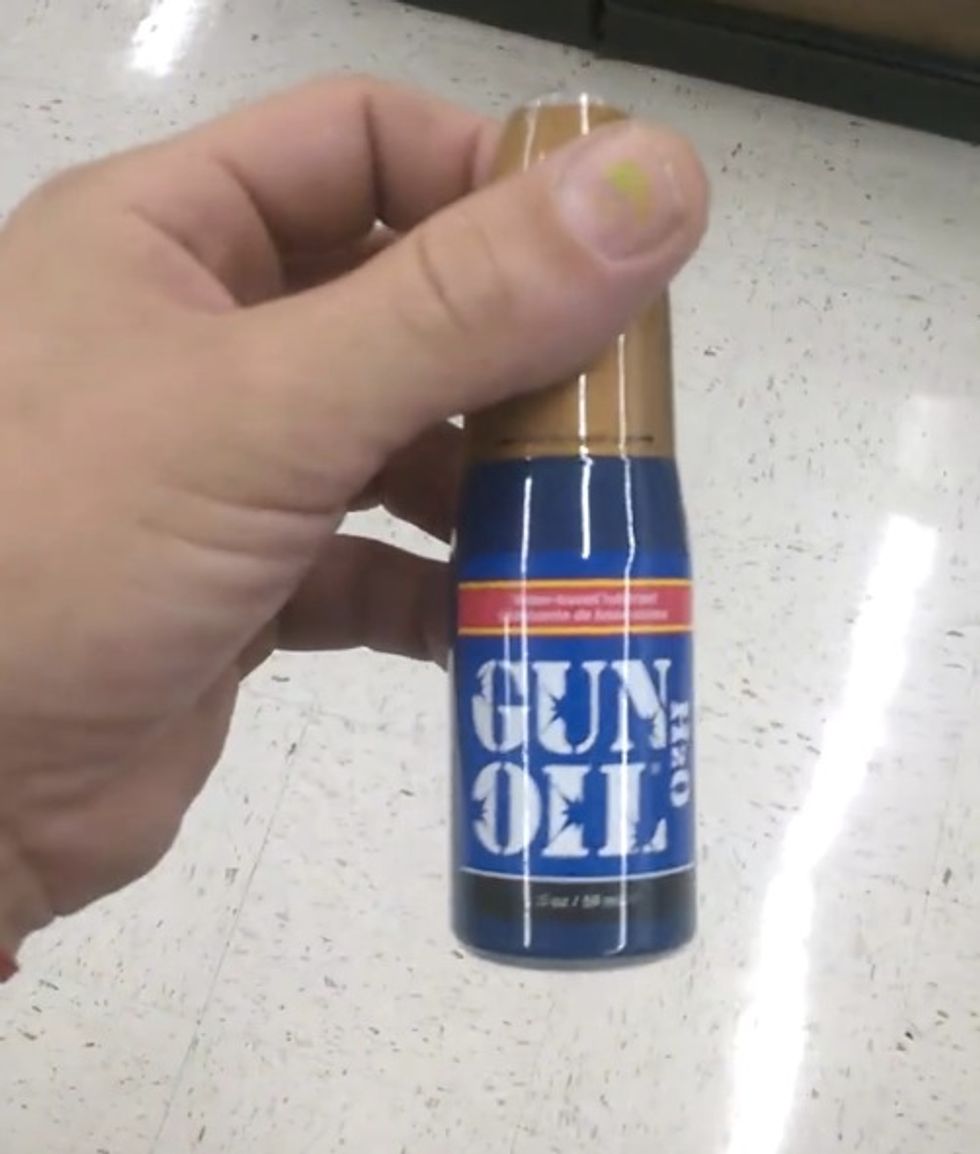 Image source: Facebook
"Oh wow," he said. "It says water-based lubricant for your gun."
Bracey figures the water in the product would cause rust, so he reads further.
"Let's see here. 'Long-lasting lubrication with easy cleanup. Glycerin and paraben free. Wetter, lighter feel than silicone,'" he recited. "Oh that sounds good. That sounds really good. I think my gun would work really good, wetter and lighter."
But of course, there's more.
"Then I see the 'Ginseng and guarana to promote blood flow,' and I'm like, 'What?'"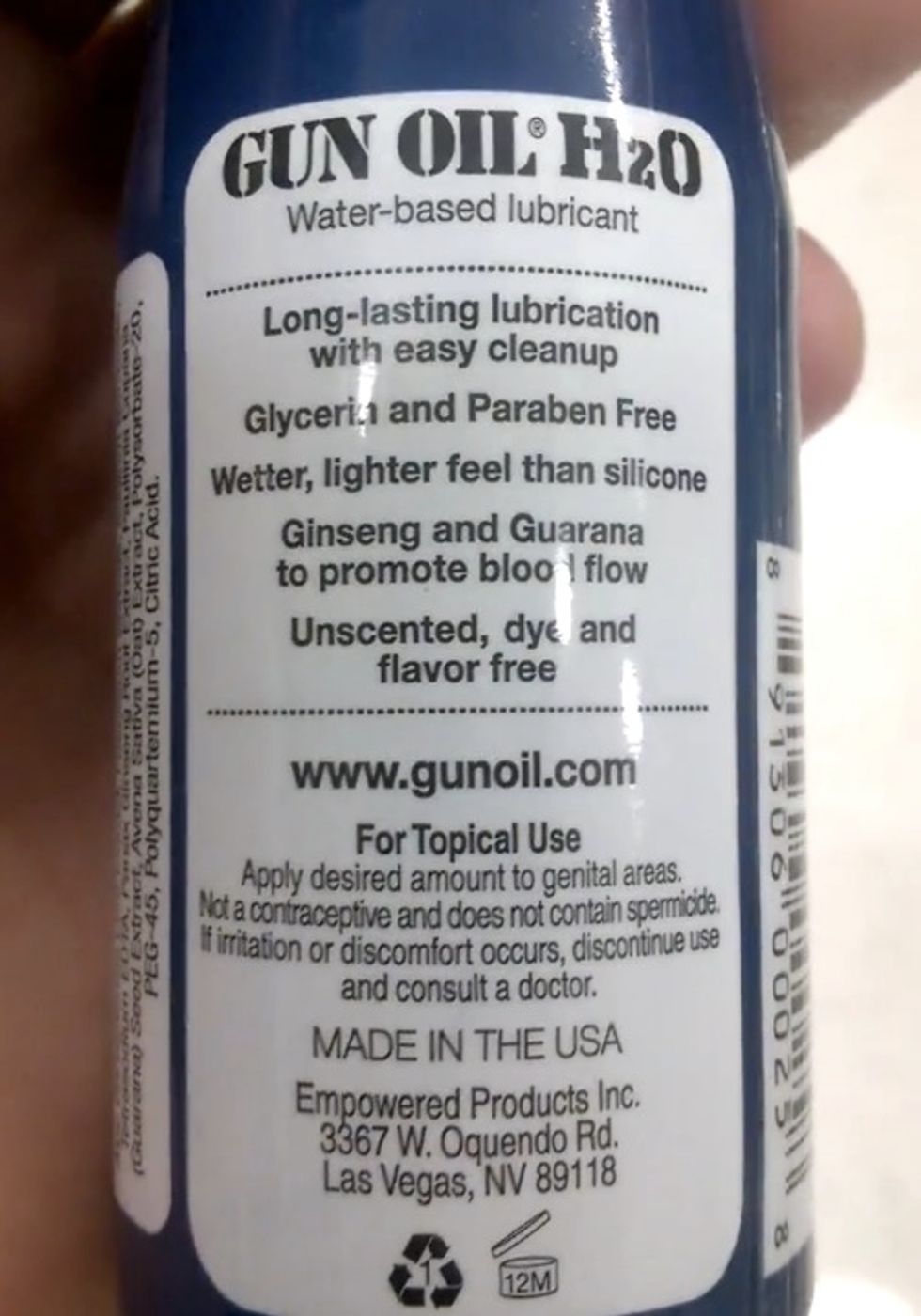 Image source: Facebook
Reading further, he discovered this "Gun Oil" is "for topical use" and user is to "apply desired amount to genital areas."
"Boom!" Bracey said.
"They don't even know what they're sellin'," he said. "It's crazy. Getcha some!"
The website wideopenspaces.com called it an "epic, hysterical fail on Walmart's part."
Two Walmarts in Florence — on Cloverdale Road and Hough Road — have gun counters. Bracey didn't indicate which Walmart he was in. But sporting goods staffers at both stores told TheBlaze Wednesday morning that no "Gun Oil H2O" was for sale at their gun counters. A staffer at the Hough Road store knew immediately what the product was and told TheBlaze it's a pharmacy item that's often mistakenly brought to sporting goods in boxes of returns — but not placed on display.
But one Facebook commenter, Johnny Yerbey, had this to say: "I work in sporting goods at Cloverdale. Other associates leave it at my counter having no idea what it really is. I always have to take it back to pharmacy haha. Its sooo deceiving."
So it's possible the product was mistakenly placed on the gun counter instead of the pharmacy; it's also possible the bottles were taken from pharmacy and placed on the gun counter to create a funny viral video.
Here's the clip Bracey purportedly videotaped inside the Walmart. It was posted to Facebook on Friday and has garnered nearly 1.4 million views so far:
—
Follow Dave Urbanski (@DaveVUrbanski) on Twitter