Despite experiencing widespread success as a professional MMA fighter, Justin Wren found himself in a "very dark, dark place" a few years ago — until something profound happened that completely turned his life around.
Now, he's working across the world in Central Africa to help the Mbuti Pygmy population escape slavery and meet their basic needs.
Wren, a former UFC fighter whose new book "Fight for the Forgotten" released earlier this month, recently told The Church Boys podcast that he was hooked on drugs and desperately in need of a life change five years ago when a friend told him about Jesus Christ.
At first, he was skeptical, responding, "'I need a real answer, a real solution — and I don't need religion.'"
But his friend said something that really resonated, leading Wren to deeply consider what a Christian life might entail.
"'Justin, real people with real problems really need a real God with real answers and real solutions ... I promise you he's real and he really wants to love you,'" Wren recalled his friend saying. "That's what I needed, someone being real with me and not just telling me the churchy, biblical answer ... you've got to get on peoples' level, you've got to speak their language."
What followed was a conversion experience that changed everything in Wren's life — an event that was so profound that, on the day of his The Church Boys interview, he knew exactly how long it had been since he had decided to become a Christian: 5 years, 4 months and 11 days.
Listen to Wren describe his conversion experience below (interview starts at the 54:30 mark):
Subscribe to The Church Boys on iTunes
"I don't want to make it sound cheesy or something magical, but man it was real," he said. "I felt ... the love of God like a warm a blanket around me ... I literally felt tingles all over, like a fire through my bones. I got on my knees and prayed ... I knew I had had a heart change."
His conversion had a major impact on his life, but it was a vision that he said came later on during a prayer meeting that led him on an entirely different path: fighting to defend the Mbuti Pygmies in the Congo, a group of people who have been harassed, persecuted and forced into slavery by surrounding populations. 
Wren said that he was praying at a Christian event and asking God for guidance in his life when something profound happened — a vision that he said "kind of messed [him] up," as he "didn't know God could communicate that way."
Comparing the vision to the performance drills he would do while preparing for a fight, he said that it played like a movie in his mind.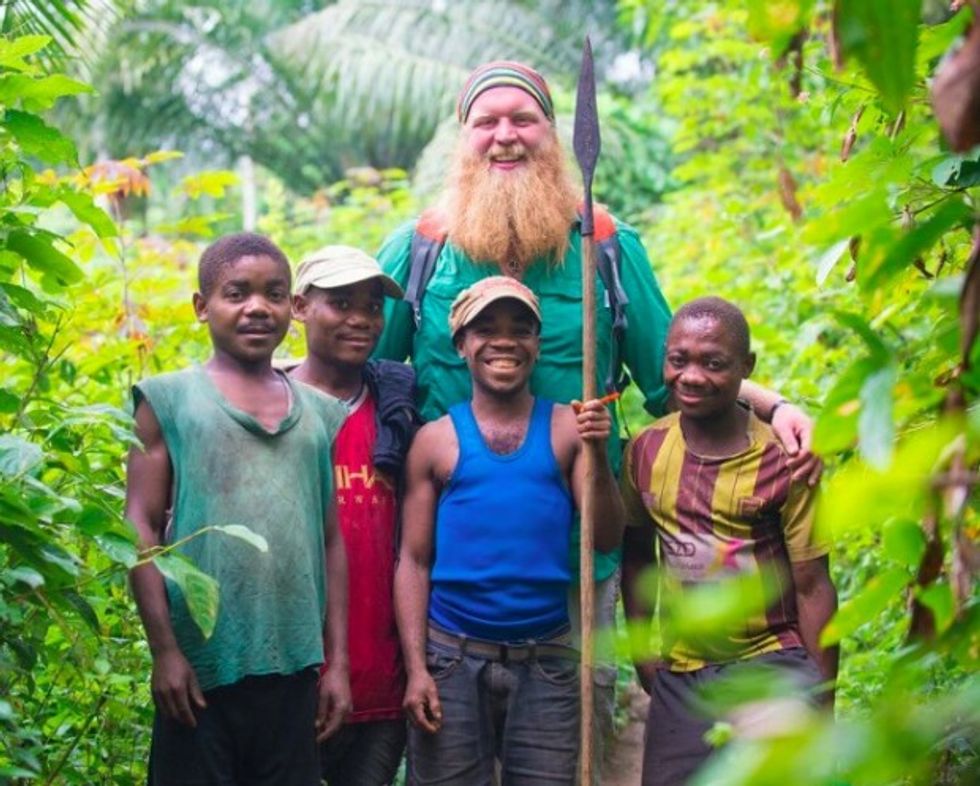 Justin Wren is on a mission to help those in need (Seize the Day Photography)
"I saw myself in the Congo. I didn't know it was the Congo," Wren said. "And there was the sound of drums and this very distinct but beautiful singing that was going on — and then when I got into the village I saw their ribs and knew they were suffering ... I knew that they were hated."
He continued, "The thing that messed me up the most was that they felt forgotten — forgotten by people and by God."
At the time, Wren said that he had never been to the Congo and knew nothing about the plight of the Mbuti Pygmies, but after he said that he received the vision, he decided to write down everything that he saw, later sharing it with a friend who is a missionary.
His friend told him that the description fit that of the Pygmies and, nearly four weeks later, Wren said that he found himself journeying to the forest in the Congo; the vision, he maintains, came true.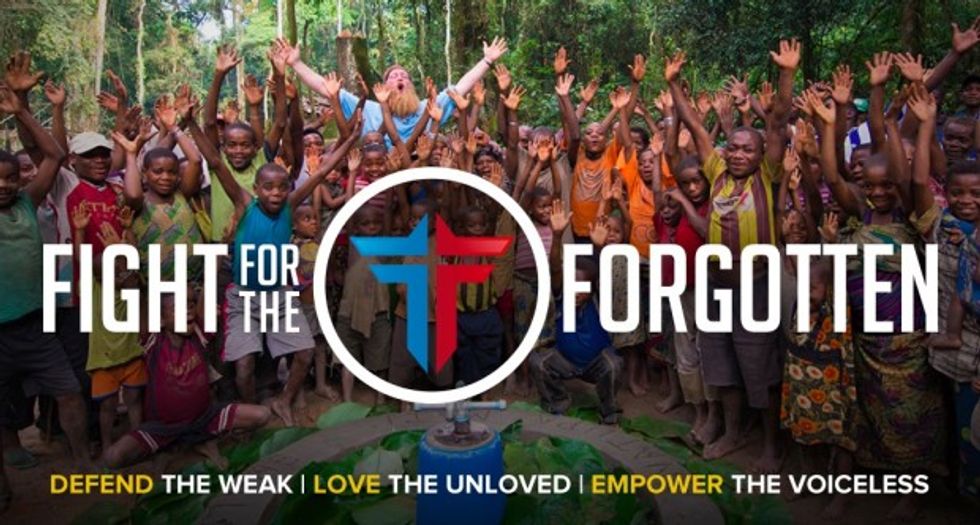 A screenshot from the Fight for the Forgotten website
"That forest is the same forest that I've been going to for the last four and a half years," he said.
After visiting the Pygmies first hand, Wren launched Fight for the Forgotten, an organization that makes makes "life-altering impact in the remote parts of the Congo jungle." In addition to trying to free the people there from slavery, Wren is working on sustainability projects.
He's still professionally fighting too, using his fame for good and believing that God has set him on this path in the Congo so that he can help make positive change.
"We want them to know that God loves them and that we love them," he said of the Mbuti Pygmies.