An 11-year-old boy injured in a drive-by shooting in Houston over the weekend got a surprise hospital visit Monday.
Manuel Jimenez was all smiles when Houston Texans defensive end J.J. Watt dropped by the hospital unexpectedly.
"It was hard to see him so sad and then suddenly, his face. Now, we see him and he's smiling," Elizabeth Garcia, Manuel's mother, told KPRC-TV.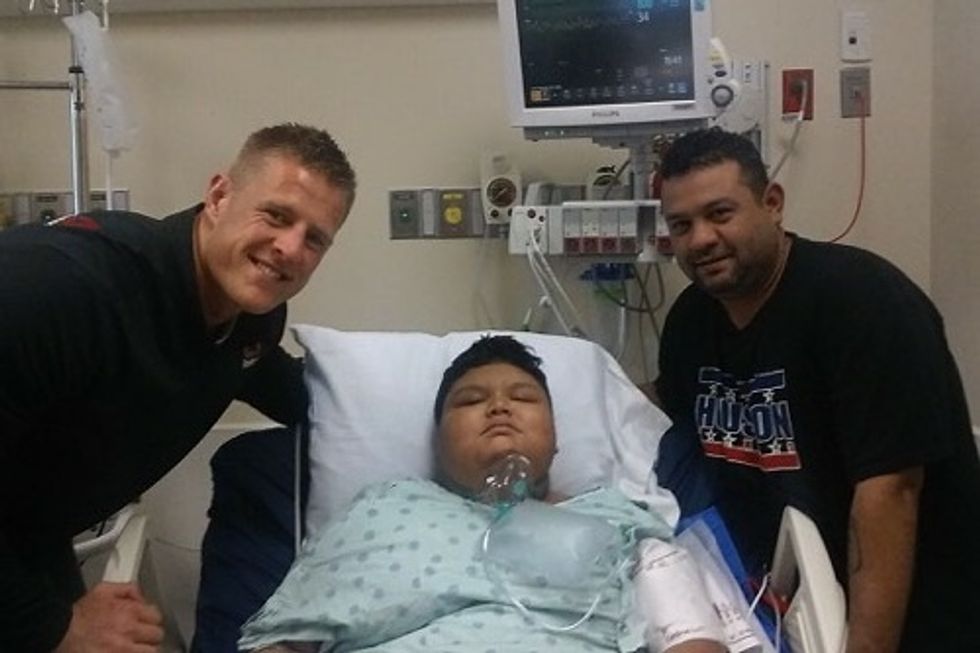 Image source: KPRC-TV
Garcia said her son started breathing hard when he saw Watt and told the football star, "You're my favorite! I love you!"
Watt signed autographs for Jiminez, and the two even played Nintendo Wii.
The visit was one that renewed a sense of hope for Jiminez and his family, as the 11-year-old is once again walking and looking forward to his release.
"He wants to get up. He said it's another life. God gave him another chance and he wants to be a football player," Garcia said.
video platformvideo managementvideo solutionsvideo player
It's not clear when Jiminez will get out of the hospital and no arrests have been made in the case, KTRK-TV reported.
(H/T: KPRC-TV)
–
Follow Jon Street (@JonStreet) on Twitter