Jane Skalitzky screamed, "No, no, no!" just before being beheaded — allegedly by her own son.
Matthew Skalitzky, 40, has been charged in the death of his 68-year-old mother, who police say he decapitated with a four-foot sword on Sept. 11.
Corey Stephan, assistant district attorney in Dane County, Wisconsin, said that, after killing his mother, Skalitzky told his roommate that he had "hacked the clone," the Wisconsin State Journal reported, referring to the suspect's alleged belief that other people were merely inhuman clones.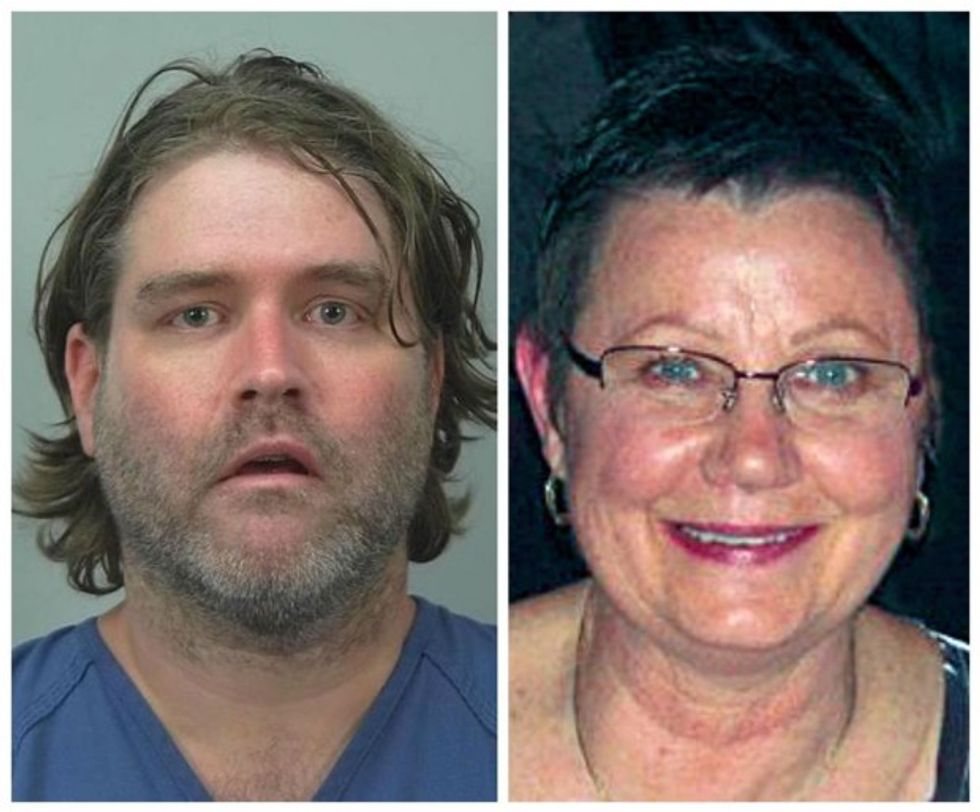 Matthew Skalitzky and Jane Skailitzky (Image source: Wisconsin State Journal)
Skalitzky had stayed at his parents' home the night before and was having breakfast with them the day of the alleged murder when Joseph Skalitzky, Matthew Skalitzky's father, said his son wanted to go back home to his condo, which his parents had rented for him.
Skalitzky and his mother went to the condo, where his roommate said he seemed "distant and unemotional." Minutes later, the roommate heard a noise coming from upstairs and went to see what was going on. He heard Jane Skalitzky screaming "no, no, no" as he made his way up. When he found the two, Jane Skalitzky's decapitated body was on the floor, and Matthew Skalitzy was holding a sword, according to the State Journal.
The roommate took the sword from Skalitzky and told him to sit on the couch downstairs as he went outside to call 911. Skalitzky was taken into custody once police arrived and later committed to a mental health facility.
Joseph Skalitzky said his son had stopped taking his prescription medications after reading negative comments about them online but had started taking them again two days before the alleged beheading.
(H/T: KCCI-TV)
–
Follow Jon Street (@JonStreet) on Twitter