A California public university threatened two students with expulsion for displaying American, Army and Coast Guard flags from their on-campus apartment's balcony.
Cameron Box, an active-duty member of the Coast Guard, and Connor Fenwick, who hopes to become an officer in the Army, told KGTV Monday they received a letter from San Diego State notifying them that hanging the flags violates school policy.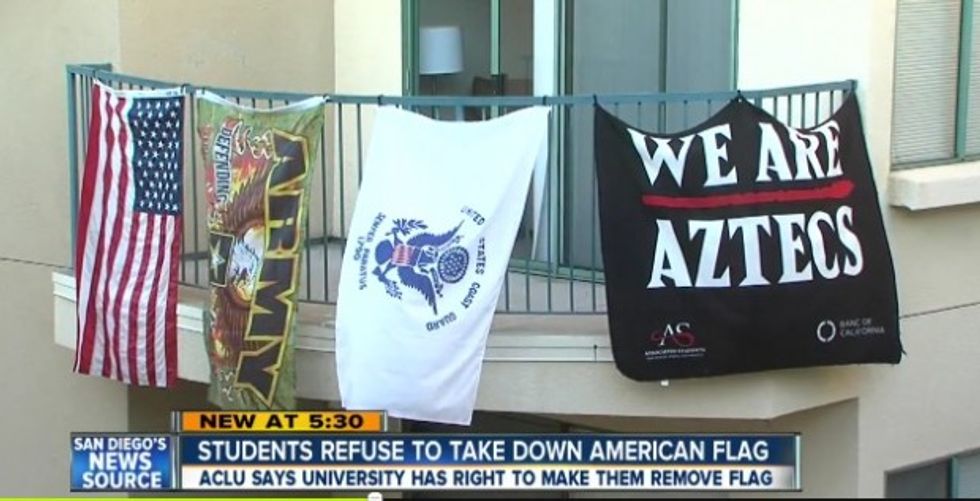 Image source: Screen grab via KGTV
"We're just being proud of what we're affiliated with," Box told the news outlet, adding they had been told it was a fire hazard.
"Why can't we have our First Amendment rights?" Fenwick asked.
The letter warned that expulsion is possible if the students fail to comply and that they were "being issued a formal warning for this incident."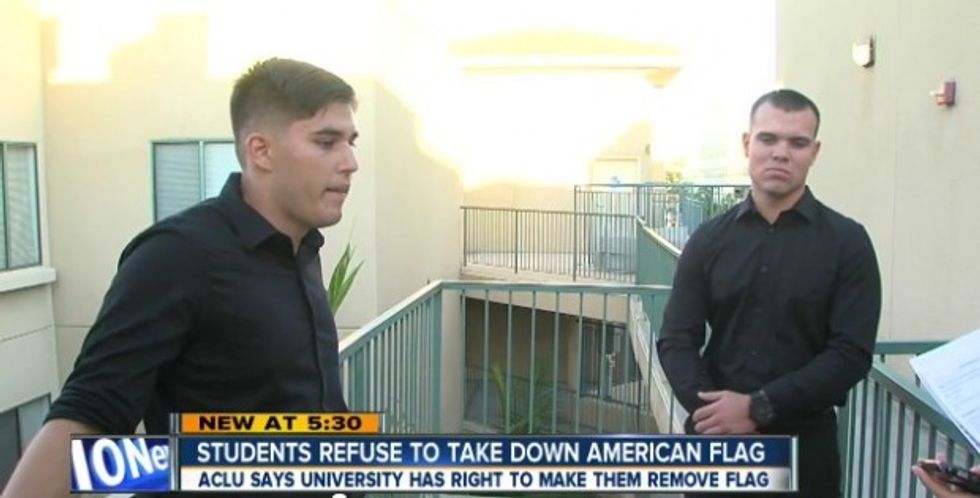 Image source: Screen grab via KGTV
University spokeswoman Beth Chee told college-news website Campus Reform that she couldn't discuss the cases of specific students, but confirmed several residents were warned of the policy which prohibits items on dorm-room balconies.
Chee said the policy had to do with ensuring the safety of students.
"Any item, regardless of content, hanging from a balcony is considered a safety and security issue because of its potential to block visibility," she told Campus Reform. "Students are free to express themselves any way they like inside their apartments, but nothing can be hung up outside. The safety and security of our students is our number one concern."
An online petition has since been started to protest the rules.
(H/T: Campus Reform)
—
Follow the author of this story on Twitter and Facebook: