Persha Chew said she was standing with her mother and pregnant sister as they were loading kids into a car for a visit to a relative Monday evening.
Then she went back into the family's house on Chicago's South Side and heard dozens of gunshots, the Chicago Tribune reported.
Outside, she found her mom, Lolita Wells, and sister, Patricia Chew, on the ground. Police told the Tribune they were killed in the drive-by shooting.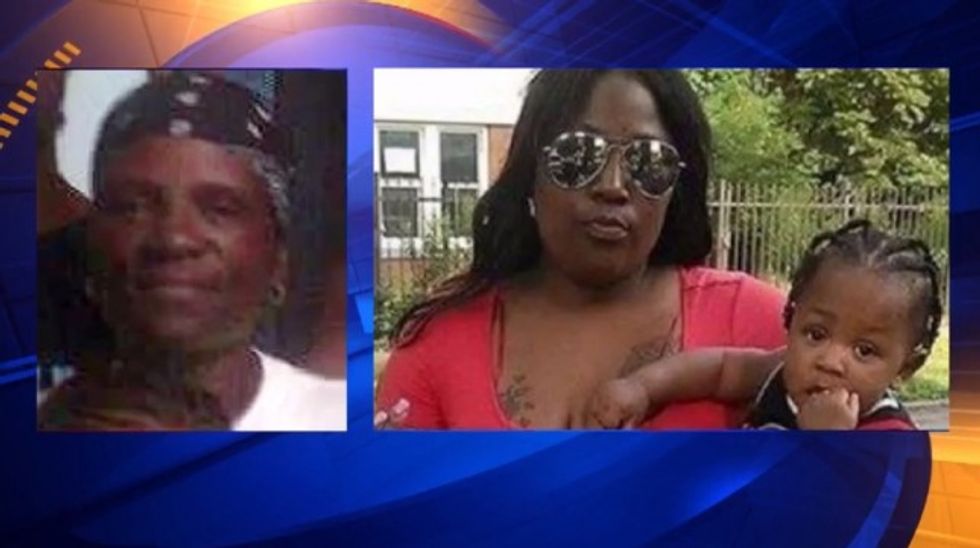 Image source: WFLD-TV
Patricia's 4-year-old boy and Persha's 3-year-old girl were inside the car and weren't hurt, the paper said — but on top of Patricia was her 11-month-old son, Princeton, whom she was holding. Princeton was shot.
Chicago police Officers John Conneely and Michael Modzelewski were about a mile away when they got the call.
"When we arrived on scene, immediately we were met by the family member, the aunt of the baby, and she was screaming and relating to us that the baby had been shot," Modzelewski told WFLD-TV.
"We both had determined that the child had been shot and was losing a significant amount of blood," Conneely added. "We both kind of looked at each other and said, 'Let's go.'"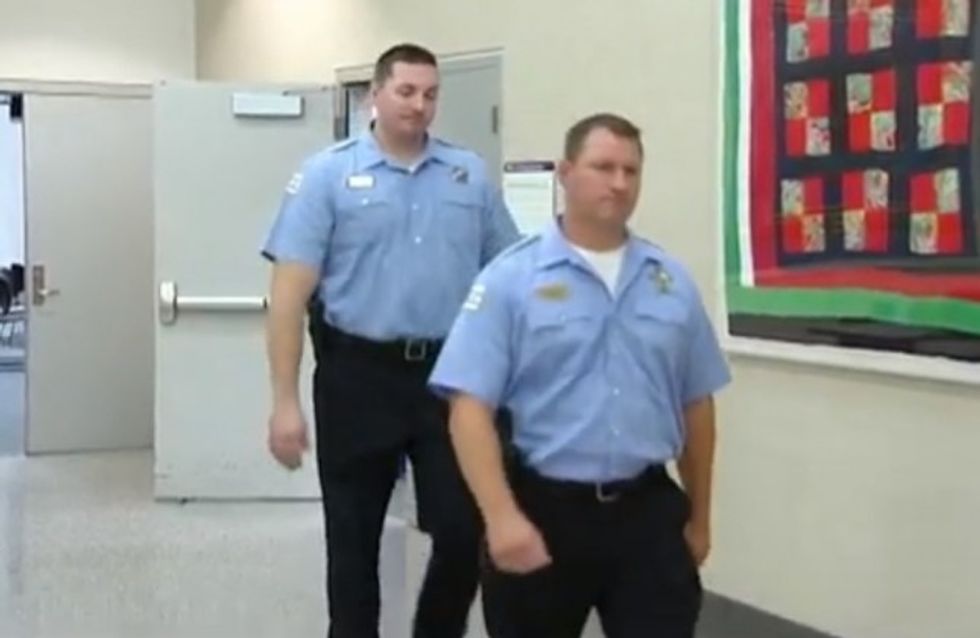 Officers John Conneely (left) and Michael Modzelewski (Image source: WFLD-TV)
The officers grabbed Princeton and rushed him to a hospital in their squad car.
"I was cradling the baby with my right hand and applying pressure to the baby's wound with my left hand," Modzelewski, an 11-year veteran of the force, told WFLD.
What the officers did was technically against protocol — they're supposed leave hospital transports to ambulances, the station said. But the pair said they weren't thinking about rules at that point.
"All you're thinking about is trying to save someone's life, and I think that was the only thing on our mind at that point," Conneely, who has been with the force for 17 years, told WFLD.
Princeton was in stable condition Tuesday and is expected to come home Wednesday, Persha Chew told the Tribune.
"When you experience something like this, it is uplifting, and it gives you a little encouragement to move forward, and believing in that you made the right choice and the right career path," Modzelewski said. "It's a positive thing,"
"This is just a small sliver of what police officers all over the country do every day that never gets recognized," Conneely added.
Wells, 47, and Patricia Chew, 33, were among six killed in a 15-hour period in the city, the Tribune reported.
—
Follow Dave Urbanski (@DaveVUrbanski) on Twitter