Episode of "Veep" or real life?
A newly released Hillary Clinton email reveals the former secretary of state once struggled to convince a White House operator that she was in fact who she claimed to be.
Clinton was attempting to speak with Rep. Diane Watson (D-Calif.) who had just announced her retirement in 2010.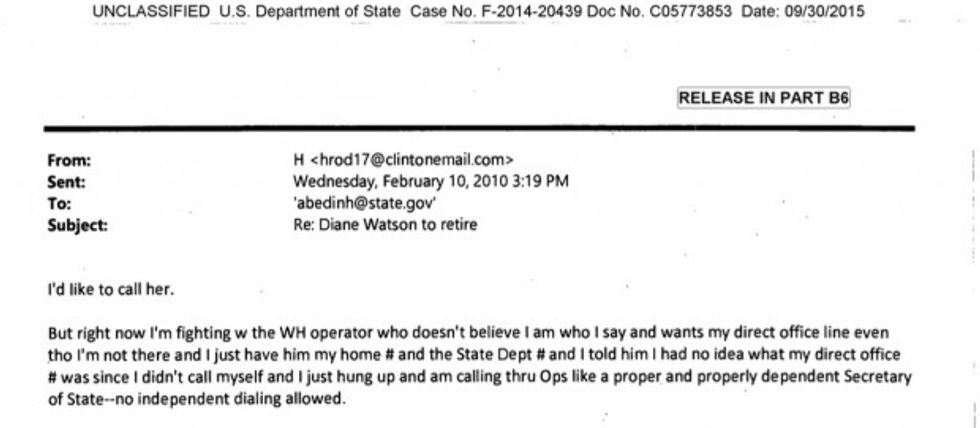 Image source: State Department
"I'd like to call her," Clinton wrote.
"But right now I'm fighting w the WH operator who doesn't believe I am who I say and wants my direct office line even tho I'm not there and I just have him my home # and the State Dept # and I told him I had no idea what my direct office # was since I didn't call myself and I just hung up and am calling thru Ops like a proper and properly dependent Secretary of State--no independent dialing allowed," she added.
The email was part of a new batch of Clinton emails released by the State Department Wednesday.
—
Follow the author of this story on Twitter and Facebook: