CNN host Michael Smerconish fired back at Megyn Kelly Monday, going after the Fox News host over a monologue she did Friday that criticized the media for declaring Hillary Clinton "victorious" in the immediate aftermath of her Benghazi testimony.
Kelly told her viewers last week that "major media outlets have not only ignored the single biggest piece of news to emerge from yesterday's hearings, they have declared Hillary Clinton victorious." She then played a highlight reel which featured Smerconish to support her argument.
Kelly continued, "This, despite clear-cut evidence she, and other administration officials, repeatedly misled the American people in the days and weeks after the terror attack."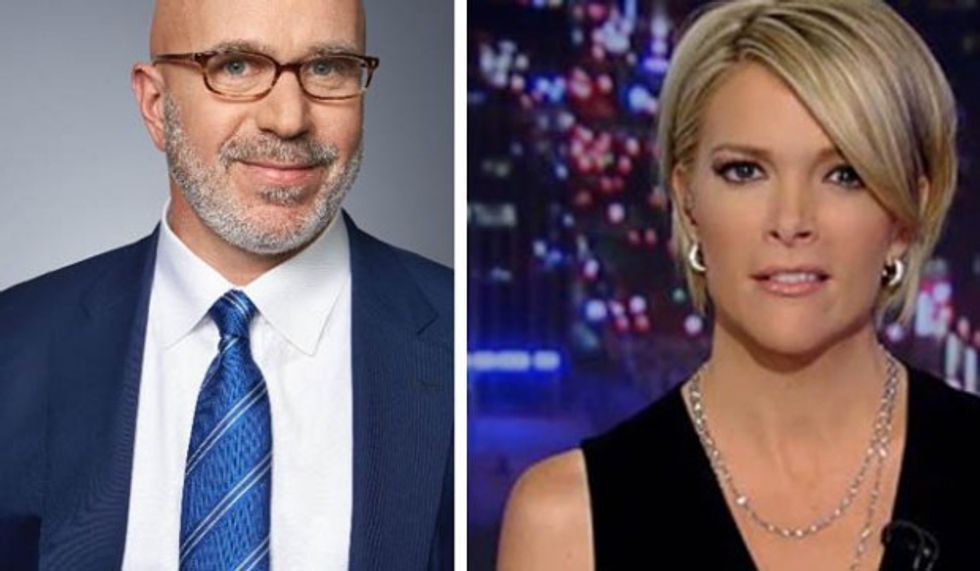 Image source: Twitter / Screen grab
But, Smerconish disagreed with Kelly's analysis, contending there was no proof to corroborate the claim the Obama administration misled the public in the aftermath of the attack.
"There is no direct evidence that such an agreement was made. There are no emails that say, 'We've got to keep this narrative focused on terror, because, we have Al Qaeda on the run in the political campaign.' Nobody with direct involvement has said this is how it went down for political purposes. There is no second-hand report from staff in a world that everybody loves to go public," he said.
Did media "decide" @HillaryClinton "won" #Benghazi hearings? @megynkelly says yes - my response: https://t.co/klwpf5cZGo @SiriusXM @FoxNews

— Michael Smerconish (@smerconish) October 26, 2015
Smerconish concluded his program arguing that it was easier for Kelly and others to push a "conspiracy" than do good reporting.
"It's easier to explain a conspiracy theory than to detail why it couldn't be true," he said.
(H/T: Mediaite)
—
Follow the author of this story on Twitter and Facebook: