WINSTON-SALEM, N.C. (TheBlaze/AP) — One student was shot dead and another wounded after gunfire erupted Sunday near dormitories on the Winston-Salem State University campus.
The slaying victim was 19-year-old Anthony White Jr., a second-year student from Charlotte, according to campus and Winston-Salem police.
A second student hit by gunfire received hospital treatment but was released early Sunday, city police said. His name and condition were being withheld.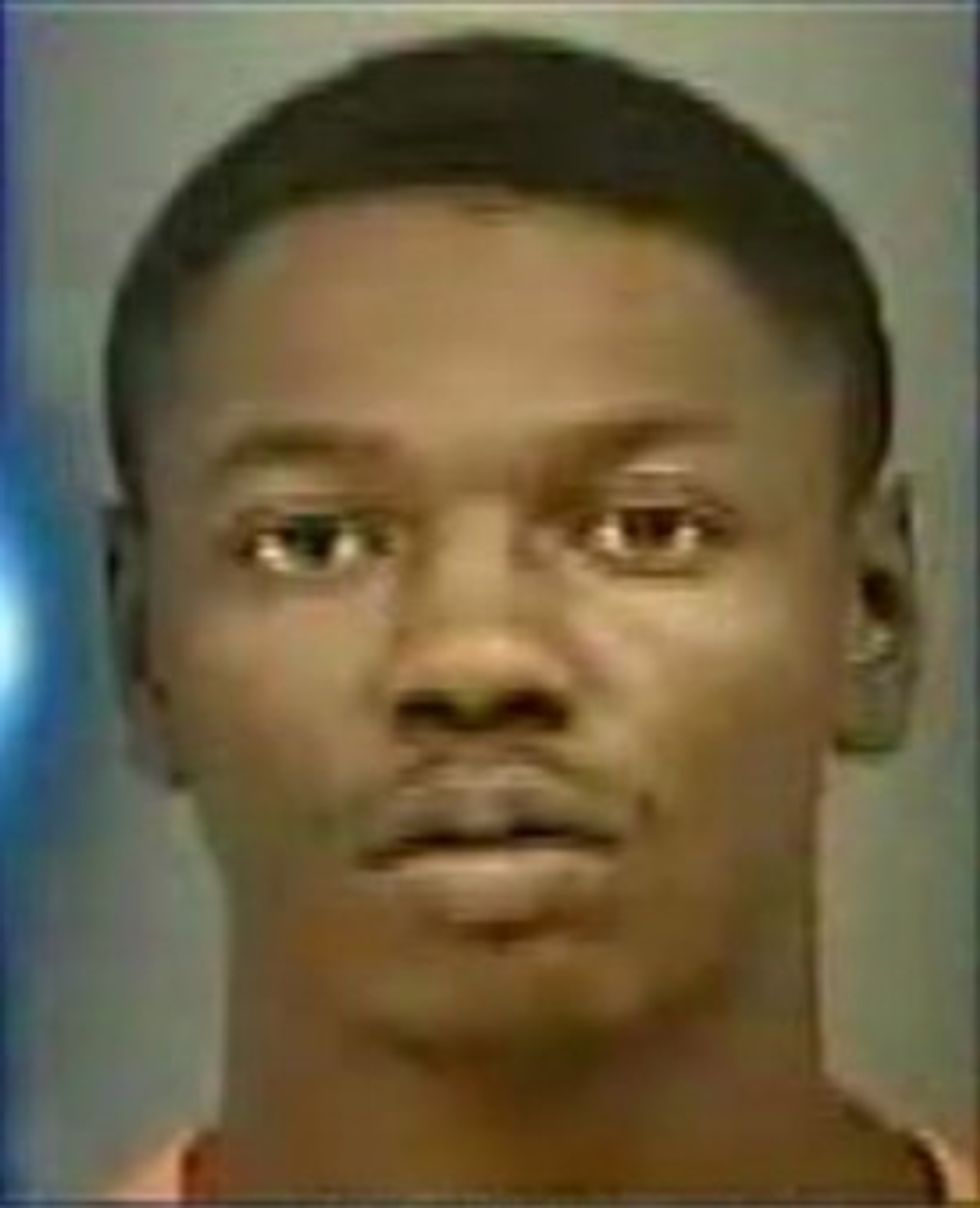 Jarrett Jerome Moore (Image source: WSOC-TV)
Police are looking for 21-year-old Jarrett Jerome Moore of Charlotte in connection to the case, WSOC-TV reported, adding that they don't believe Moore is a current student.
Moore was arrested in August by Charlotte-Mecklenburg police on charges of disorderly conduct and resisting a public officer, the station said.
The historically black school urged visitors to the campus to stay away, but said student services were operating normally and that classes will be held on regular schedules Monday.
White was studying information technology and though he was an accomplished high school football player, he wanted to focus on his studies rather than try for a spot on the college team, his mother said.
"He went academically because he wanted to do sciences, and the football schedule wouldn't allow him" to do both, said Xavier Martin of Charlotte.
White worked during holiday and summer breaks from college with his uncle's landscaping business or doing handyman jobs, she said.
Officer says Anthony White was a good kid. Tried to stay on str8 & narrow. Had many convos w/him about life. #WSSU pic.twitter.com/QDIBlE8Sjn

— Trish Williford (@TrishWSOC9) November 1, 2015
Martin said she didn't know whether her son's plans Saturday evening included festivities related to the school's homecoming weekend or a Halloween party.
"I don't know anything" about how he spent his final hours, she added.
Kiyah Graves, a 19-year-old sophomore, lived in the same dormitory as White and said she knew him. She said she had just returned to her dorm room when the campus sirens went off. She said she heard later that there had been a shooting.
Graves described White as outgoing. She said she didn't have any classes with him.
"He was real chill, laid back," Graves said. "We spoke to each other. That was it. We didn't like hang out or nothing like that, but when we saw each other, we spoke."
The shooting was reported around 1:20 a.m. Sunday at a parking lot near two dormitories. The campus was locked down for more than three hours before the warnings against venturing outdoors were lifted at 4:50 a.m.
Crime scene tape still surrounds area on campus where 19 yo student from CLT was shot & killed. #WSSU @wsoctv pic.twitter.com/mYSA2VvYLN

— Trish Williford (@TrishWSOC9) November 1, 2015
Winston-Salem State was founded in 1892 and touts itself as being one of the first historically black colleges to grant elementary education teaching degrees in 1925. The school, part of the public University of North Carolina system, is known for strengths in education and health sciences instruction.
It had been a festive atmosphere on campus on the weekend. There was an installation ceremony for Chancellor Elwood Robinson on Friday, followed by the homecoming football game Saturday.
Decorations marking the weekend's activities were still visible across the campus on the city's east side. Light poles had signs announcing homecoming and displaying the school's mascot logo attached to them, while balloons were attached to entrances to several buildings. A few students could be seen walking into the student center as skies were gray and a light rain fell.
—
Follow Dave Urbanski (@DaveVUrbanski) on Twitter